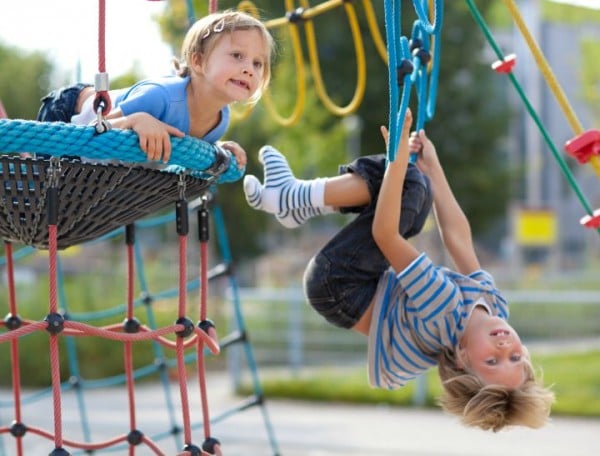 Over the last few months our son Harry has learned to not only walk but run. He's so active and busy that it's become pretty damn essential for him to blow off as much steam as possible during the day so that he sleeps well as night.
This means trips to the playground have become our life. When we first started going, he would hesitantly approach other toddlers and older kids and literally just stand next to them with a good-natured smile – that's it! He'd watch them squabble over a particular piece of play equipment, almost a bit bemused, and was reluctant to get too involved.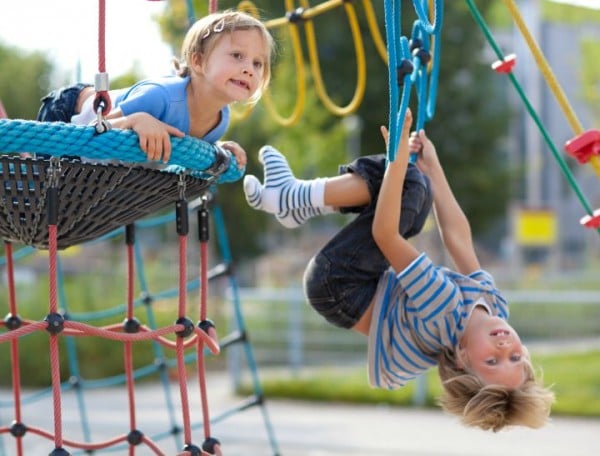 These days, it's a different story. He's getting amongst it and causing chaos, stealing others' scooters (not to mention buckets, spades etc…), chasing little girls (always the little girls!) around the playground and pushing in front of other kids in the cue for the slide.
He has gradually learned this behaviour from other kids. And as he learns how to behave in the playground, so do I.
As a first time mum who didn't have any nieces, nephews or friends' kids to take to the park, it's been interesting to watch how all of us mums behave and interact.