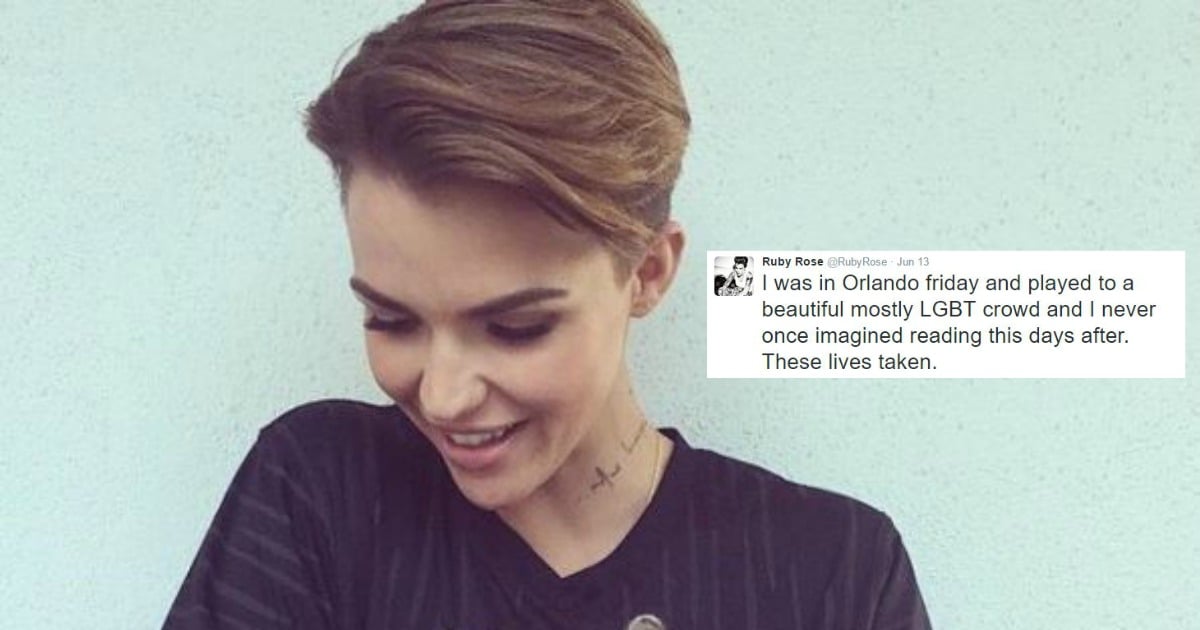 Ever since Australia awoke to the tragic news yesterday morning from the United States – the news that 49 innocent people and the gunman who murdered them had been killed in the worst mass shooting in US history – celebrities have taken to social media to express their grief and frustration over the horrific scenes.
Many have posted photos of hope, love and defiance along with rainbow colours as a show of unity with the LGBTQI community who were seemingly the target of the attack. An attack which saw 29-year-old, Omar Mateen, enter well-known Florida gay club Pulse and begin shooting.
One of these celebs, and beautiful member of the LGBTQI community, Ruby Rose, has used Twitter as an outlet for her grief.
"There is nothing I can do today but cry and pray as I lay in shock after waking to the horrible senseless crime in Orlando," began 30-year-old Australian DJ and actor.
The Orange is the New Black cast member revealed why the shootings hit so incredibly close to home – as she was in Orlando just days before.
"I was in Orlando Friday and played to a beautiful mostly LGBT crowd and I never once imagined reading this days after. These lives taken."
There is nothing I can do today but cry and pray as I lay in shock after waking to the horrible senseless crime in Orlando. — Ruby Rose (@RubyRose) June 12, 2016