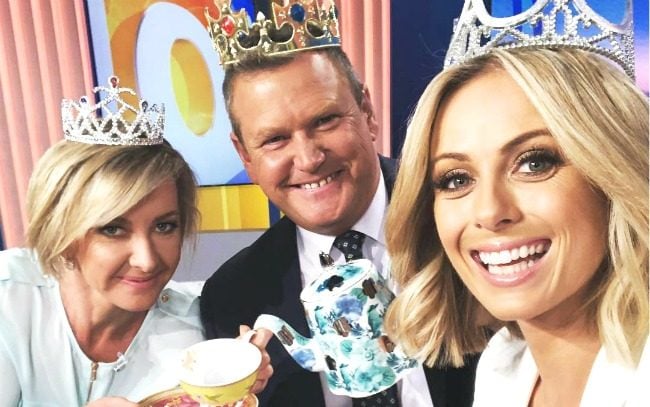 1. Sylvia Jeffreys has some very valid questions for the royal family over their immaculate wedding photographs.
When Kensington Palace released the stunning official portraits from the Royal Wedding of Meghan Markle and Prince Harry, they were as beautiful as expected. Although there was one particular detail that had TODAY show presenter Sylvia Jeffreys scratching her head.
"I'm thoroughly impressed by the royal family's ability to wrangle children for wedding photos," said Jeffreys in an Instagram post.
"Wish they'd share their secrets."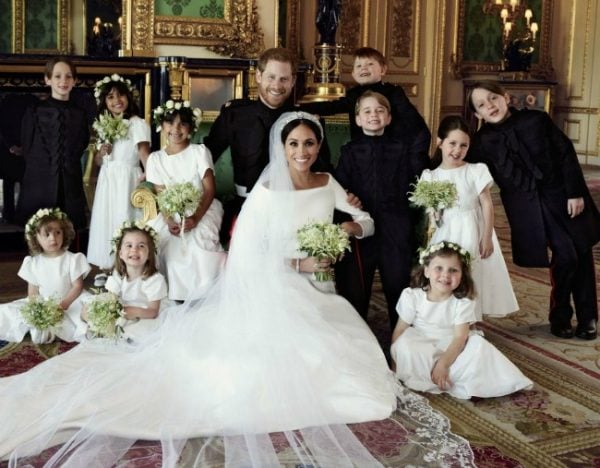 Sitting, perfectly poised around the newly married couple, the bridal party which comprised 10 children from the ages of three to seven, were all angelically staring at the photographer. There wasn't a rogue pulled-face, bunny ear or budding little anarchist in sight.
Teachers, parents and anybody that's ever tried to take a photo of multiple children will know that this is nothing short of a miracle.
In fact, the TODAY show presenter was so thoroughly impressed that she even shared a few snaps from her own wedding to Peter Stefanovic - they unfortunately weren't all so picture-perfect.
Swipe through for Jeffrey's take on wedding photos (expectation versus reality):