For everything Prince Harry, Meghan Markle and the Royal Wedding in one convenient place, visit our Royal Wedding hub.
Today, Meghan Markle will descend down the aisle of St George's Chapel in Windsor Castle draped in a dress worth hundreds of thousands of dollars towards a man worth more.
Millions of eyes crossing continents and communities will watch on, the union of the actress and the world's most eligible bachelor the kind of opulent romance that easily distracts from a world where death, destruction and Donald Trump demand headlines.
This is a fairytale, we will be told, among musings of love and marriages and grandeur. And while love is sweet and weddings fun, Meghan Markle's grand entrance into the chapel on Saturday morning London time will mark the end of a week punctuated by a series of nightmares.
Because what easily could have been the best week, or last few months, of Meghan Markle's life may have just been the most bruising.
On Friday last week, The Washington Post published a profile on gossip queen Elaine Lui, founder of Lainey Gossip. The piece opens with what's painted as an inconsequential anecdote: Lui is in an Uber across downtown Toronto and her phone beeps.
 Journalist Jessica M. Goldstein writes:
Some grimy website has obtained naked pictures of Meghan Markle, Prince Harry's bride-to-be.

"None of the British tabloids will run with it," Lui predicts and is later to be proven correct.  To this point, she scrolls through her phone and pulls up racy photos of Meghan and Harry — making out and splashing around on private beach property — that never saw the light of the Sun.
And then, well, the piece moved right along, as if the Markle anecdote was nothing but a juicy hunk of gossip – a fun fact, if you will – of little consequence.
Somewhere across the deep sea of tabloid news sat a different set of news reports centring on Markle's ex-husband Trevor Engelson.
In December, it was widely reported that Engelson was working on a Fox show about a man whose wife leaves him for a British prince.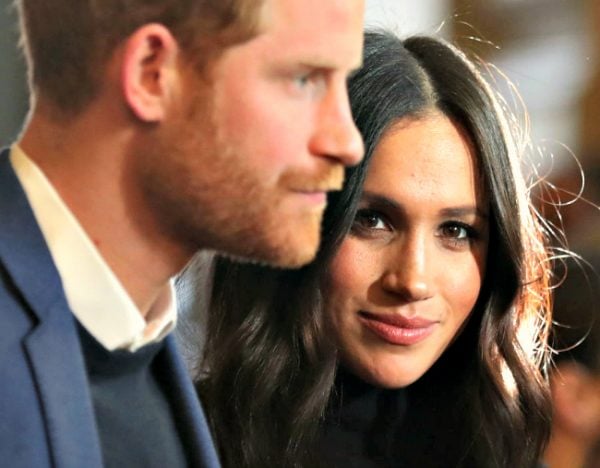 "Trevor's project is currently on hold after several months of anguish for Meghan," a senior TV executive told The Sun. "The plan was for the series to come out during the aftermath of the royal wedding later this summer, but things have changed."
The news outlet reported this week that Engelson had pulled the pin, after Markle herself reportedly reached out to him in a plea to halt production.
At the same time, the world's most polarising older sister, Samantha Grant - also known as the woman penning the Diary of Princess Pushy's Sister - did her own rounds of media, fronting breakfast television shows across the world.
Never short of a word, or a jab, Grant was rogue, cutting and - like a broken record stuck on the same note - expressed her disdain for not being invited to the wedding.
"If it's about my life or my father's, there's something in this country known as freedom of speech. She doesn't have a copyright on that," she told TMZ. "She's way out of her league to tell me that I can't speak."
This, of course, off the back of her half-brother penning a wildly scathing open letter in InTouch Magazine, dubbing Meghan a "jaded, shallow, conceited woman that will make a joke of you and the royal family heritage".
Soon after the letter was published, Meghan's former sister-in-law landed in London alongside her two nephews just in time for a wedding they weren't even invited to. Daily Mail claims Tracy Dooley and her sons were to appear on Good Morning Britain as "special correspondents" during the royal wedding's rolling coverage.
And then there's Meghan Markle's father, Thomas, and the curious case of him cancelling, coming and cancelling again. The curious case of his heart attack and the curious case of her statement, and then, in truth, the curious case of their relationship altogether.
Today, Meghan Markle will walk down the aisle in one of the most hotly-anticipated weddings of her time, and walk back up it, just a short hour later, a princess.
She will be smiling, and so will he, and perhaps those toothy grins will be genuine.
But it makes you think, with everyone in her life trying to take a piece of her - to desperately try to carve their own space in her limelight - what will actually be left of the woman walking down that aisle.
And then, after that, whether you'd ever buy the fairytale narrative again.