Dressing for a royal wedding is not an everyday event.
It's estimated that 600 guests have been invited to the wedding of Meghan Markle and Prince Harry, which will be held at St George's Chapel.
2,640 members of the public have also been invited onto the grounds of Windsor Castle.
However for those lucky, handpicked guests, there's a strict dress code that they'll have to abide by. Unless of course they're willing to embarrass themselves in front of THE Queen.
According to the invitations that were sent out in March, they clearly stipulated men were advised to wear "uniform, morning coat or lounge suit" attire, with the dress code for female guests, "a day dress with a hat".
This means that we'll most likely be seeing male guests arrive in either their ceremonial uniforms (if applicable) – like Prince Harry in his navy blue dress uniform at the wedding of Prince William and Duchess Catherine, or a morning suit which is like a less formal version of black-tie, with an injection of (demure) colour allowed.
According to professional coaching and etiquette company Debrett's, the morning coat should be "single-breasted with peaked lapels, curved front edges sloping back into tails."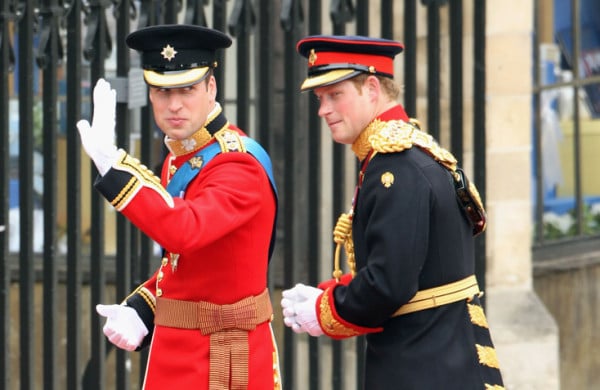 On the other hand, female guests have a little bit more freedom with their outfits.