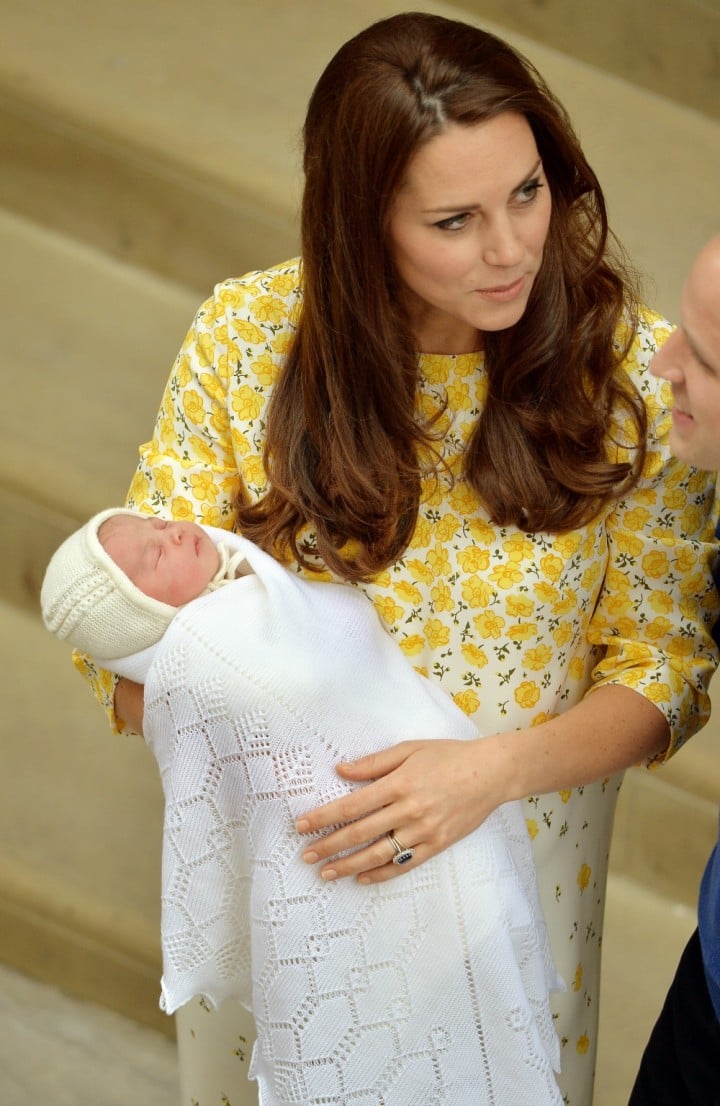 The baby pictures the whole world has been waiting…. not very long at all for.
Here she is. The teeny-tiny princess the world is about to become completely obsessed with.
So we were all like, "Second royal baby, whatever, I think I'm washing my hair". And then someone said the word Princess. And now we're all like, 'What, where?'
Here: (Post continues after gallery).
The new princess's first photo call.
William the Duke and Catherine, the Duchess of Cambridge (otherwise known as "Kate" and "Wills") walked out of London's St Mary's Hospital today at 6.00pm local time and posed with their little girl for what's going to be the first in a very long line of paparazzi photo-calls for the 10-hour-old princess.
The pictures were taken just 12 hours after Kate and William had arrived at the hospital, and if you're interested in such things, Kate is wearing a Jenny Packham dress that is probably already sold out.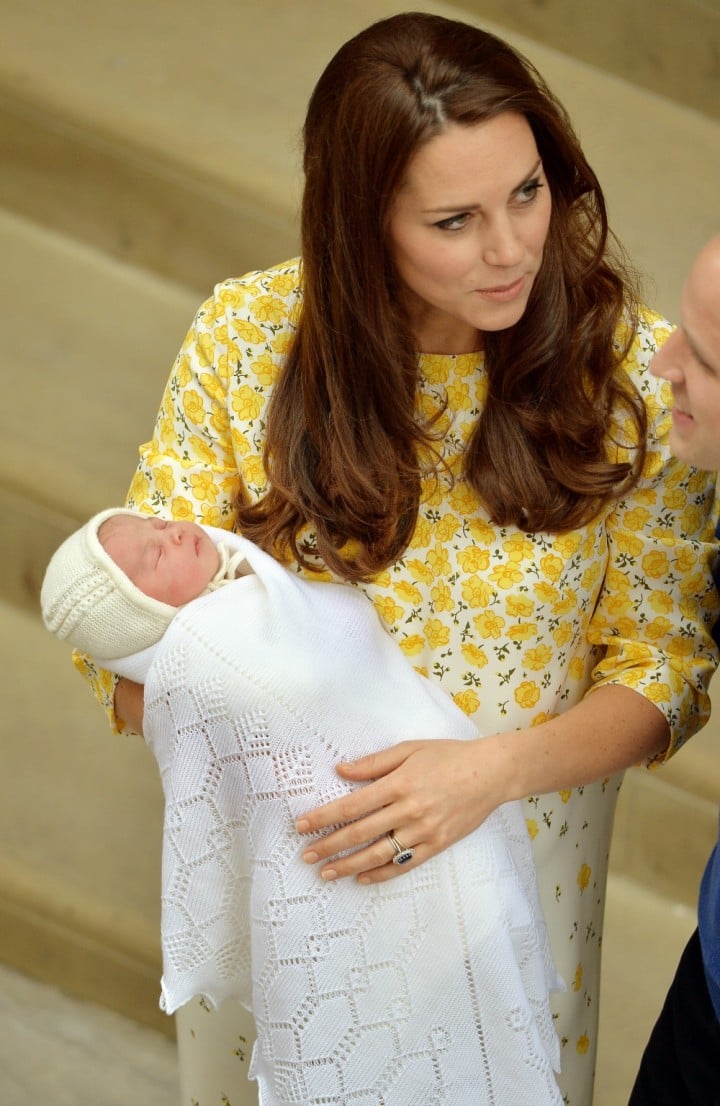 Welcome to your world, little princess. You'd better get used to these people, and that insane clicking noise. It's kind of a family thing.
Watch the royals leave the hospital (post continues after video):
Your parents have been through this before. And your mum so knows that everyone is really looking at her tummy. And her hair. Which is why, just like last time, the first sign that Kate was getting ready to go home was the arrival of the royal hairdresser. Smart woman.
Talk to your brother about it. He's a pro. (Post continues after video).
And you need to get used to the posing, because many official portraits are in your future.
If looking at the new princess has made you want to gaze on many beautiful photos of her mum, you're in luck.
Could you have faced so many cameras 10 hours after giving birth?