1. Roxy Jacenko's toddler's cubby house is cooler than most apartments and we'd like to move in, please.
Excuse us, but we'd like to move in with Roxy Jacenko.
Well… not Roxy, per se. More so her son. Her toddler son.
Three-year-old Hunter Curtis is currently working hard on his cubby house, and has called in painters and decorators to help out. You know, as you do when you're three and super busy with all your commitments and stuff.
Hunter's humble abode can be purchased from Kmart for $199 and we'll just cut to the chase – it's legitimately more attractive than most inner city apartments. Like, there's not a two-day-old bowl of Mie Goreng in sight. We can't see mouldy bathroom walls ANYWHERE.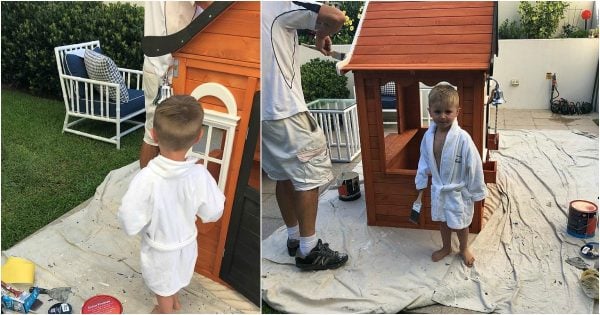 We understand this is of absolutely no importance to absolutely anyone, we'd just like to move in and play with the flower boxes and ring the custom-made silver bell, okay?
Make us some cookies in that light-bulb powered oven please, Hunter. Much appreciated.
2. Kim Kardashian's new hair is very short. That is literally all.
So a thing happened to Kim Kardashian's hair and we refuse to explain why this is a development that needs to be covered. It just... is.
SO let's observe, shall we?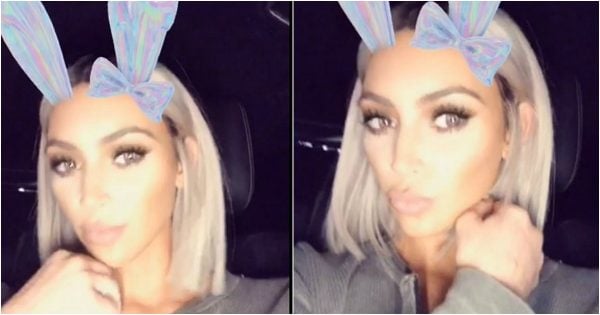 As you can see, Kim is now very, very blonde and has a bob. A short bob.
Because you can see this with your, well, eyes, we doubt you need any more elaboration. We're done here. Cool hair, Kimmy.
Onwards.