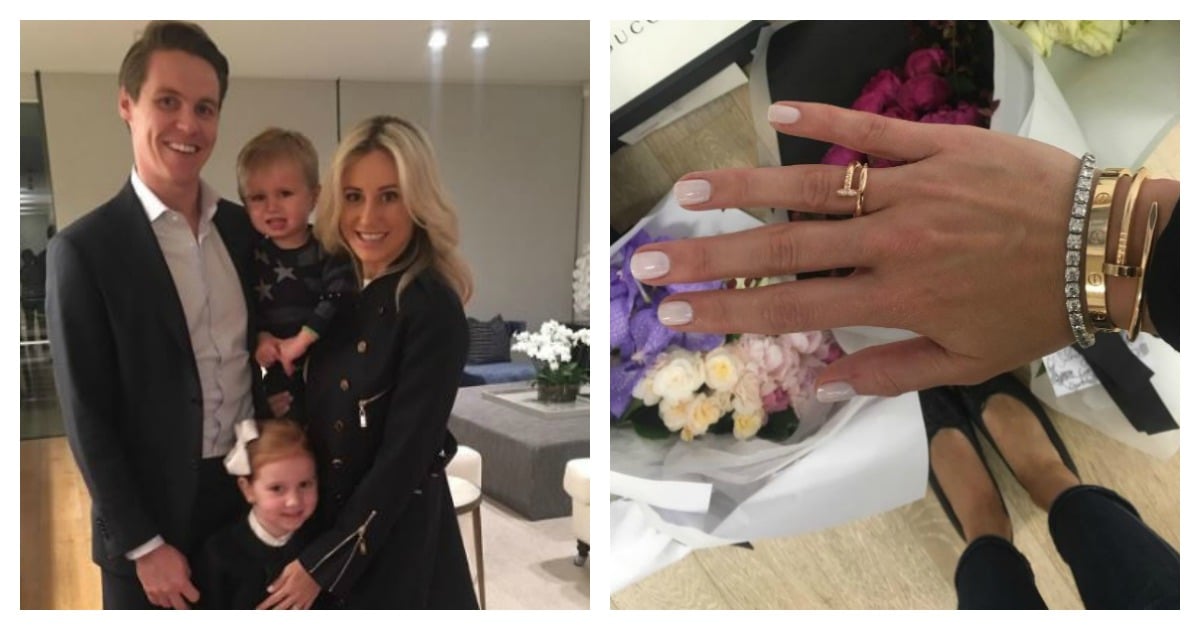 She's had a rough couple of weeks, but Roxy Jacenko has risen above it and celebrated her birthday in style.
The Sydney PR queen spent the day with her family and at her work, Sweaty Betty PR, where she is the founder and CEO. And there was no skimping in sight.
Sharing several images with her 93,000 Instagram followers, the now 36-year-old had birthday cupcakes with her family before heading to work where she was greeted with an enormous bunch of flowers and a decorated desk with a note from her workmates that said, "Happy Birthday to the PR Queen, lift selfie Queen, chef Betty, quiche connoisseur, and Cadbury fruit & nut ambassador!!! You don't look a day over 21 – Google has the pics to prove it!! ;) We love you!!!!!"  
Jacenko shared an image of her right hand, garnished in jewels — a Nader jeweller's diamond bracelet and two other Cartier bangles, one worth $9,500 and another worth $8,000. Yet the centrepoint was the Cartier ring her husband, Oliver Curtis, had gifted her — worth $5,300.
It's been just a week since Curtis was found guilty of conspiracy to commit insider trading. A jury found the 30-year-old banker guilty after he profited $1.433 million from confidential information provided to him by an old friend.
You can watch the Channel 7 news report on Curtis's guilty verdict below. Post continues after video. 
As Mamamia previously reported, when the verdict was handed down, Curtis hung his head and his PR queen wife Jacenko wept, still visibly distraught when she left the court.
In the high-profile case, the court heard Curtis had made 45 trades based on price-sensitive information supplied by former Orion Asset Management employee John Hartman between May 2007 and June 2008.
As Curtis is expected to be sentenced next week, facing up to five years in prison and/or a $220,000 fine, he, Jacenko and their two children, Pixie, 4, and Hunter, 2, were sure to make the most of her birthday.