Sometimes your body does funny things when you're taken by surprise. You want to smile and channel the chill of the Duchess of Cambridge, but unfortunately, it's not always possible. This is something PR mogul and mum-of-two Roxy Jacenko knows all about.
"I started laughing, I think I was in such a state of shock laughing was an immediate reaction," Jacenko told Mamamia this week when discussing the proposal her husband of five years, Oliver Curtis, surprised her with last month.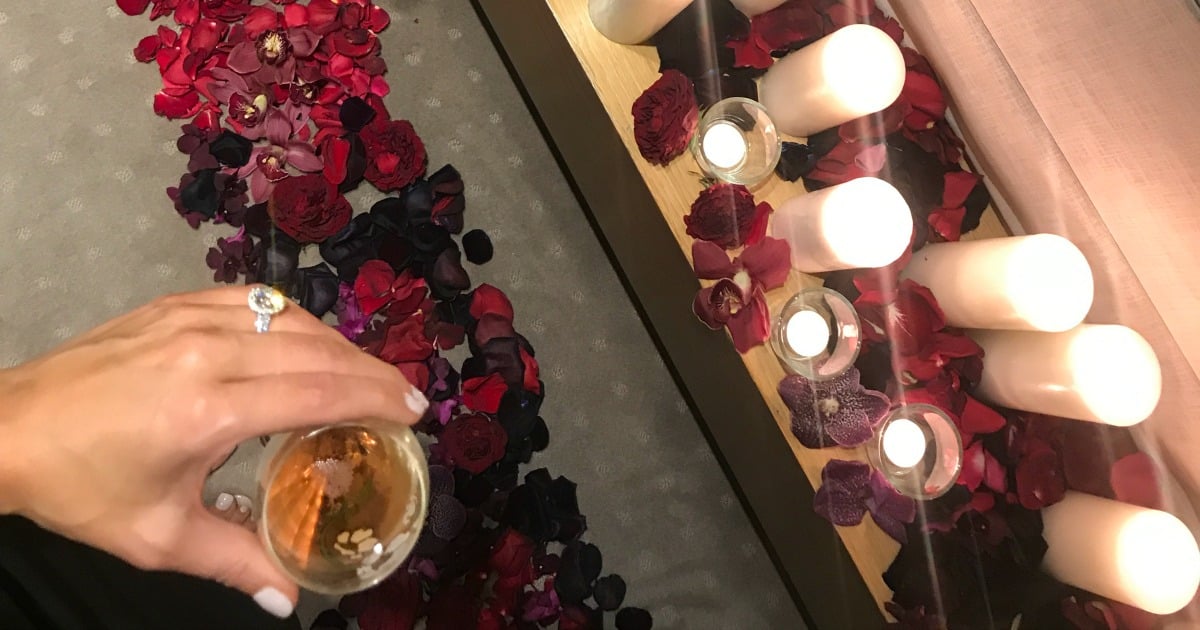 Explaining the intricate set-up planned between Curtis and her Sweaty Betty employees, the newly appointed ENJO ambassador said, "I had literally been shoved out of the car by my friends and was so surprised by that I hadn't really thoughts about it; it all happened so fast! It was almost like one of those 'you've been punked' moments!"
Handed a hotel room key and a set of instructions, Jacenko made her way to a Four Seasons hotel room where Curtis was waiting with balloons, candles, flowers, and a custom-designed engagement ring.
Listen: Roxy Jacenko talks to Mia Freedman about the year that was. Post continues... 
When sharing the happy news with their children, six-year-old Pixie and two-year-old Hunter, Jacenko says her daughter's response was one-of-a-kind.
"Pixie asked where her ring was! She's most certainly my daughter!" Jacenko said, adding that while she and Curtis are yet to begin planning their second nuptials, it's likely they will take place in the warmer months.