1. Roxy Jacenko just pulled a Kim Kardashian and listed off her 'haters.'

In a move inspired by perfume magnate Kim Kardashian, Roxy Jacenko has come up with her own 'lovers and haters' list, served up on colour co-ordinated Post-It notes no less.
Jacenko captioned her Instagram Stories video with "something funny in the works – lovers and haters."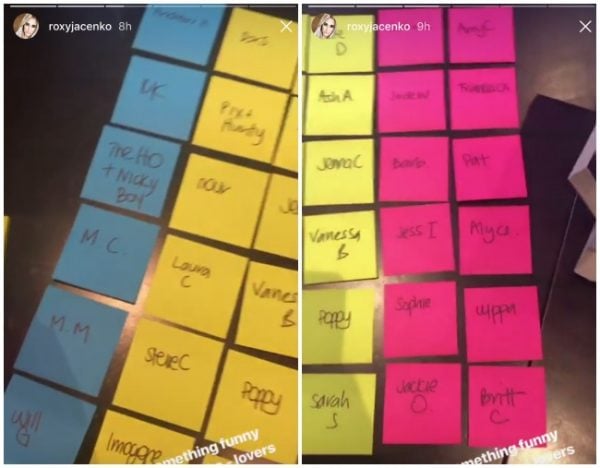 While some on the six 'haters' was masked by initials, she gave a special shout out to 'The Ho + Nicky Boy' - a thinly disguised reference to her father Nick Jacenko and his fiance, fashion designer Lisa Ho. It's also assumed that 'Andrew H' and 'Will G' refers to journalists Will Glasgow and Andrew Hornery, the latter of which once reffered to Jacenko as a "publicity seeking missile."