When Roxy Jacenko's husband Oliver Curtis was sentenced to jail time for insider trading, she probably thought it was the worst news she'd receive all year.
When she was diagnosed with breast cancer only weeks later, it should have come as a tragic shock, but Jacenko says a part of her already expected the news.
"It was almost like I knew in my mind," she told 60 Minutes tonight.
"I was like, 'So much s*** has gone wrong. This must just be another thing.'"
But unlike other women who face such a frightening diagnosis, Jacenko wasn't the recipient of an outpouring of love and support. Instead, she was accused of being a "liar" and a "fake".
"It's unbelievable," Jacenko says on the accusations. "You've got too much time on your hands if you say that. It is what it is.
"I'm unfortunately the person who has got the cancer. My husband is in jail and I'm now a single mother. I don't really give a f*** what they think."
But, of course, the negative press attention has taken its toll.
"Inside, [I'm] probably a broken piece of glass in a million pieces."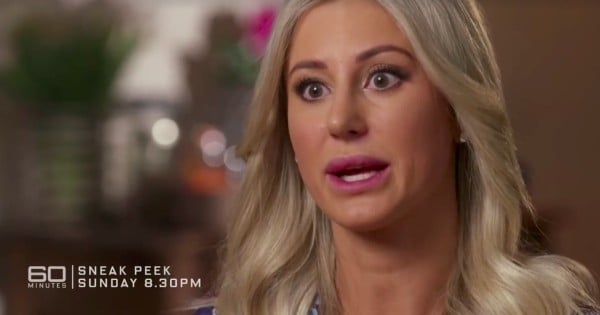 That the public has shown themselves utterly disinterested in extending sympathy to Jacenko isn't necessarily surprising. From starting a business for her three-year-old daughter to Instagramming her outfits on the way to her husband's trial, Jacenko's inability to act within the confines of people's expectations has attracted widespread criticism.