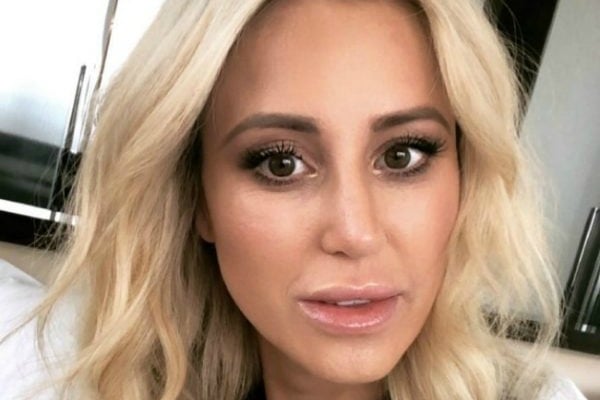 What's a bit of harmless teasing between friends?
I'm lovingly sworn at daily by my pals, and some of our terms of endearment for each other are very NSFW – it's just the way we roll.
But I'd probably have to put my foot down if they publicised said teasing to the entire world… on the back of my book. Because, you know, professionalism and stuff.
Well, in what is being called a "proofing mishap", Jackie O appeared to call her friend Roxy Jacenko a constant disappointment in her endorsement for her book, which is both incredibly cringe-worthy and tiny bit funny.
As clear as day on the back cover of Roxy's Little Black Book of Tips and Tricks – a guide to PR, branding and social media, KIIS FM radio host Jackie O wrote:
"Roxy never fails to disappoint and this book is an easy, interesting read that people in a lot of professions (not just PR) could learn something from."
Roxy never fails to disappoint.
Ouch.
How many times did she bail from brunch, Jackie?