Investment banker and husband of PR mogul Roxy Jacenko, Oliver Curtis, has been accused of having a gambling problem in his insider trading trial on Wednesday.
Curtis is charged with conspiring with former best friend John Hartman to commit insider trading offences that procured the friends an alleged $1.4 million between May 2007 and June 2008.
Senior Crown Prosecutor David Staehli SC told the court on Monday the former friends used the profits to pay $156,420 for 12 months' rent in advance on a luxury Bondi apartment as well as a group holiday to Canada and Las Vegas, The Daily Telegraph reports.
It was also alleged that Curtis withdrew money so Hartman could buy a Mini Cooper and a Ducati motorcycle for $80,000.
The Daily Mail reports the court heard that a series of emails exchanged between the pair may have revealed the lavish extent of their lifestyle.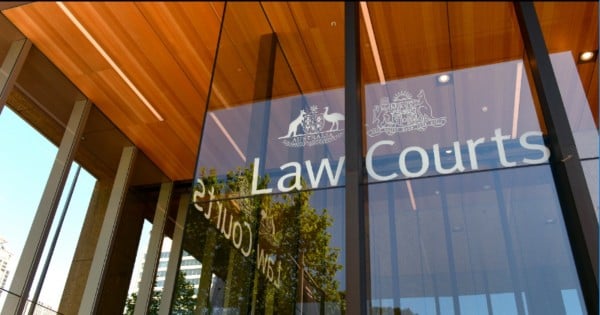 Hartman was questioned about the exchanges and said that he and Curtis looked at cars, motorbikes and a plasma television for their $3,000 a week Bondi apartment.
Hartman told the court that he and Curtis paid for a group holiday using some of the money from the scheme.
He said the friends invited on the trip had no idea where the money had come from.
One trip that was raised was a holiday to Canada and the United States where Curtis is alleged to have paid for their friends to travel between ski resort Whistler and Vancouver in a helicopter.
The Daily Mail reported that emails sent by Curtis to Hartman and several other men explained their travel arrangements.