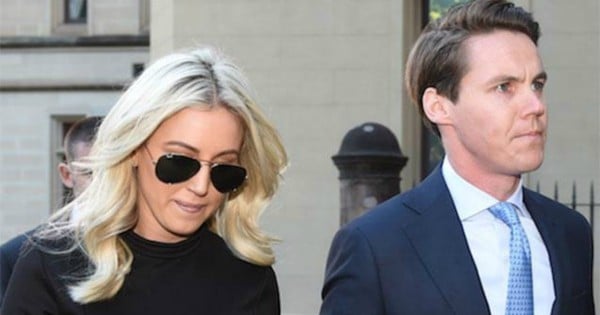 Jailed banker Oliver Curtis is set to appeal his conviction while his wife Roxy Jacenko begins treatment for breast cancer.
Curtis, 30, was sentenced to two years in prison on June 24 after a Supreme Court jury found him guilty of conspiracy to commit insider trading.
He was expected to be released after one year on a good behaviour bond.
His lawyers have now filed an application for leave to appeal the conviction, Fairfax confirms.
The appeal is listed for a mention in Sydney's Court of Criminal Appeal on Thursday next week.
The development comes days after PR queen Jacenko revealed she had been diagnosed with breast cancer.