It became his catchphrase during the domination of his show Rove in the '00s, but Rove McManus' 'Say Hi To Your Mum From Me' segment on his radio show just took a very awkward turn.
The 42-year-old comedian, who hosts 2DAY FM's breakfast show with former Bachelorette and Australia's sweetheart, Sam Frost, pulled a very dad joke-esque stunt on the show this morning.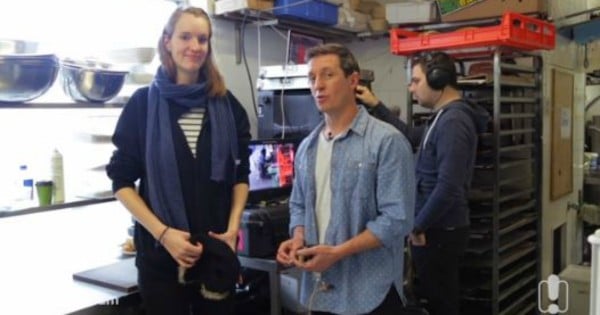 McManus conned listener Annika into his SHTYMFM challenge and had her sit at a busy Sydney cafe while he coached her through a hidden ear piece.
It begins with Annika tormenting other customers with her dog, trying to get them to lick the dog's face until the waiter attending to them swiftly gets McManus' attention.
As the unsuspecting waiter hands Annika and her mum the menus, Annika asks her mum to speak in a French accent to which her mum retorts, "are you stoned?" The waiter laughs as he asks Annika her age.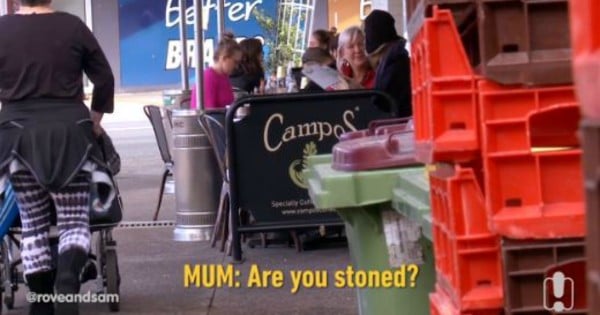 Rove feeds Annika her next line to say to her mum, "Why did he ask for me age? Was he flirting with me?"
The interaction escalated from there until Annika grabs the waiters bum as he walked past, and her mum said "that's sexual harrassment!" and decided to call in the big guns, Annika's father.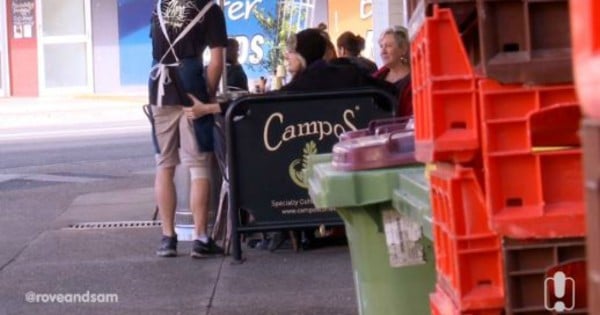 That's when Rove decided to step in to tell Annika's poor mother she's been Punked! part of the SHTYMFM segment, a confession to which she was visibly relieved.
Nice one, Rove. You've just reached peak dad joke with this one.