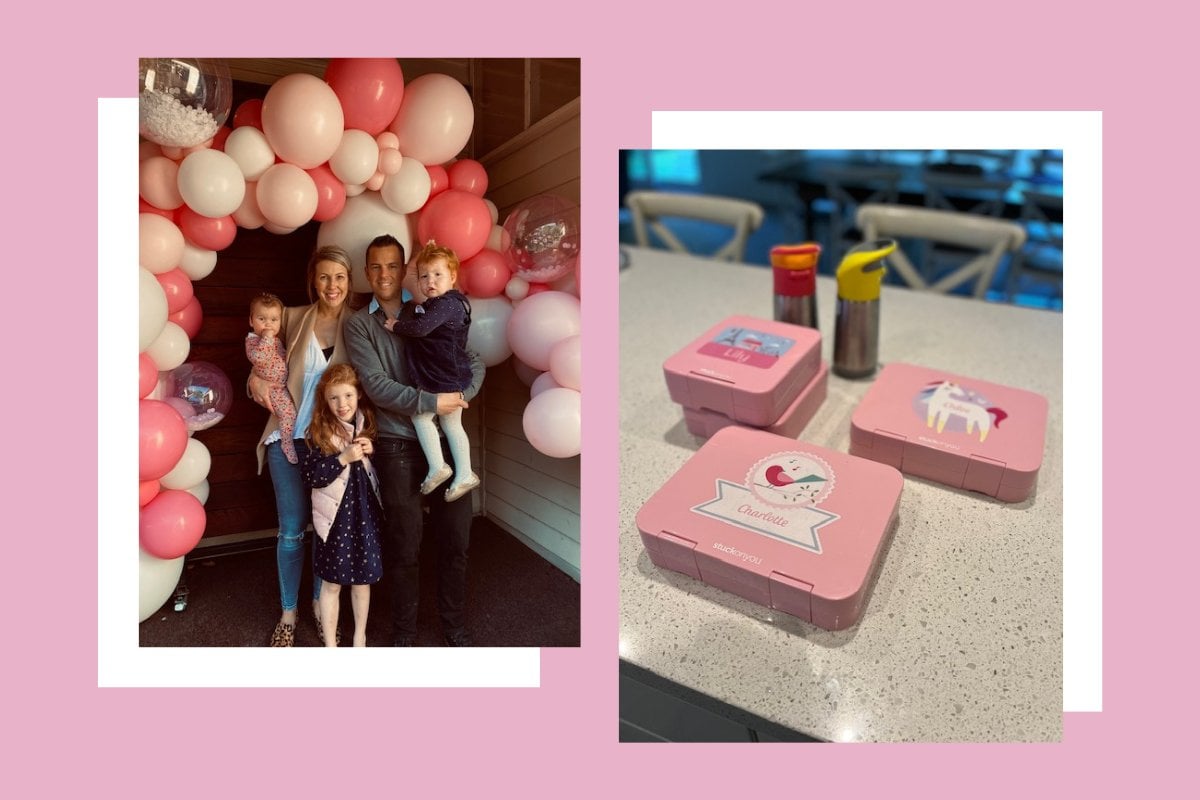 As a mother of three kids under seven, I know all too well the struggle to make it through the school year in, well, one piece. 
After doing this for years now, I'm starting to actually think parents are magicians. We have, what feels like, endless plates spinning all at once and it's our job to ensure not even one of them drops. 
But, as I'm sure all parents can relate, I have dropped one or two in my time, and I've come to accept that as an unavoidable reality of parenting. However, with every plate that dropped, came a new lesson, and with every new lesson came a much smoother year of school.
So, to help you minimise your own stress this year, here are my seven tips for making it through the school year. 
Keep the medicine cabinet stocked.
At the start of the school year, I make sure that I have all my medicine cabinet essentials on hand for any unexpected illnesses. 
There's nothing worse than the 10pm dash to the late-night pharmacy because a cough is keeping one of the girls awake on a school night. 
My three essentials? Tylenol kids, Benadryl kids and Zyrtec kids.
Tylenol kids is particularly popular in our house, as it has a taste that my kids love and won't spit out! It's also gentle on little tummies, and provides fast and effective temporary relief from pains and fever.
When my girls get a cold, they tend to get an annoying cough that can hang around for weeks afterward. At night, a cough can keep little ones (and parents) awake for hours. 
Benadryl kids relieves that persistent cough and congestion in children aged 2+ which enables the kids to sleep better and be well-rested for school and pre-school.
Lastly, Zyrtec kids is my other medicinal must-have. It provides fast acting allergy relief from hay fever and allergy symptoms in children, such as sneezing, runny nose, watery and itchy eyes, hives and itchy skin rash. When our 7-year-old goes to her cousins' house for a sleepover, we always send Zyrtec kids with her, as it gives her relief from the itchy and watery eyes she gets from their cat.
By ensuring your medicine cabinet has the essentials, you can easily keep your children's minor symptoms at bay so they can be well-rested and go back to school as soon as possible.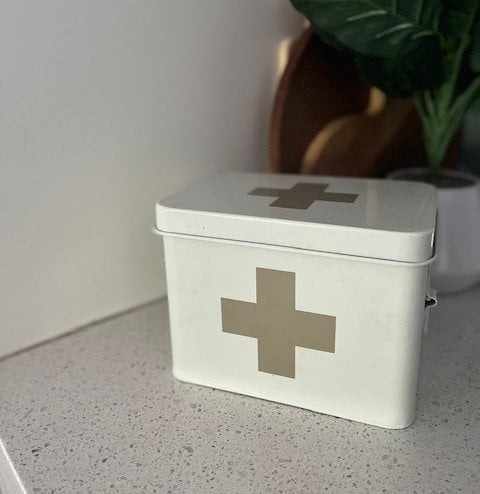 Image: Supplied.