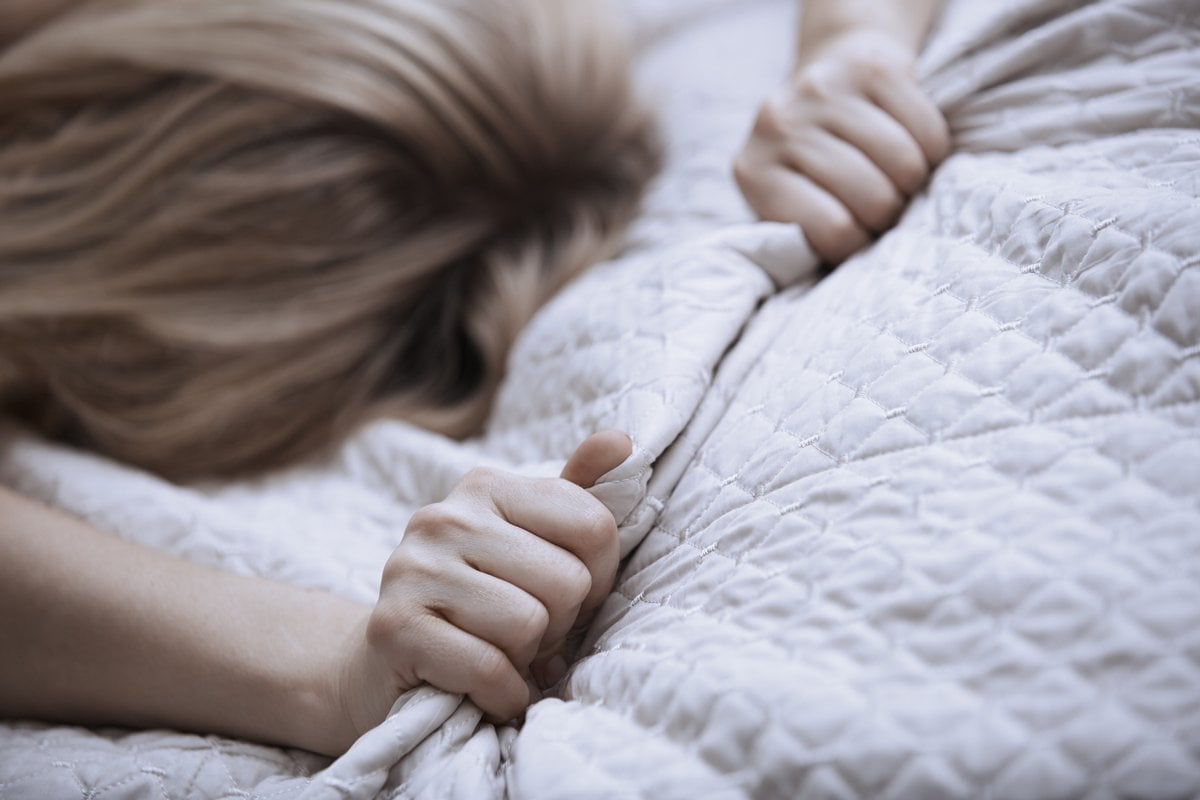 This post deals with sexual violence, and could be triggering for some readers.
A few weeks ago, I went on a well-belated first date with a guy I met on Tinder at the start of Sydney's lockdown back in June. For the sake of the story, let's call him Darcy.
I got to know Darcy pretty well over our months of messaging. 
We had a similar sense of humour, and by the time we were meeting I felt like I was catching up with an old friend rather than going on a first date.
I liked Darcy. I immediately felt comfortable with him, but I didn't particularly want to rip his clothes off. 
The reason the date was six months late was because I never felt that intense attraction I would have liked, but I was trying to get over another silly boy, so I did a shot of vodka and ubered to my local to catch up for a drink.
Watch: The horoscopes dating. Post continues below. 
As expected, I liked his company. With a bit of alcohol I was even a bit attracted to him. There wasn't the ~spark~ I was looking for, but it was a Thursday night and I was feeling a little lonely so I invited him back to my house. 
I was under the pretence that Darcy was a *nice* guy, I felt like having sex (sue me!), so I took him home, prepared for mediocre sex, a quick goodbye the next morning, and to never see him again.
... And I wish that's where the story ended.
We got back to mine and started things slow. To be honest, the sex was shaping up to be pretty average, but then when in missionary, I lightly placed my hand on his neck. 
Very abruptly, he slapped me in the face.
"Don't f**king put your hands on my neck unless you're going to choke me," he said.
My immediate response was that of fear. Then, not a moment later, I realised it was intended to be "sexy". This was the same polite man who held my hand earlier in the night and told me I looked beautiful. He wasn't trying to harm me, it was just a kink — I told myself.
You see, violent sex the first time you're sleeping with someone is nerve-inducing at best. 
I felt shaken by the abrupt change of mood. I felt anxious and unable to relax for the rest of the encounter. And I certainly did not enjoy myself for the rest of the night.
But despite that I said nothing, as I have so many times before when sex teeters on uncomfortable.
It feels like a dirty confession to admit that I've never told someone to stop a sexual act I'm not enjoying. In fact, I've never even indicated that I might not be enjoying myself. Part of me may have even encouraged it in an attempt to end the encounter quickly.