If there is anyone who knows how to navigate the sometimes tricky world of female friendships, it's the cast of new comedy Rough Night.
The movie – which stars Scarlett Johansson, Kate McKinnon, Jillian Bell, Ilana Glazer, and Zoë Kravitz – sees five college friends reunite for a Bachelorette weekend that gets a little crazy when things don't necessarily go to plan.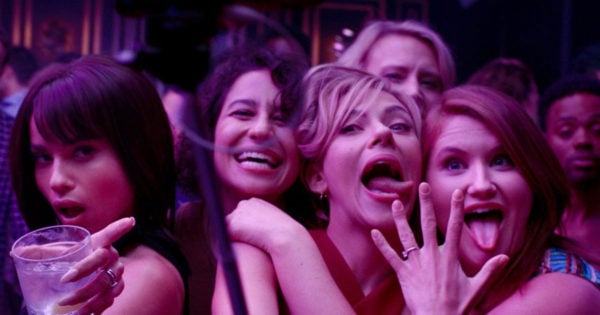 There's an accidental murder, an Australian accent so OTT it rivals Steve Irwin's and a whole host of laughs that will have viewers (read: me) cancelling their gym plans for the rest of the week because their abs are too sore from giggling.
But all jokes aside, there is a very real, very valuable lesson to be learned from the way the characters interact with each other on screen.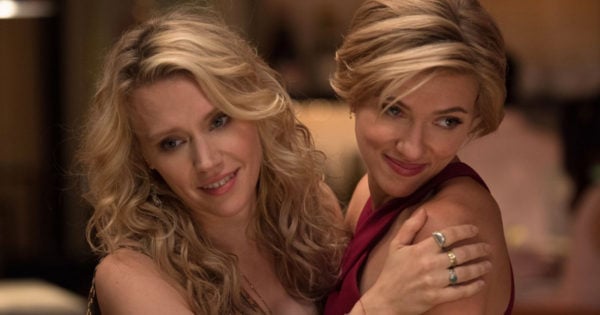 The story is really about friendship - how to find it, how to keep it and how to recognise when you've found one that is truly special.
It's something the actors behind the film know a lot about - between busy work schedules and walking red carpets, it can be hard to keep in touch with the people that know and love you the most: you're friends.
So what's the secret to forming a lasting friendship?
"FaceTime," the stars told Mamamia.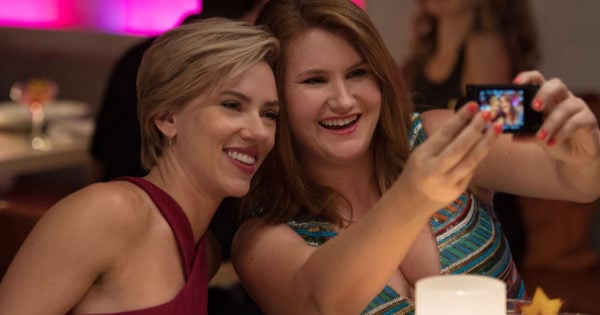 "Even if it's just a quick 10 minutes, I'm like, 'I'm connected with this person'," Ilana Glazer, who plays Frankie in the film, said.
"I love FaceTime!"
For Jillian Bell - who plays needy best bud Alice - it's all about the unexpected moments, where true friends always seem to know exactly what to say at the right moment.
"Sometimes somebody will send me a long text and I'm like, 'You have no idea how much that text means'," she said.
"One of my friends just sent me a text that was like, "I know this is such an exciting week but also breathe and be nice to yourself'."
For Scarlett Johansson, the secret to sustaining a meaningful friendship is all about a lack of guilt.
LISTEN: How to tell if you have an 'obligatory friend'...and how to know if it's you.
"I find with my best friends...it's just easy, [the friendships] aren't hard," she said.
"They understand when you're busy and it could be any amount of time and you just know that the other person's there for you. They've got your back if you need them.
"There's a loyalty but there is no guilt associated with the friendship at all.
"Those are the ones where you're like, 'You're good. You see me, I see you,'" she said.
So if you're missing a friend, send them a text or drop in with a FaceTime call.
You can even invite them for a girls night to watch Rough Night, in Australian cinemas from today.