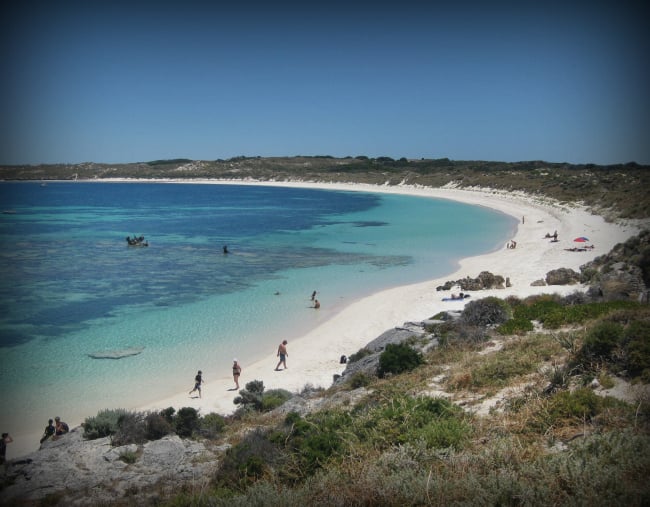 Aboriginal and Torres Strait Islander readers, please be advised that this work includes images and names of deceased people.
In the northeastern corner of Rottnest Island lies a patch of tree-lined grassland. It's a place where hundreds of Australian families have pitched their tents, camping chairs and BBQs on idyllic summer getaways.
But for decades, these holidaymakers remained unaware that beneath that well-trodden patch of earth lies one of Australia's largest mass burial sites.
The remains of at least 373 people remain there in unmarked graves, the first of which was unearthed in 1971. All are in a seated position, all are men, all are Aboriginal.
This place, once known as 'Tent land', is now bordered by a thin rope fence and is protected under law by the 1975 Aboriginal Heritage Act. But it serves as a vital reminder about the dark history of this island paradise.
***
A century before it was a holiday destination, Rottnest Island – or Wadjemup to the Noongar people – served another purpose: a prison for the thousands of Aboriginal people being rounded up by authorities across mainland Western Australia.
As Noongar woman and former member of the Rottnest Island Board, Karen Jacobs, told the ABC, after colonisation of the Swan River area in 1829 her people were suddenly forced off their country to make room for pasture.
"[The settlers] cleared the land and blocked all the freshwater springs that ran through the city. This meant all the medicinal plants, all of the traditional vegetation and animals were all gone. Our whole hunting ground was gone within three years of settlement," she said.
Settlement came with a strange new legal system that clashed with the her people's ancient methods of governance and customary law. Land suddenly belonged to an individual, as did the animals that walked upon it, meaning traditional hunting and gathering could now be seen as trespassing or theft.
Many of those who fell foul of the new laws were chained together, marched hundreds of kilometres and shipped to Rottnest Island.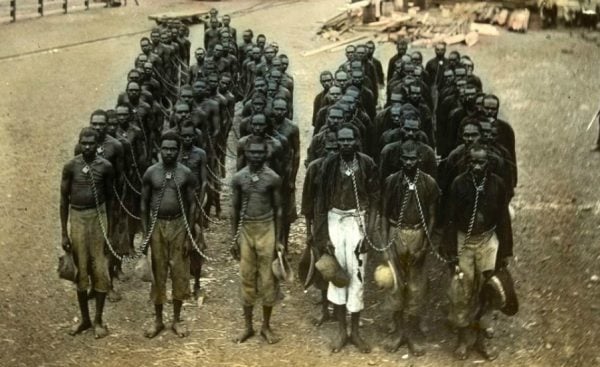 According to the Rottnest Island Authority, at least 4000 Indigenous men and boys were incarcerated there, the first of which quarried and stacked the limestone that would hold those that came after them.