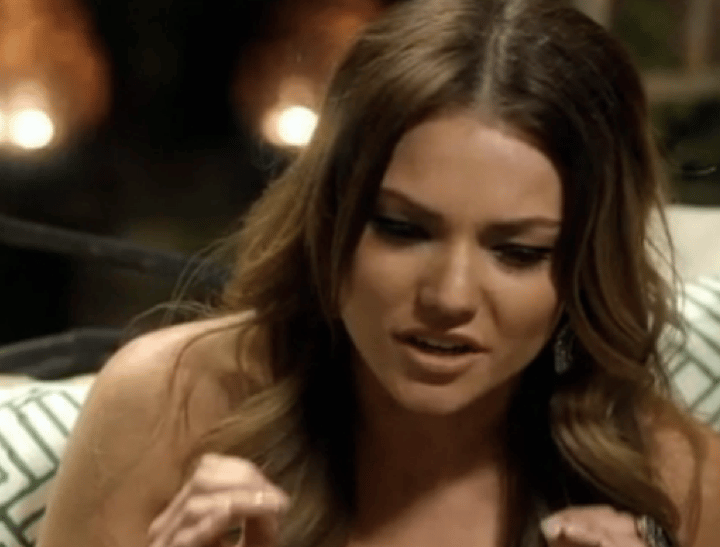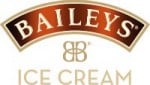 Missed last episode's recap? Get on that. Read it here.
And of course we need to remember that our Bachie Queen is very relatable and lovely and got dumped and humiliated on national television so we open with some Serious Beach Thinking about heartbreak etc: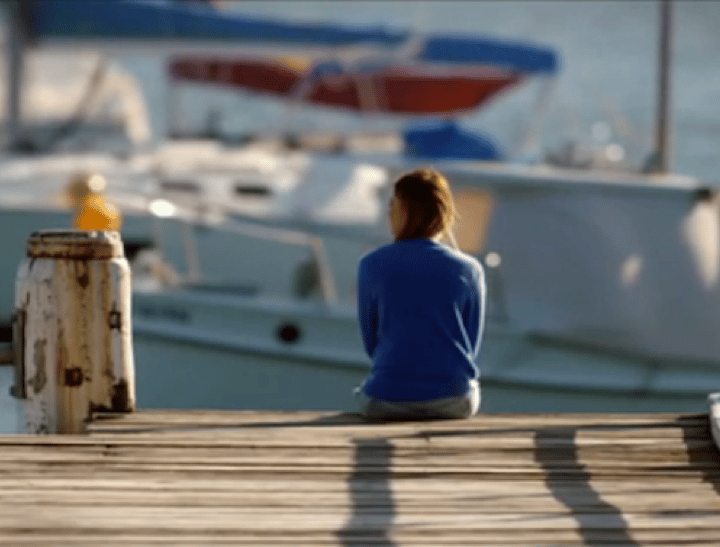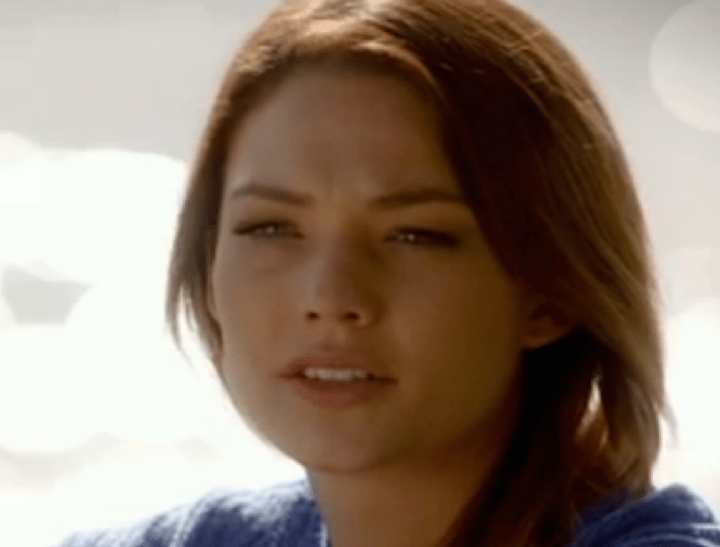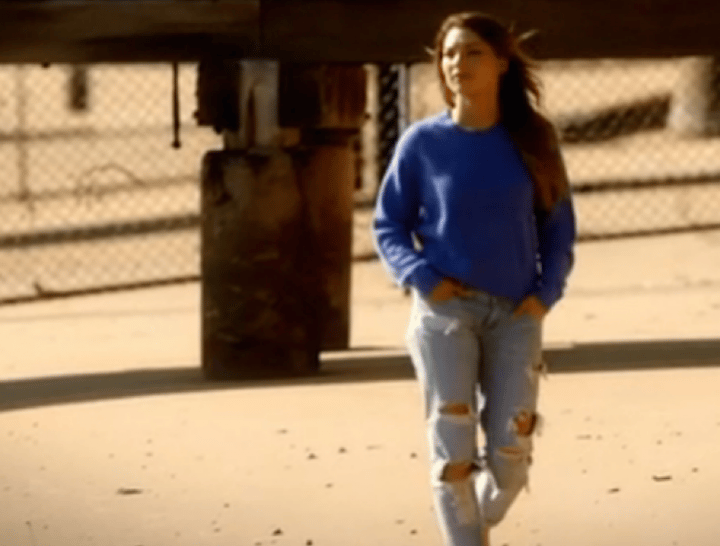 Cut to the Peen Palace, where all the Peen Owners are just casually hanging around being casual – and isn't it lovely and way less bitchy than the girls because these are nice Aussie blokes and not bitchy ladies: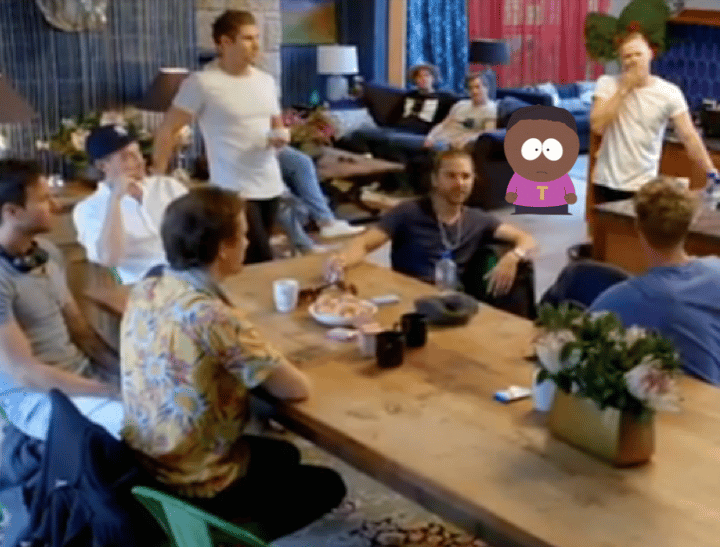 Oshie arrives with the single date card and – WAIT. HOLD THE FUCK UP. A piece of Oshie's hair has GONE ROGUE.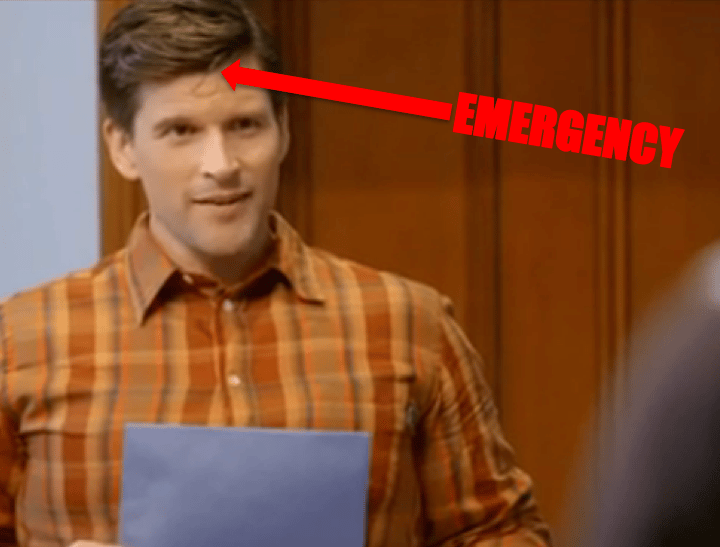 WHAT IS GOING ON? THERE SHOULD NEVER BE A STRAY PIECE OF GLORIOUS MANE. Something has gone wrong with the hairspray machine. Was he unchained from it prematurrely today? Did the Queen of Channel Ten Sandra Sully forget to refill the tank? HELP ME I'M FRIGHTENED.
Oshie's Hair leaves, and will no doubt be punished when Sandy gets wind of this.
One of the Daves gets the single date. It's Dave the plumber. His name is Dave and he's a plumber. Queen Bachie calls him a 'good Aussie bloke' and he talks like he's stepped straight out of a meat pie and beer commercial and he is literally the whitest of all the Daves and it kind of makes you wonder how there can be THREE guys called Dave on this show and not one token Asian.
SINGLE DATE TIME!
OH EM EF GEE THERE IS A FREAKING HELICOPTER: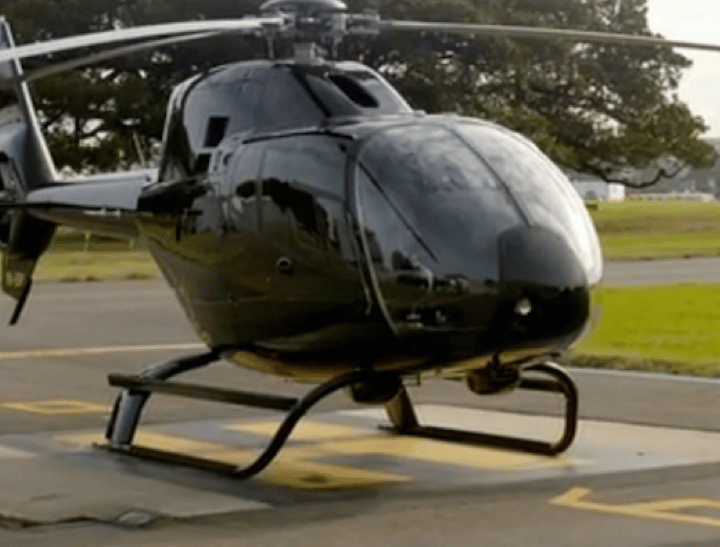 FEMINIST OVERLORD OF CHANNEL TEN QUEEN SANDRA SULLY HAS FINALLY RELEASED THE FUNDS. I knew ol' Sandy wouldn't be able to resist helping a sister slay some peen.
OMG YES – they literally just take the helicopter to the Sydney Cricket Ground, which would have taken them half an hour to drive to, tops. It's officially raining $$$ once again y'all.
Ugh boring. They're going to play some sport with a sporting person. I have zero interest in either. Bachie Queen takes the opportunity to survey her plaything: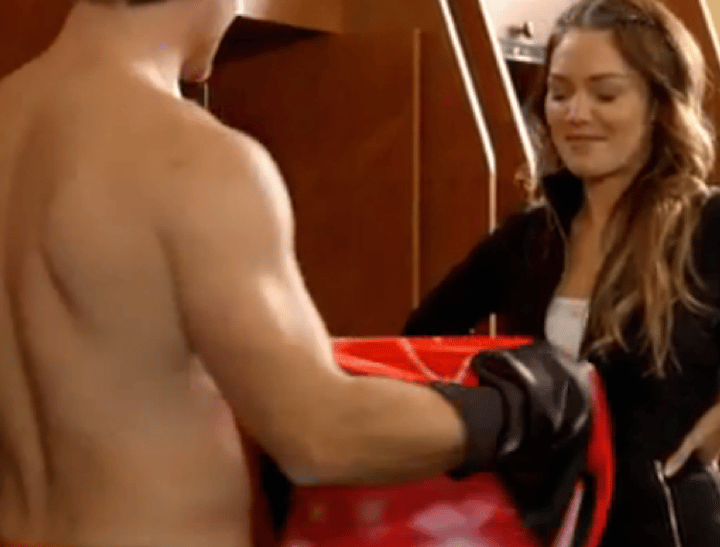 Approves. For now.
They do some sport things which I don't understand or care about…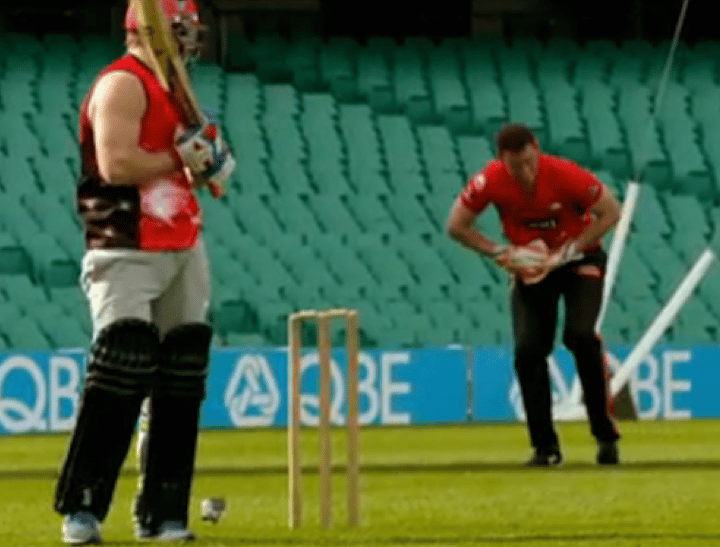 …Then they head to the season's first Magic Sex Couch, and Dave the plumber is literally just Dave the Plumber and it's so dull and there's nothing else to say really. They talk about feelings. She gives him a rose. No kiss. Boring. The end: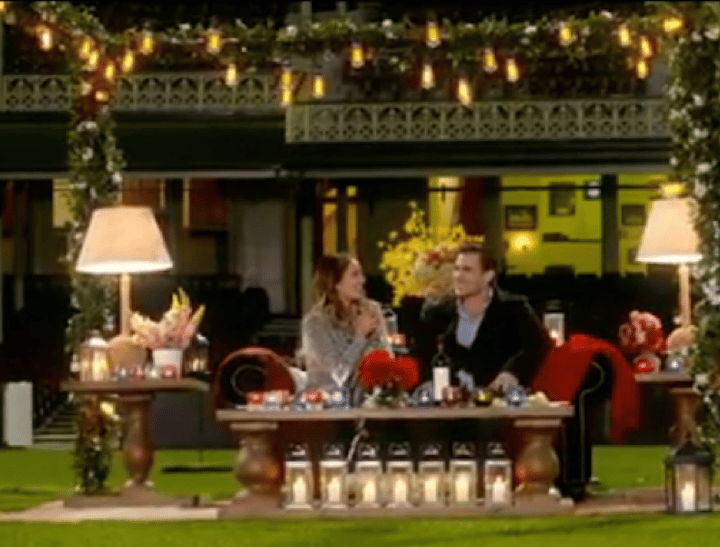 GROUP DATE TIME!
The Peen Owners are driven to some random bush location in cars that are not Nissans which, quite frankly, I do not appreciate. Oshie greets them and thank the TV gods, his hair situation has vastly improved: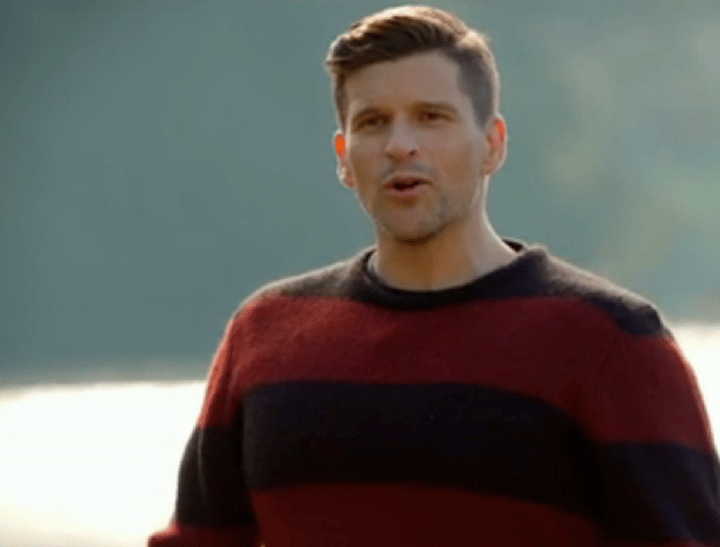 Then – and I can't even tell you how happy this makes me given the budget woes of Bachie Wood – Bachie Queen turns up in a speedboat for no reason whatsoever except they had the fucking money to put her in a speedboat. #SullyReleasedTheFunds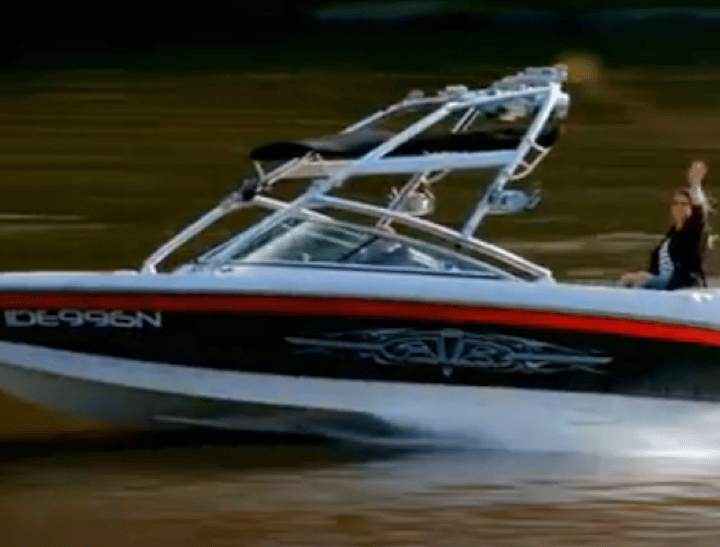 Yaaaas the date is a humiliating challenge! All the Peen Owners must jump off a cliff into a suss looking river, while Bachie Queen stands right next to them so they'll be sufficiently humiliated if they don't go through with it. It's tied loosely with something about 'taking a leap of faith', but really it's just to see which guys are willing to hand their balls to our Queen so she can add them to her impressive and growing collection.
Sasha, the only giver of clit tingles to Bachie Queen so far, goes first. He looks petrified, but he can hardly not go through with it while she's standing right over his shoulder: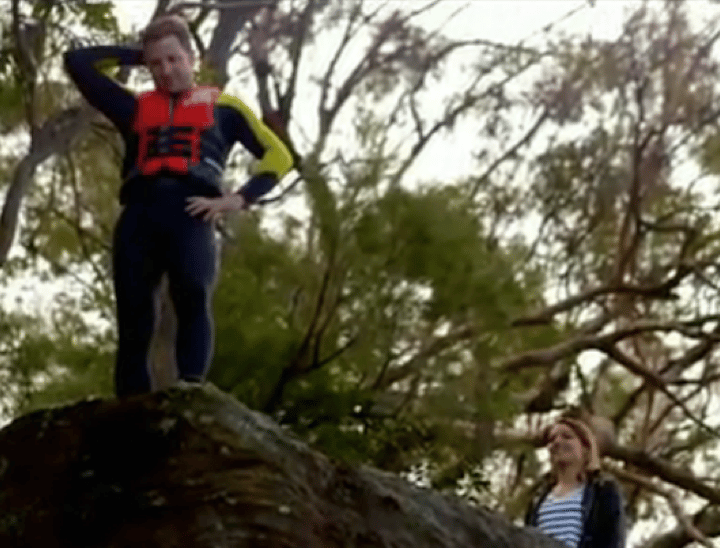 He hands her his balls and jumps.
David the International Model is the next to freak out. He's confused by being outside generally. He doesn't understand all this nature and didn't know that wetsuits existed.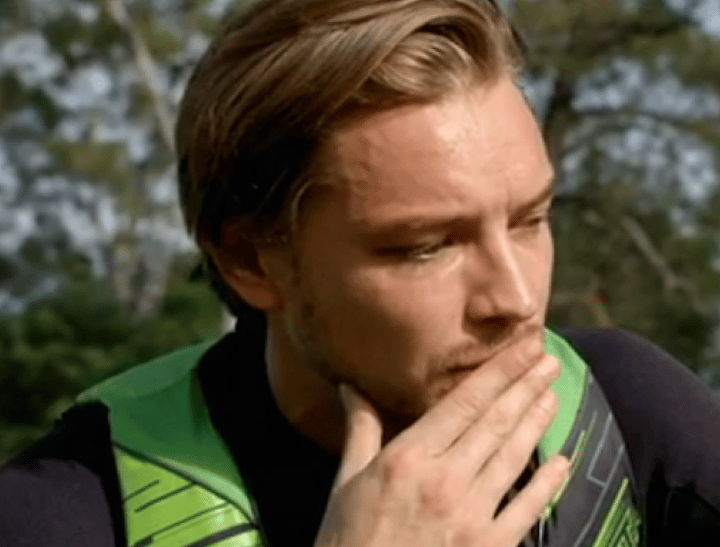 He romances Bachie Queen by telling her that he'll make the jump by imagining her drowning. He thinks they've shared an intense and beautiful moment. She looks like she can't believe he is a real human that actually exists. He hands her his balls and jumps.
The final freak-out belongs to The Owl Guy. He is the only who refuses to make the leap. His balls remain his own, which intrigues our Bachie Queen enough to ask him for some one-on-one time, but not before I add the first two guys of this season onto the ¯\_(ツ)_/¯ pile: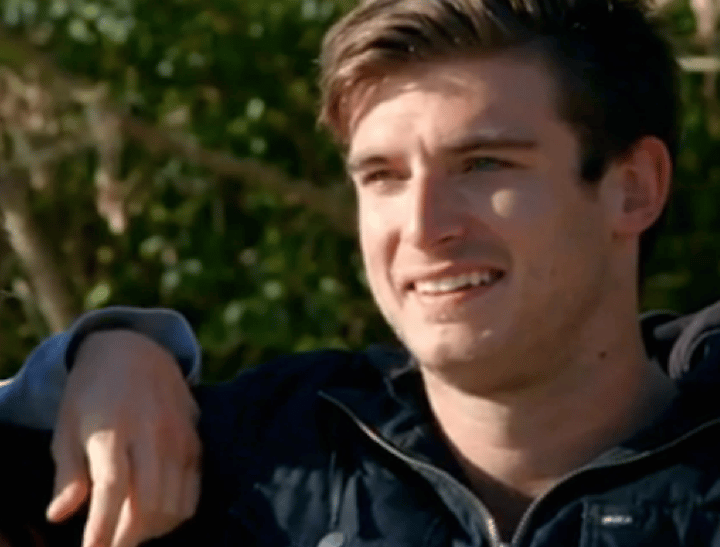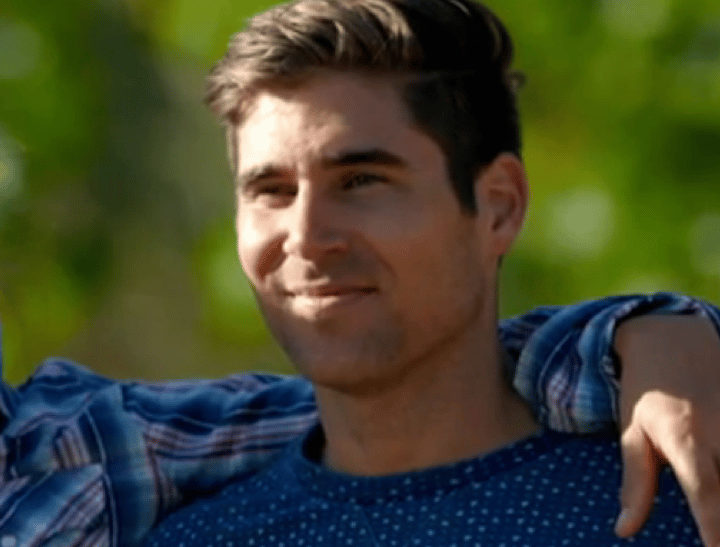 She takes him to a rug on some grass, which means the budget was definitely blown on that extravagantly pointless helicopter and speedboat.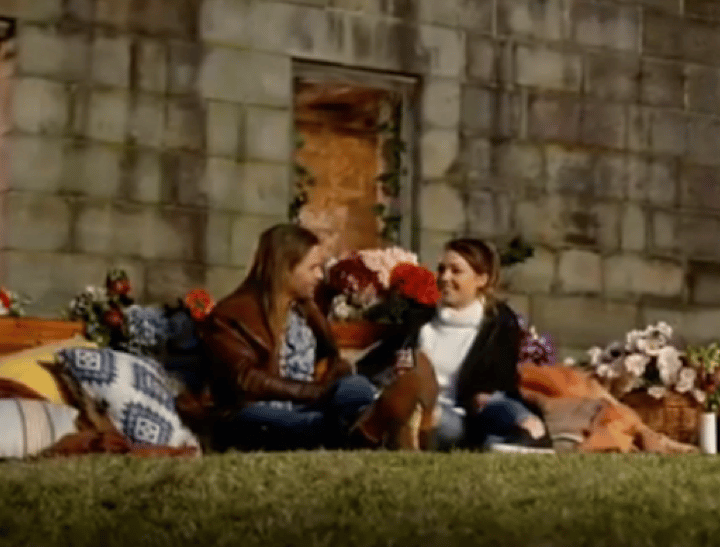 They talk about love and feelings he seems a little too obsessed with her and I think maybe we've found the contestant who's going to collect her pubes from the shower drain and hide them under his pillow.
COCKTAIL PARTY TIME!
YAS IT'S FILLED WITH BITCHY BRO-CODE DEFYING DRAMAAAAAH.
The Professional Soccer Player is talking to Bachie Queen. Mostly just dropping the words 'Professional Soccer Player' into the conversation as much as possible. Their alone time sends David the International Model into a glorious jealous meltdown. He thought they had a special moment when he told her that he was imagining her drowning, and now he's pissed off that she's hanging out with 'hot, successful, Professional Soccer Player'.
David the International Model is having some MAJOR peen envy. He goes in for the kill. HE BREAKS THE SACRED BRO-CODE. Tells The Professional Soccer Player that it's unfair that he's taking up all of Bachie Queen's time being a hot, Professional Soccer Player. Basically whips out a ruler and demands a peen measuring contest, which he is clearly going to lose.
He tells Bachie Queen that he thinks she's shallow and only into the Professional Soccer Player because he's a Professional Soccer Player. She, quite rightly, loses her shit. Bachie Queen has no time for his peen envy bullshit. SHE THROWS DOWN. She goes off at David the International Model in the most epic, glorious way and she is brilliant and perfect and I can't be bothered typing every perfect thing she said but she basically just told him to EAT A BAG OF DICKS: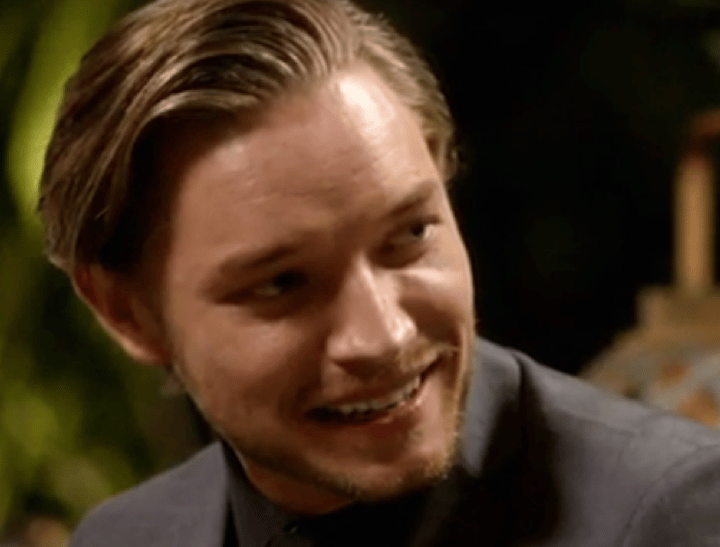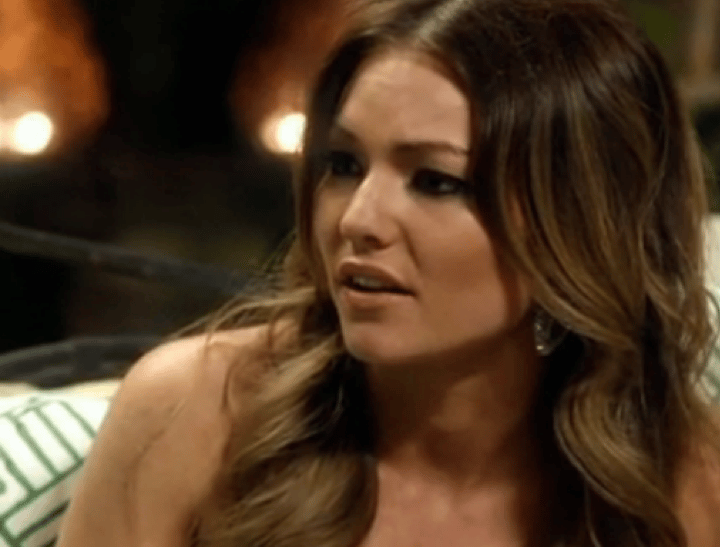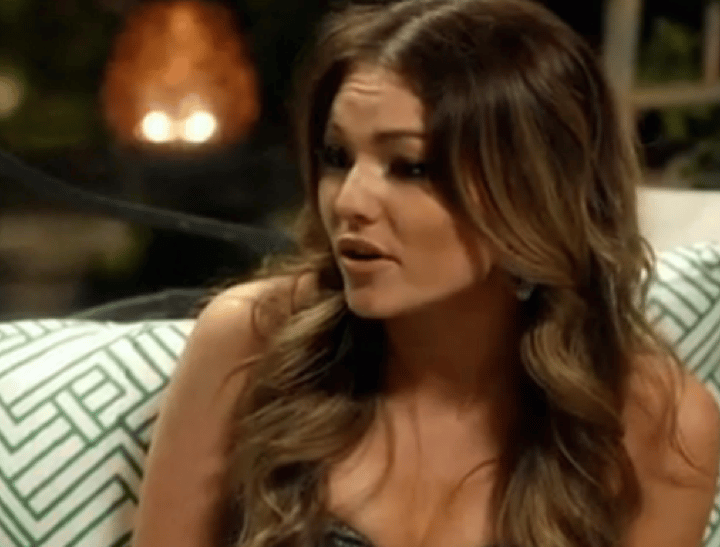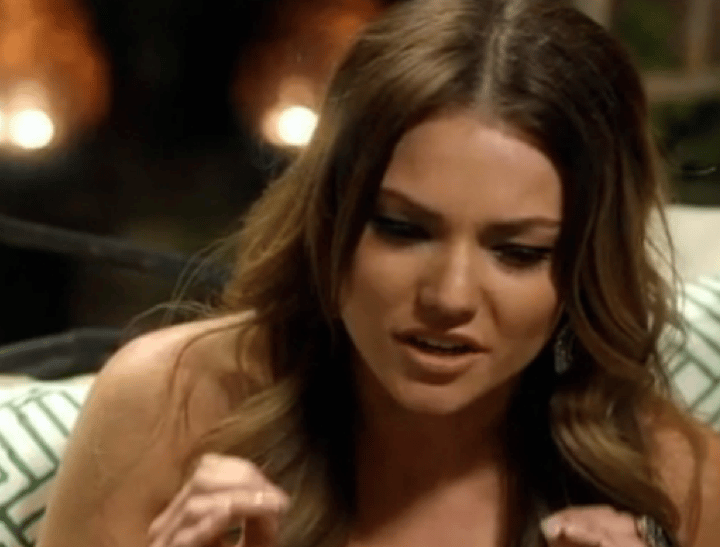 She throws him a bone and asks him what he thinks she's looking for in a man. He says a 'baby daddy who dresses well'. And that's it. Bachie Queen has had it. She gives him a look so withering that it sends his peen back inside itself. David the International Model is done.
ROSE CEREMONY TIME!
OH MY GLOB IT'S FUCKING HEAVEN. Of course David the International Model is booted. For the first time ever, Oshie's Hair doesn't tell him to 'take a moment to say your goodbyes' because nobody wants to say goodbye to him. Oshie basically just tells him to GTFO immediately, then throws the most epic look of shade over his shoulder that I've ever seen: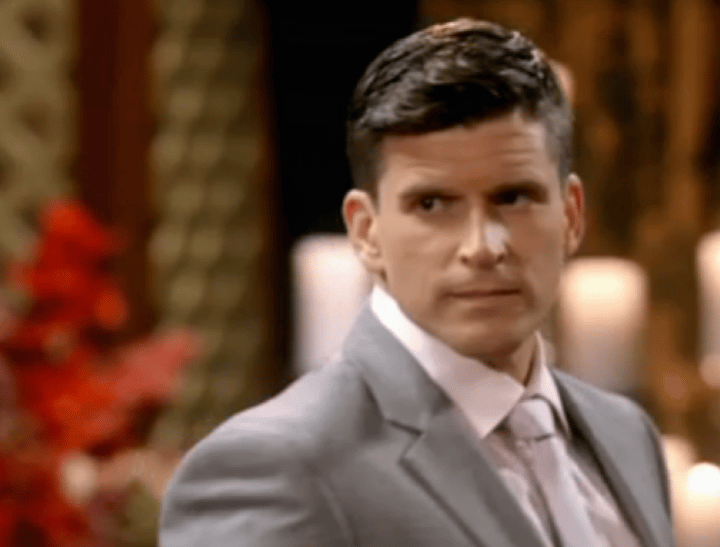 David the International Model approaches Bachie Queen and tells her that he's glad he didn't get a rose. Her eyes are screaming "YOU'D BE LUCKY TO BE OFFERED MY DIRTY TOILET PAPER YOU DISGUSTING TROLL," but like the classy epic hero that she is, Bachie Queen just points to the door and says, "It's been a pleasure."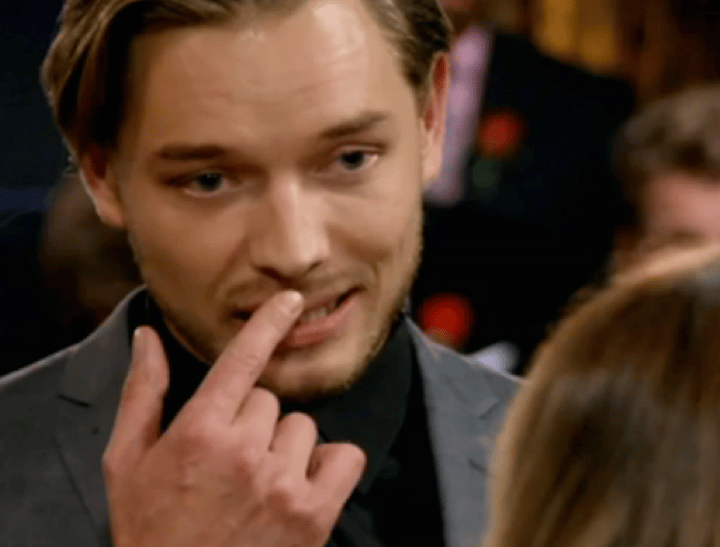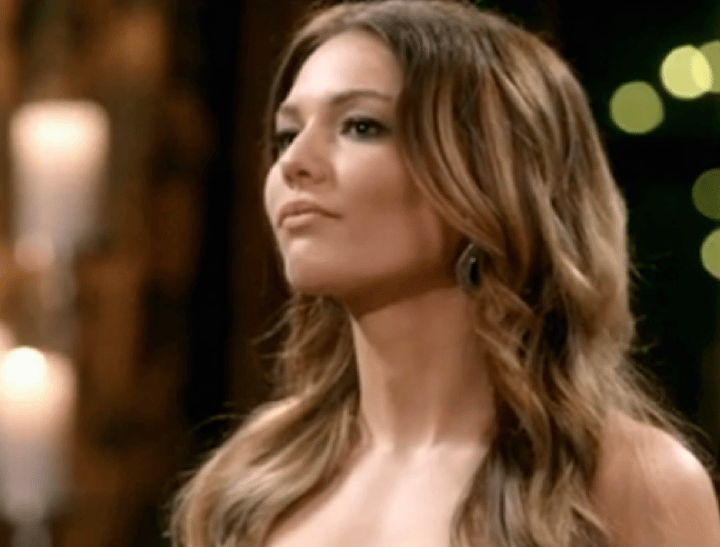 The Bachie Queen has spoken. MIC. DROP.
Oh holy Oprah. That was incredible. I need a week to recover from that brilliant yet fleeting bit of casting. Well fucking done on David the International Model, Channel Ten. Never has someone been so beautiful yet so ugly. What a great fucking find. I will miss him mispronouncing words, but he did not belong at Peen Palace.
You should follow Rosie Waterland on Facebook right here. Also, she's written her first book (which she thinks is quite humorous) and it's OUT NOW. You can purchase it by clicking RIGHT HERE.

Missed a recap? Catch up here: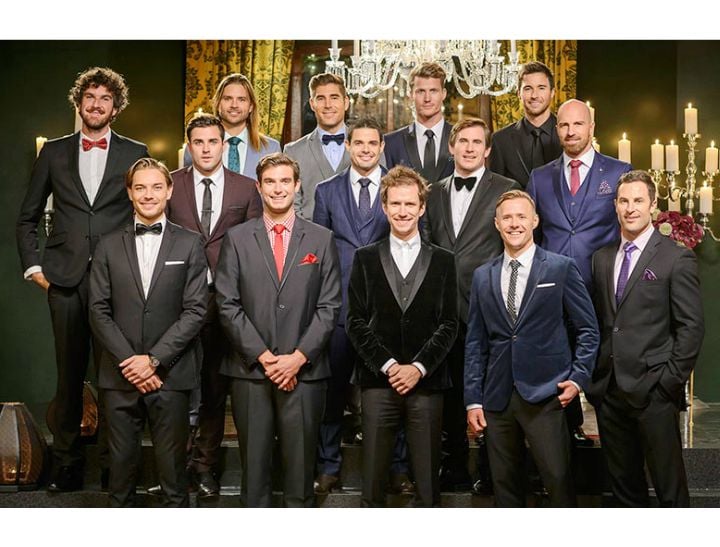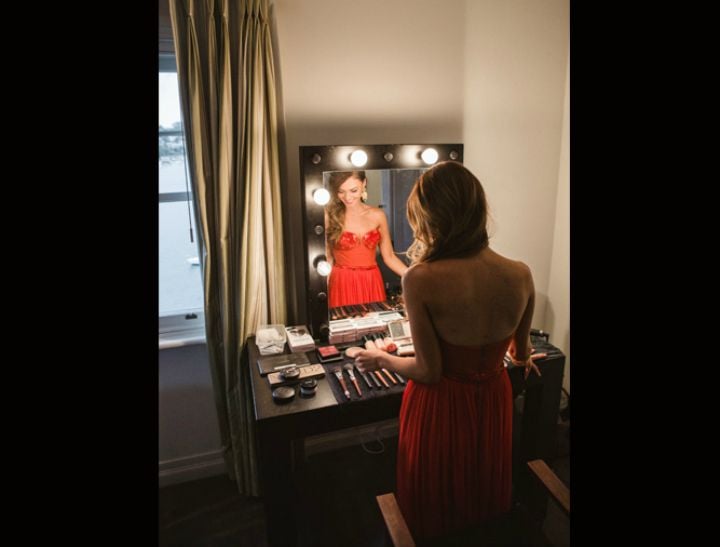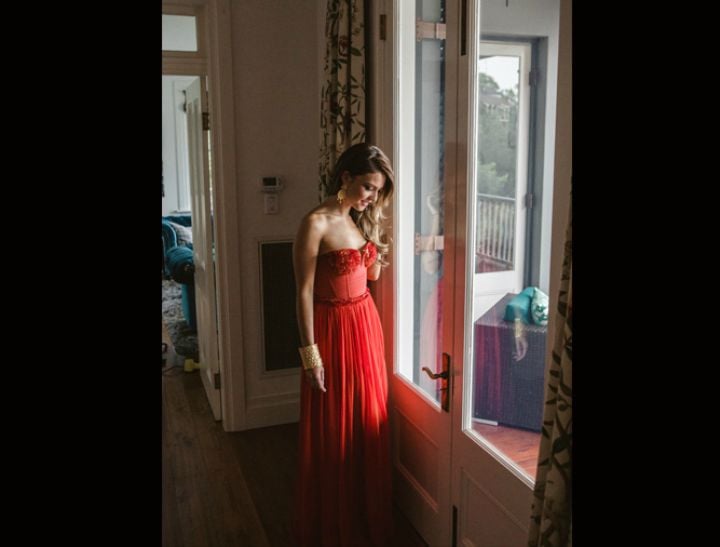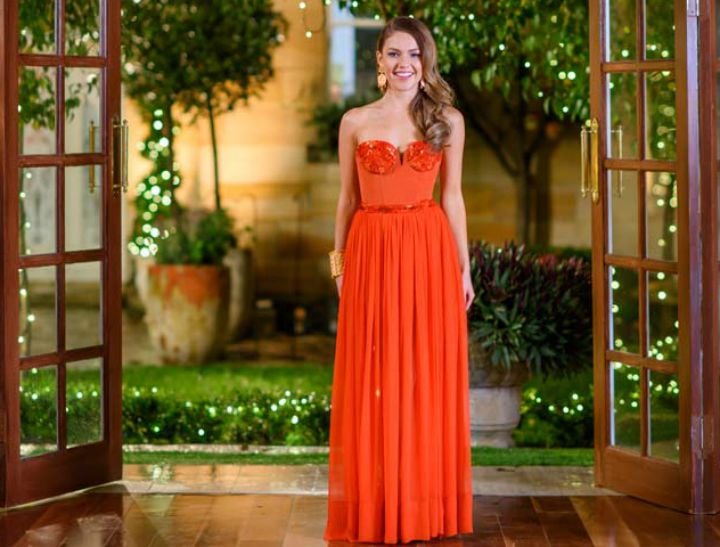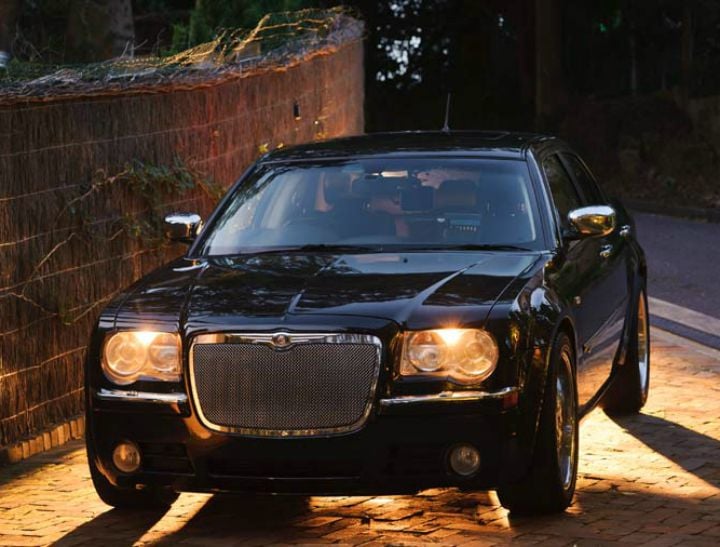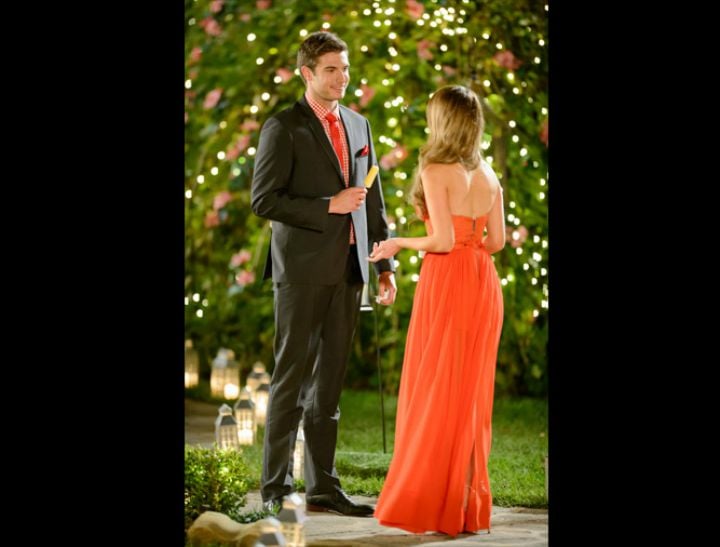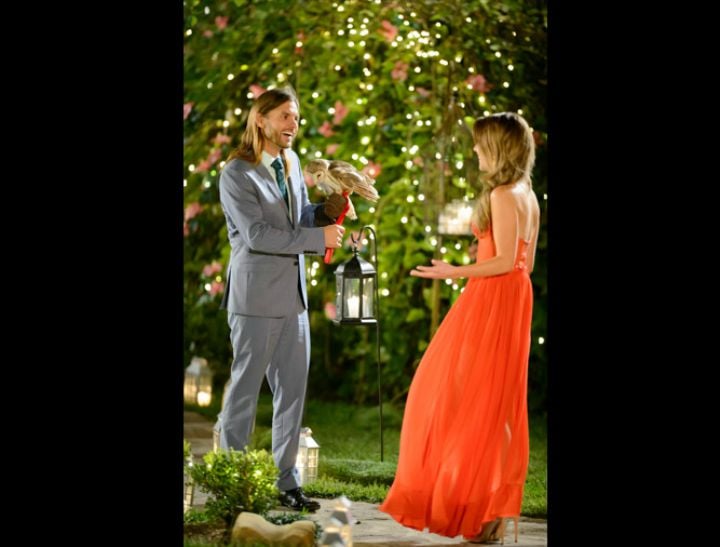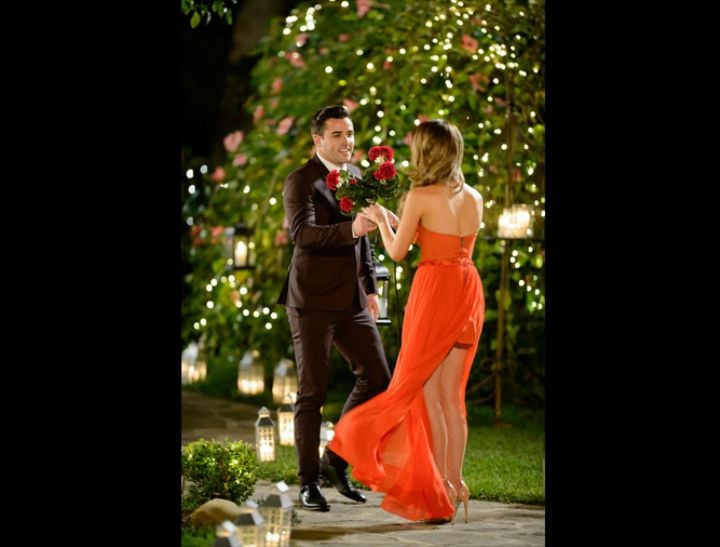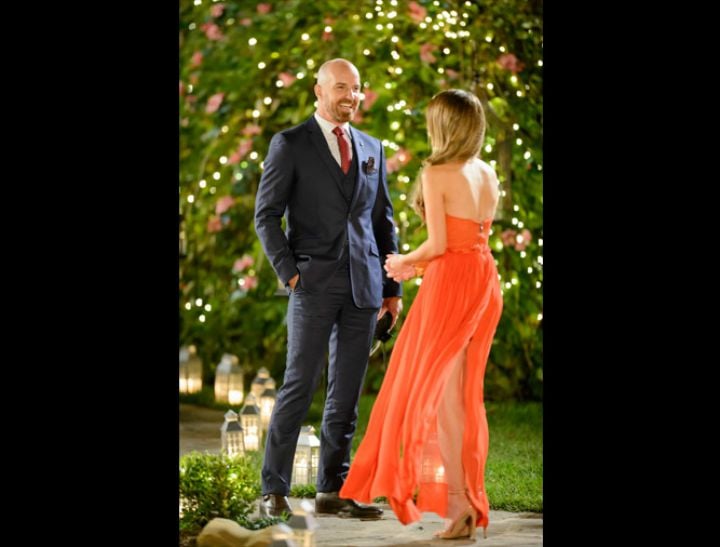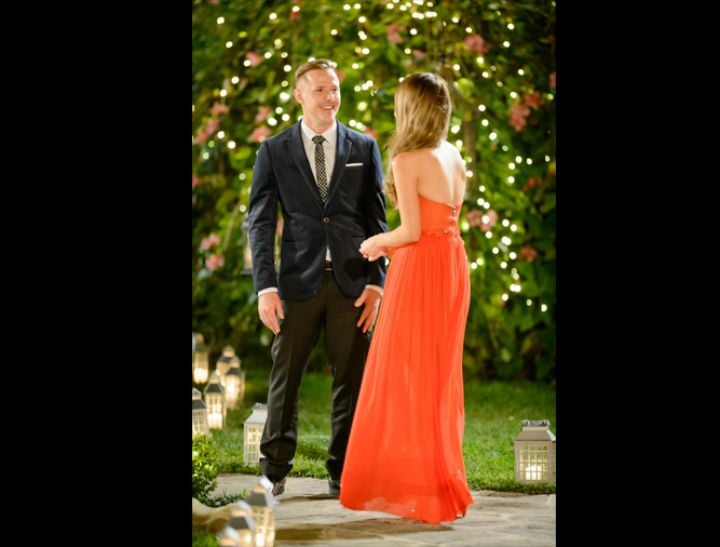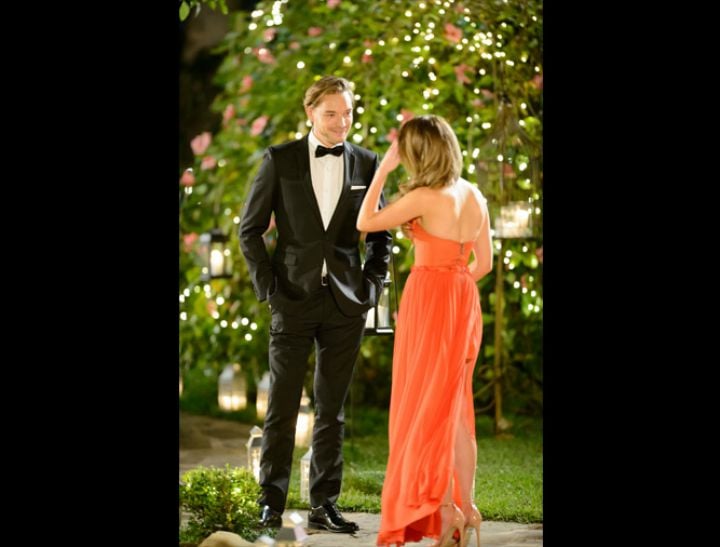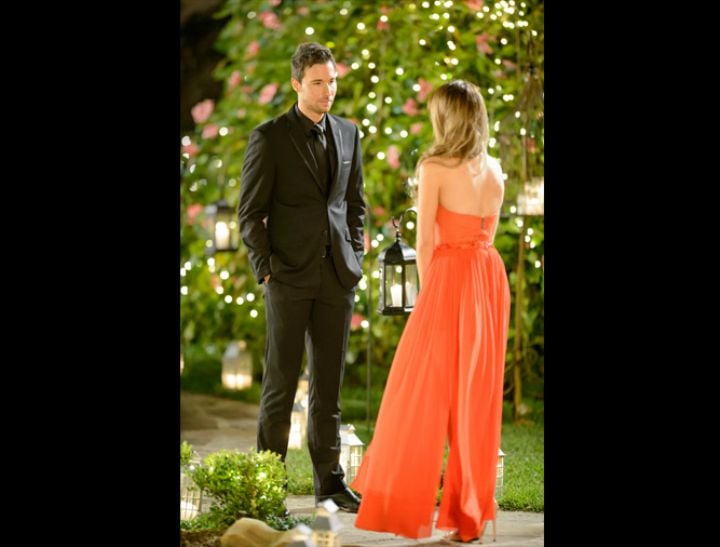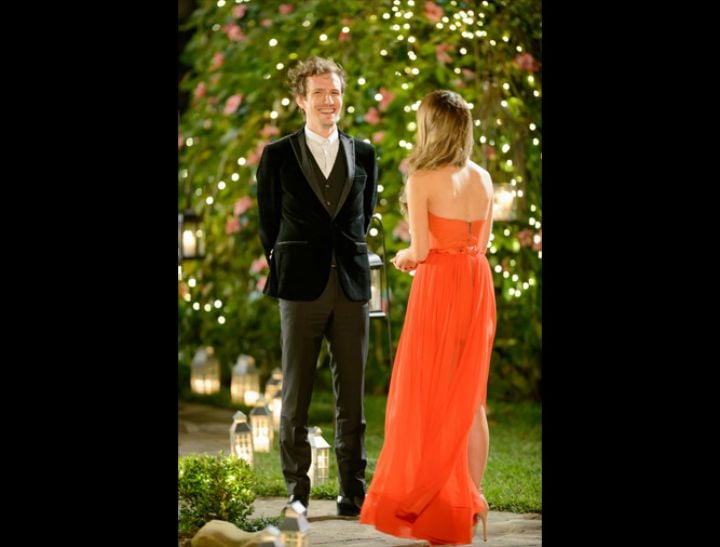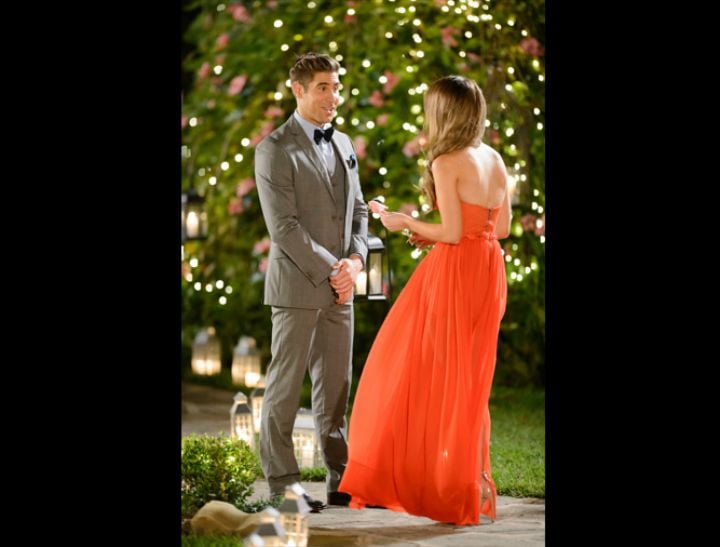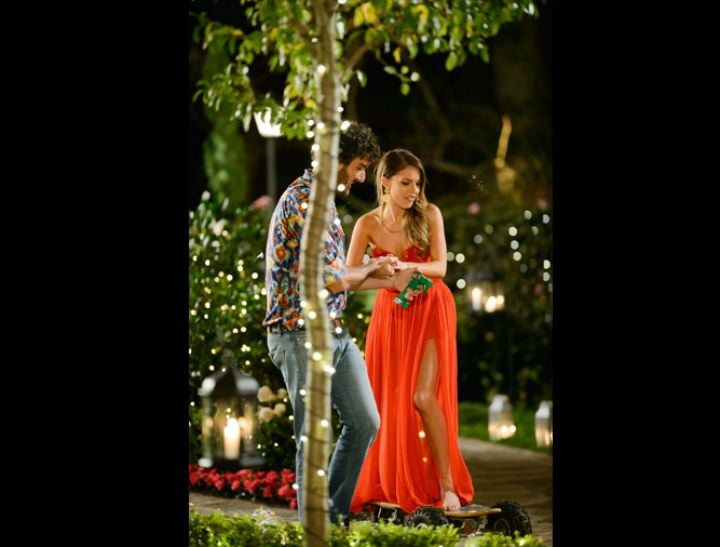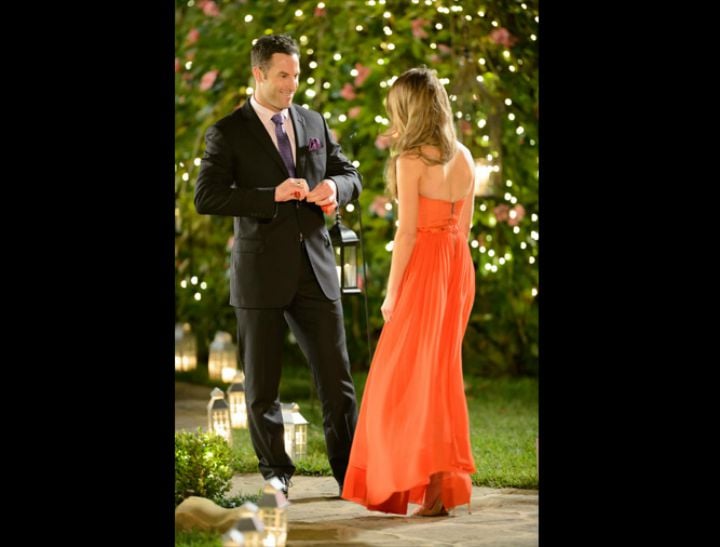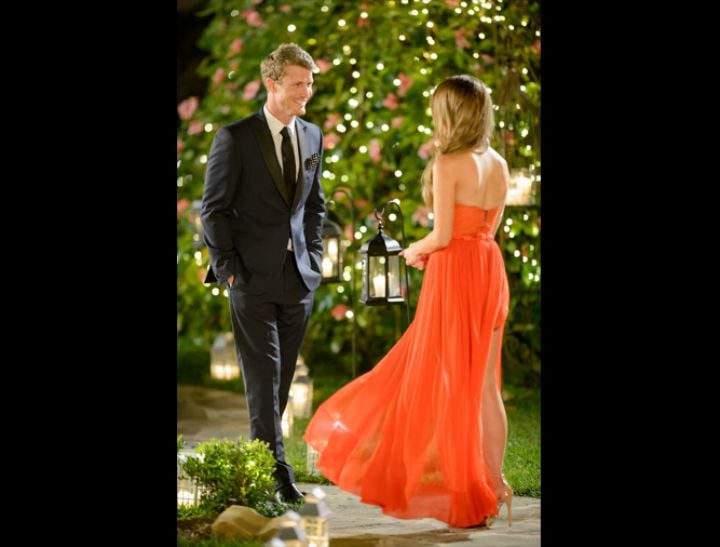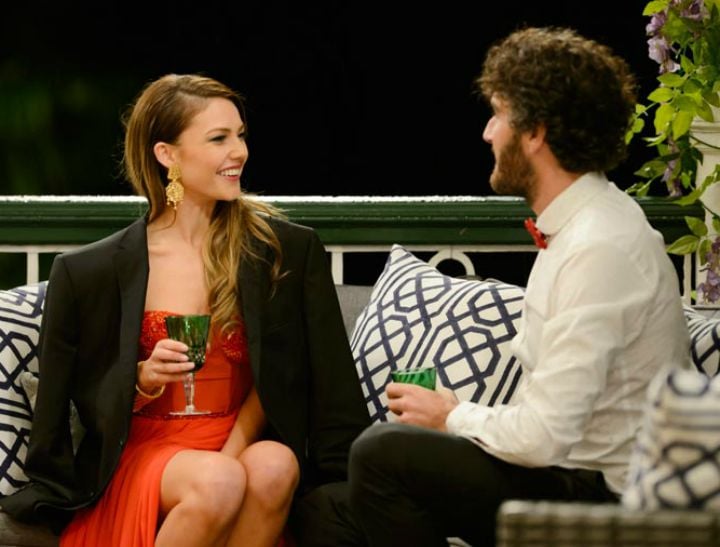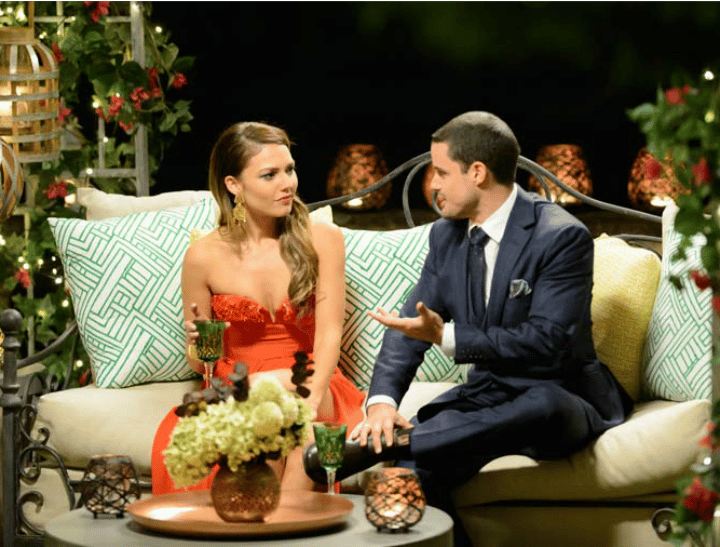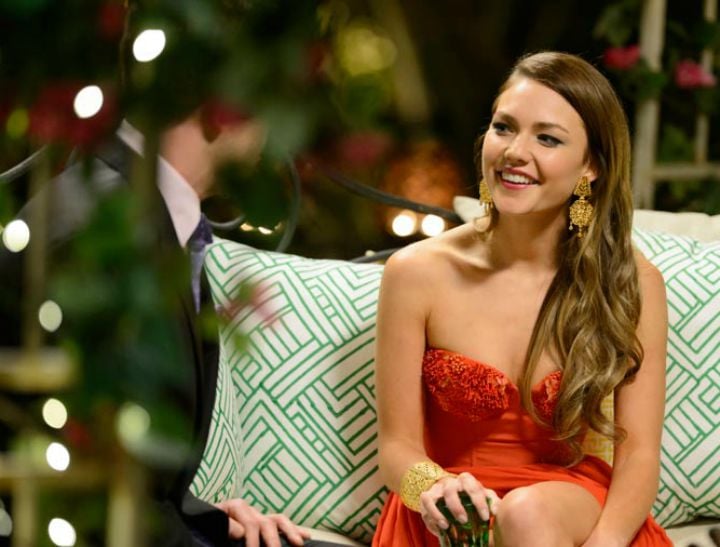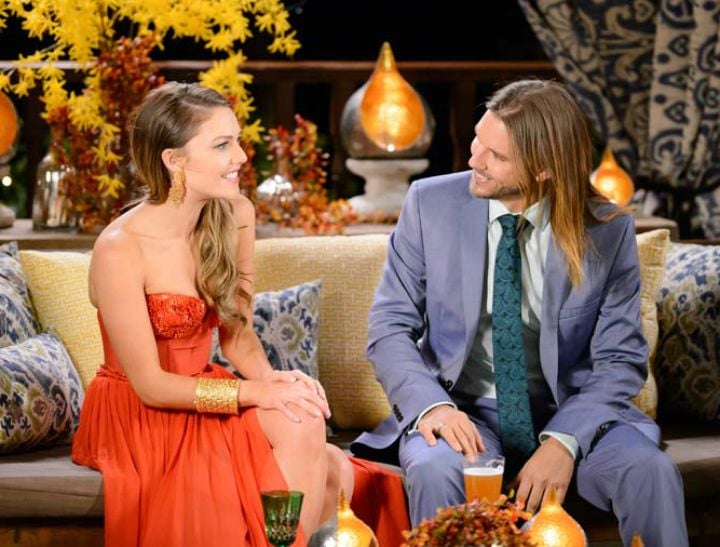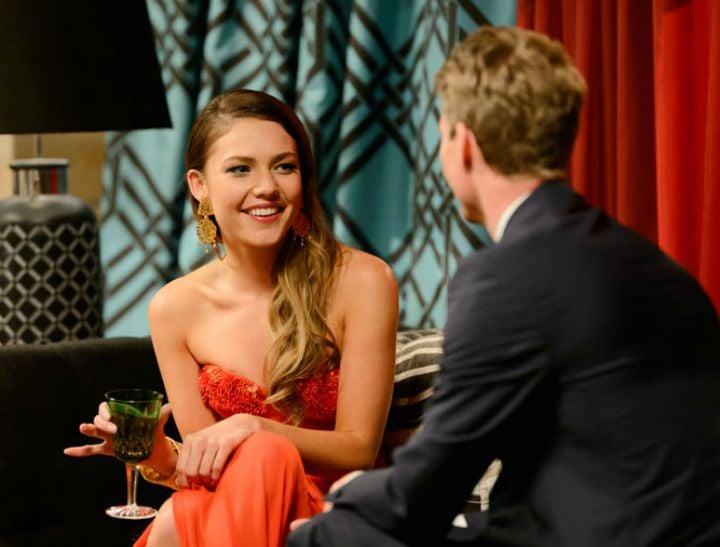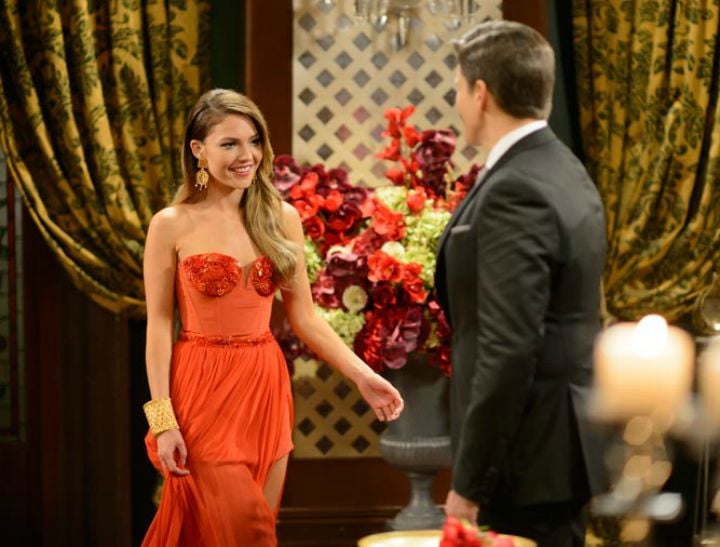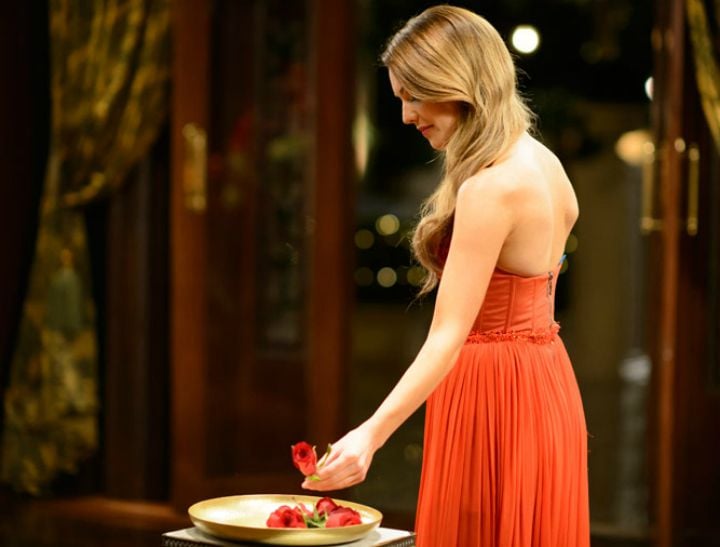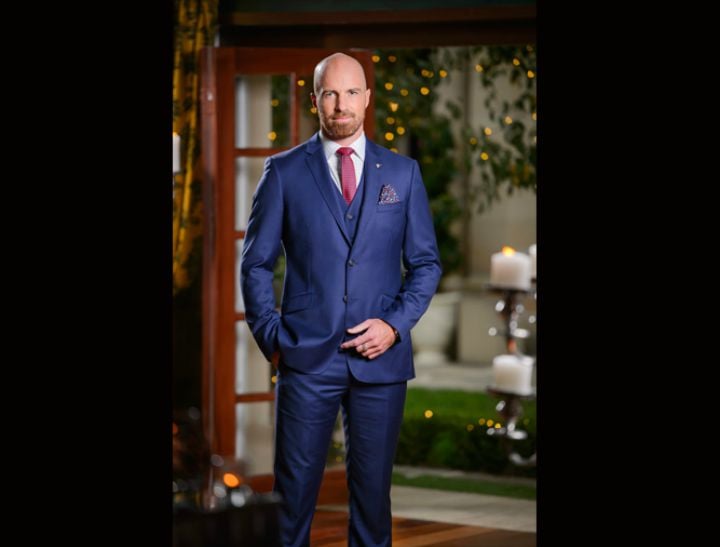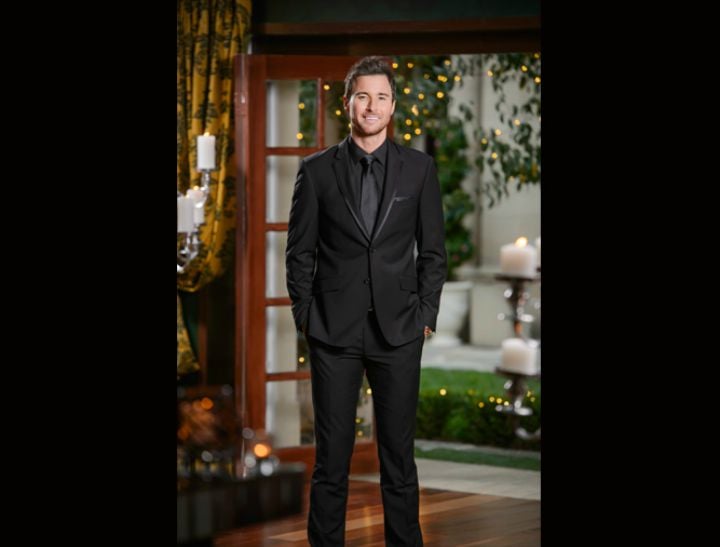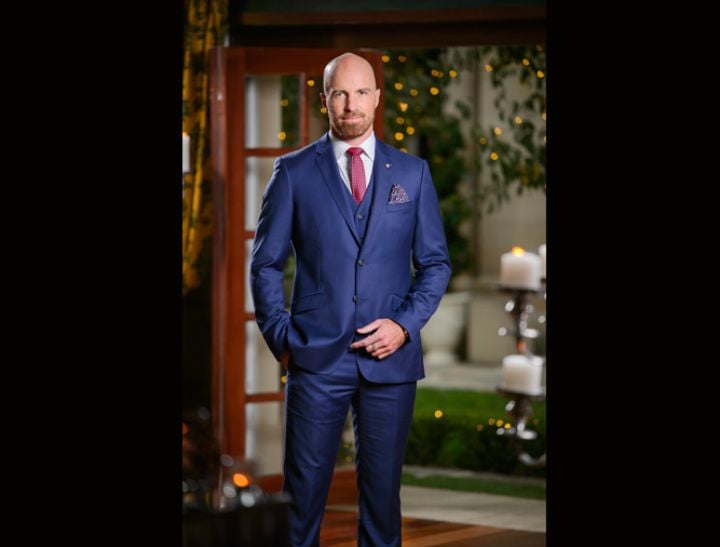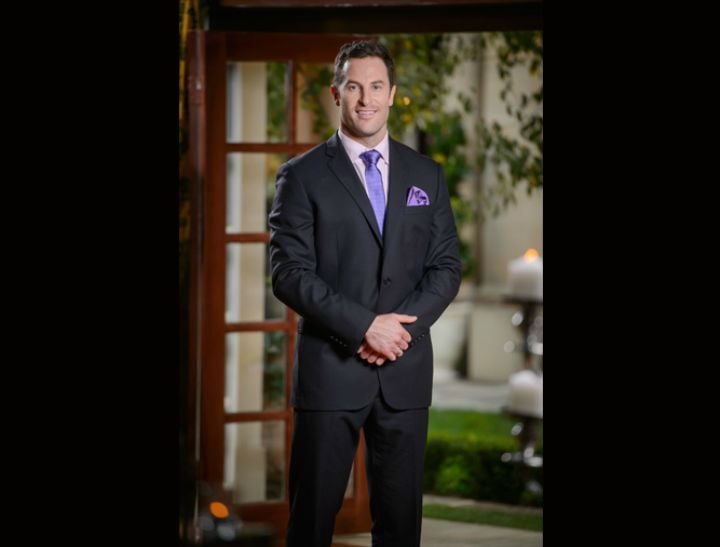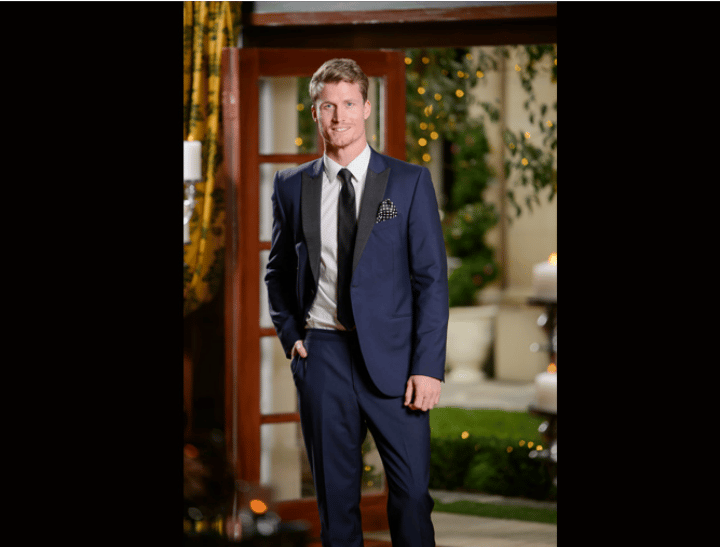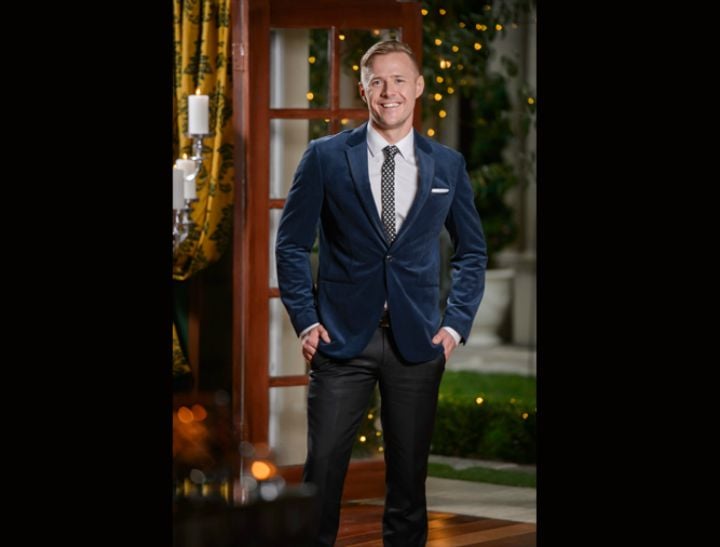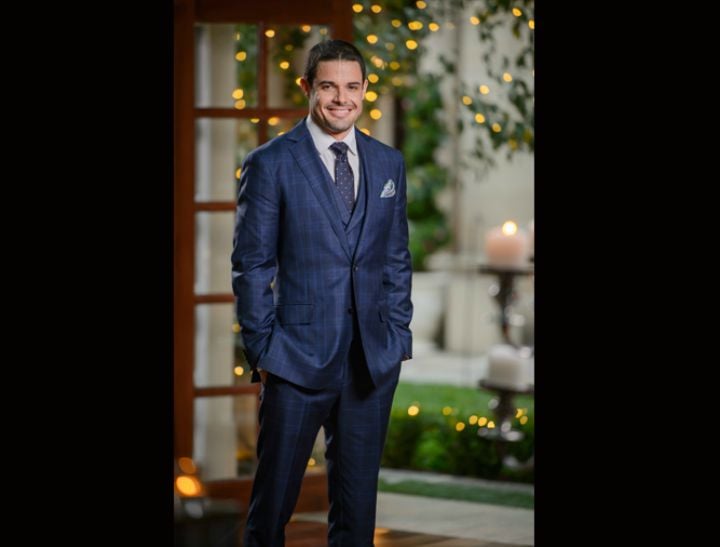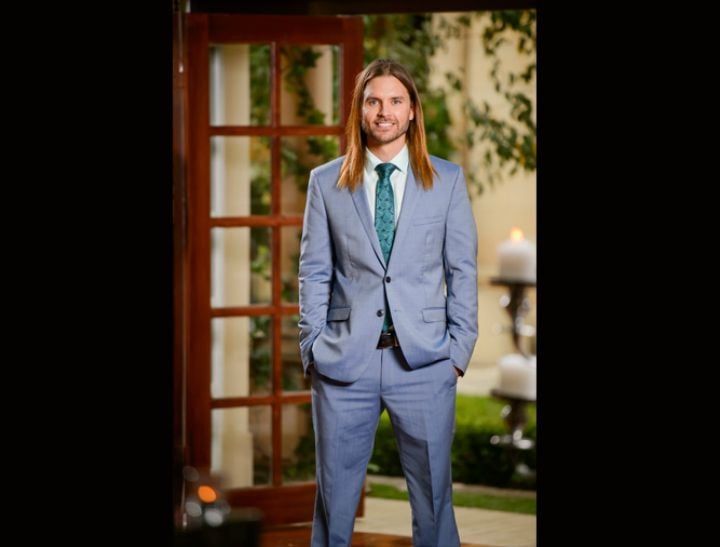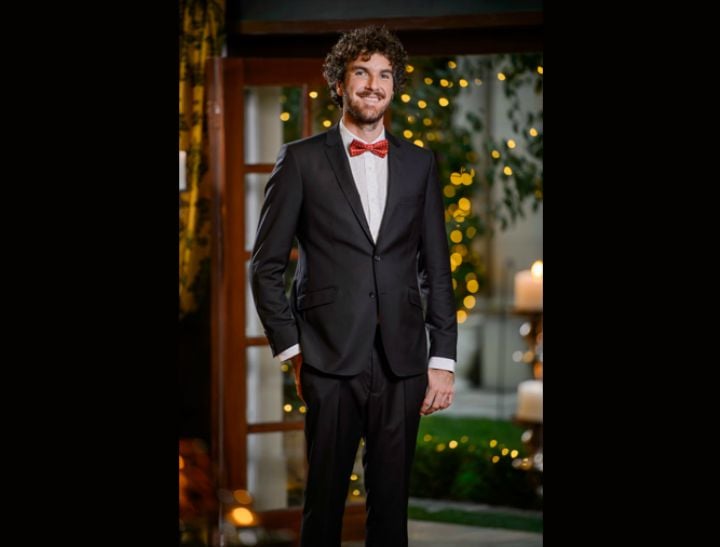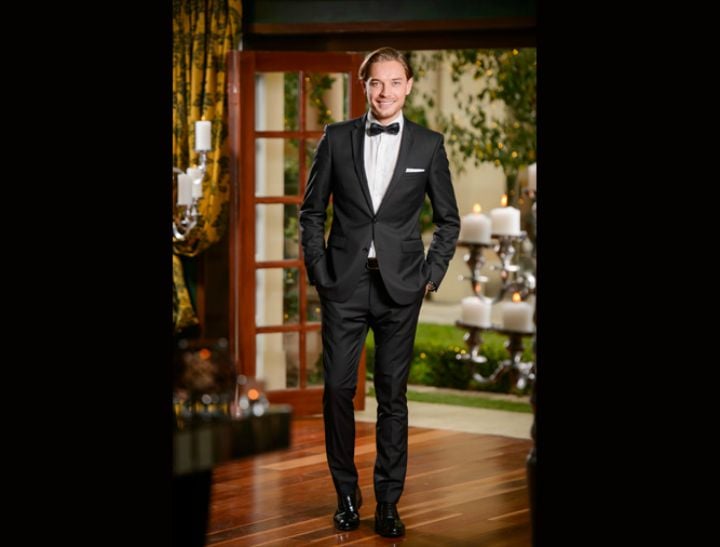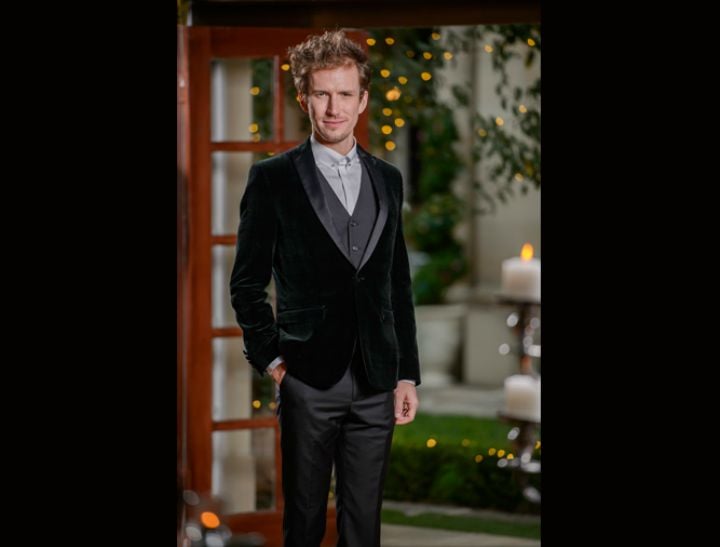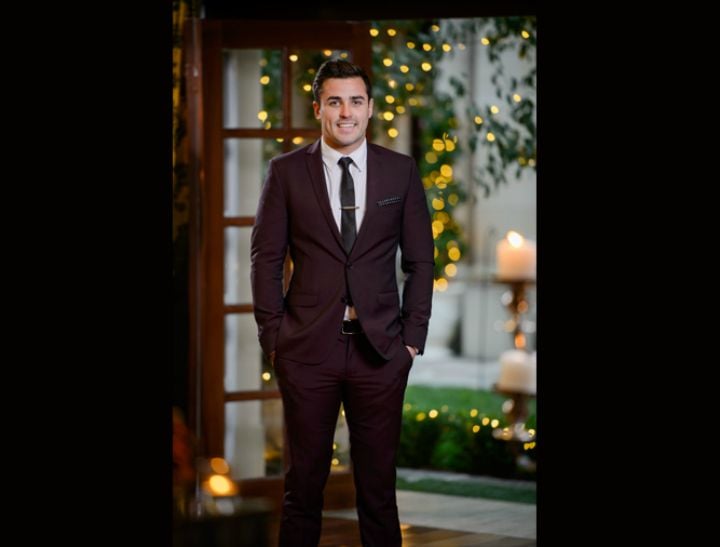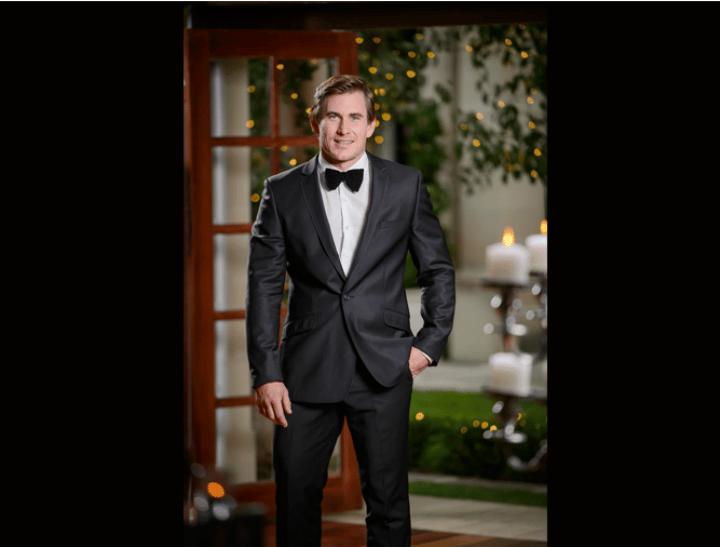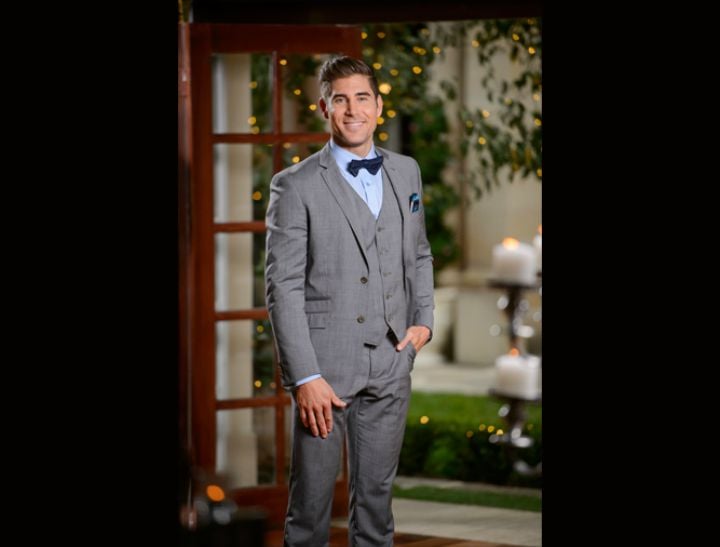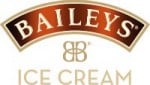 Take your night out, in, with the all-new Baileys Ice Cream, a decadent new way to enjoy the taste of Baileys Original Irish Cream liqueur.
Available in Original, Chocolate and Burnt Toffee, Baileys is transformed into a sumptuous range of ice cream – the perfect excuse for a night in.
Crafted for your enjoyment with fresh ingredients to create a luxurious and velvety texture, these new Baileys Ice Cream products offer indulgence with every spoonful. Eaten alone as a heavenly treat or used to create tantalising desserts, the new Baileys Ice Cream range is an after dinner show stopper.