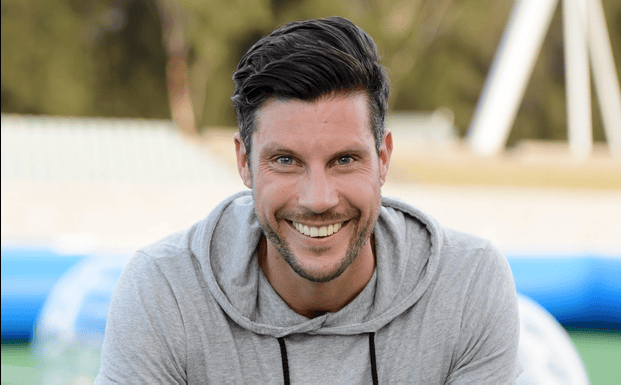 Missed last episode's recap? Get on that. Read it here. 
Oh my. Well this all very serious. We open on Bachie Wood doing some very serious beach thinking on a very serious beach followed by a very serious shower. All set to very serious music. I mean, he has to give up his sweet-as polygamous heaven this week. It's a time for grief.
No mucking about tonight – each girl must immediately begin to fight for the man who has kindly whittled her down from 21 to 3.
PARMIGIANA'S LAST CHANCE TO PROVE HER WORTHINESS:
Okay. Get fucked. Last year the final three went to South Africa. This year, Parmigiana gets to go to 'Sydney in style'. And by 'Sydney' and 'style', Bachie Wood means driving around the place they already are in a fancy car. That's it. #BudgetBachie. And it's not even a NISSAN car, so how great could it be tbh?
Wow. Okay. So this date is literally just them driving around in a car. And unless that car is driving to the airport to put them on a plane that is flying to a god-damned exotic location, I HAVE OFFICIALLY LOST ALL HOPE FOR YOU CHANNEL TEN. GET ME QUEEN SANDRA SULLY ON THE PHONE IMMEDIATELY SHE NEEDS TO KNOW THAT SOMETHING MAJOR HAS GONE WRONG HERE. Or maybe it's Queen Sully who cut the budget, as a stealth way of trying to get a show based around a Polygamist Girl Prison OFF HER DAMN NETWORK. #FeministQueenSullyOfMyDreams
Yep. Bachie Wood does not drive them to the airport. They drive to an apartment filled with Magic Sex Couches. He then tells her that they're going to the ballet and dictates what he would like her to wear which is definitely not icky at all.
They go to the ballet and there's nobody else but them in the audience and blah blah blah it doesn't matter how many times you say 'unbelievable' and 'special' YOU ARE NOT IN AN EXOTIC LOCATION SO IT MEANS NOTHING TO ME. And by the way, the ballet dancers did one dance, which obviously means the producers couldn't even afford to pay them to perform a WHOLE DAMN SHOW. #BudgetBachie
Yawn. Since there's no cash to splash, Bachie Wood takes Parmigiana back to the Magic Sex Couch apartment where they…. sit on a Magic Sex Couch:
Parmigiana reminds him, AGAIN, that she has a daughter, which Bachie Wood still seems to struggle to understand means that she has an actual human daughter:
A perplexed Bachie Wood talks to the camera in a private moment about how he thinks Parmigiana might have a daughter, and he thinks that her having a daughter might be like, a big deal or something. Wait, what does Parmigiana have again?