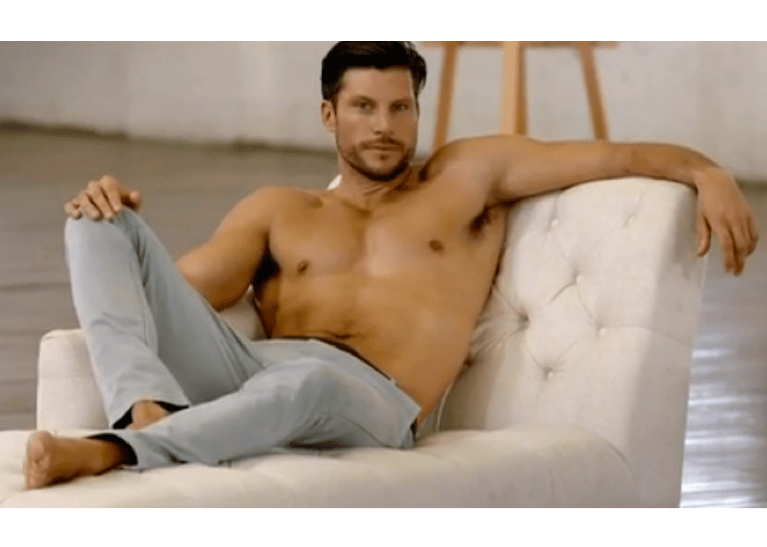 Missed last episode's recap? Get on that. Read it here.
Okay I think it's time we talk about how every time Bachie Wood is having a private chat to camera it sounds like he's reading everything off cue cards that he doesn't quite understand. It's glorious, and tonight's opening scene where he talks about love and feelings in a way that he could never have come up with himself is the best so far. Plus, they helpfully cut it with footage of him doing some serious kayak thinking. Heaven: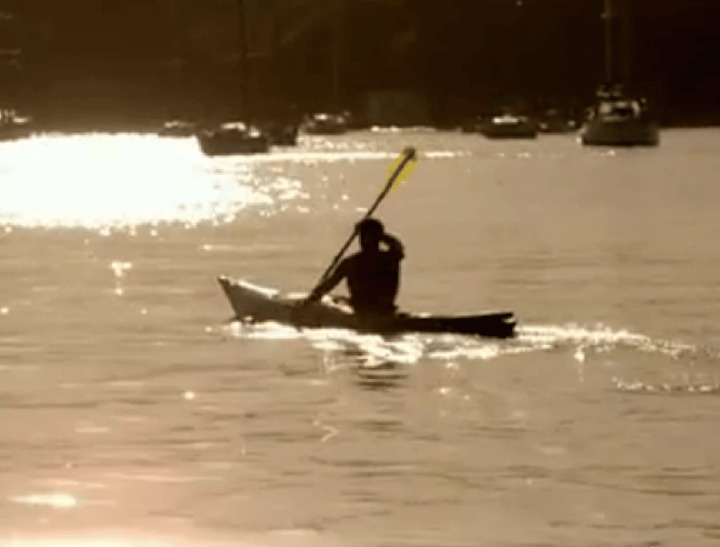 Bachie Wood's reading quota for the day filled, we cut to the Girl Prison, where Nina is still mad about the Intruders infiltrating their borders. She literally seems like she's going to start some kind of vigilante militia to make sure they stay in their rightful place, but then the group date card arrives and she gets distracted. FOR NOW.
Group date time!
I knew it felt like something was missing last night, and then I realised:
NISSAN. Tonight NISSAN would like you NISSAN to know that NISSAN cars have very fancy skylights that are really user-friendly.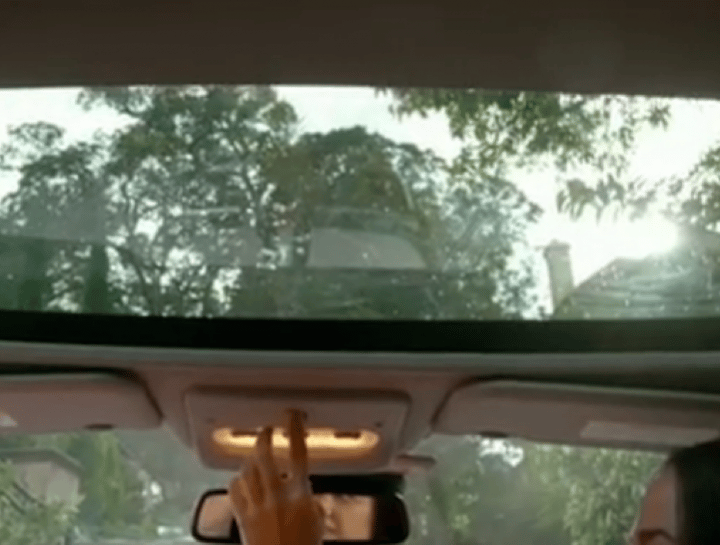 See you next week, NISSAN!
So this group date is all about 'culture', which Bachie Wood, bless his heart, refers to as "COLCHA" which I freaking love. He says he likes doing things that involve COLCHA in the way that bogans think going to an Andre Rieu concert is getting a bit of COLCHA.
Today's COLCHA involves Bachie Wood taking his shirt off while the girls paint and sculpt him. It is very COLCHA, you guys. I mean, look at all that COLCHA: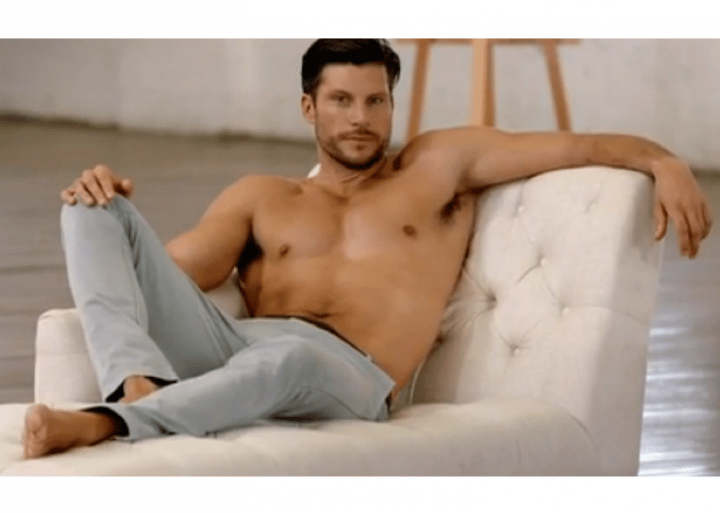 Laughing/laughing/painting/sculpting/lots of shots of muscles/actually let's just keep showing shots of Bachie muscles so nobody notices how cheap this date is.
Okay literally nothing is happening on this date. I think the producers were hoping we wouldn't notice because of the muscles on the pleather couch situation, but seriously: NOTHING IS HAPPENING.
Here is a buzzkill of a conversation that is meant to be entertaining to us:
"I think for me the standout features that we need to convey in our art today are Sam's eyes. Any other key elements you'd like to artistically highlight?"
Wow. There is literally such little drama in this episode that they're even trying to pull together a whole thing about Intruder Rachel not being happy that she was slightly to the side of Bachie Wood while drawing him. SLIGHTLY TO THE SIDE? Gripping stuff.
*tumbleweed/Rosie crying/brain shutting down/tumbleweed*
Parmigiana wins at COLCHA by doing art that Bachie Wood decided was the best art. Here's her winning entry: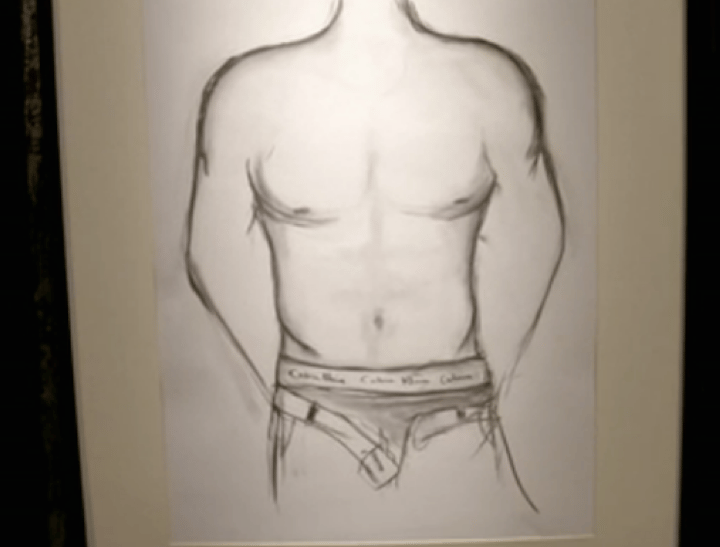 Not bad. Personally, I think it's an absolute travesty that this masterpiece didn't take the top prize: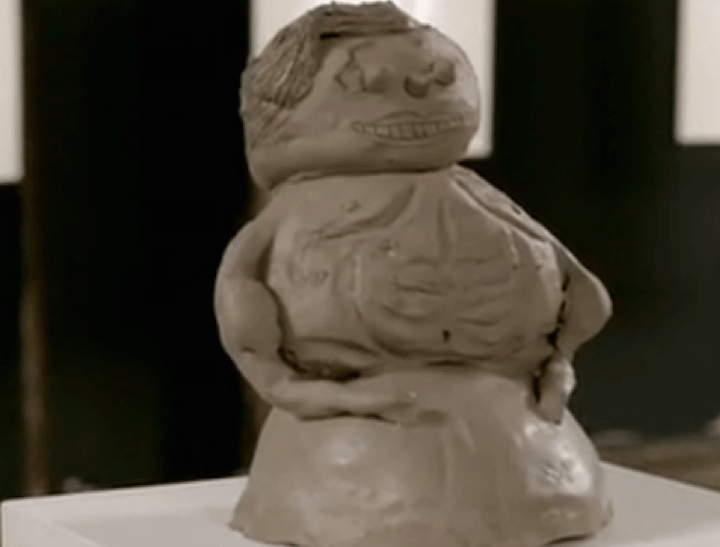 Parmigiana gets some precious alone time with Bachie Wood because she did the best art of Bachie Wood. Bachie says she clearly really 'knows' him because of how well she did the shading around his muscles. So, she basically really knows him because she stared intently at his half-naked body for half an hour. So, she basically really knows him the way you 'know' people you see in porn. #ROMANCE
But just before they head upstairs to talk about how much they 'know' each other, Intruder Rachel pulls Bachie Wood aside for a glorious chat in which she literally can't remember one detail about her life. Here's the conversation:
Bachie Wood: "So, tell me about yourself."
Intruder Rachel: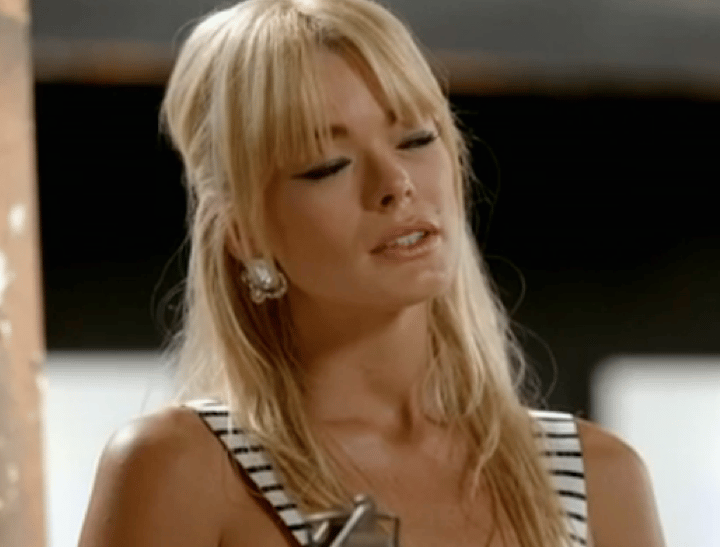 Bachie Wood appears to be in physical pain. He escapes, and takes Parmigiana upstairs to where the Magic Sex Couch is obviously waiting: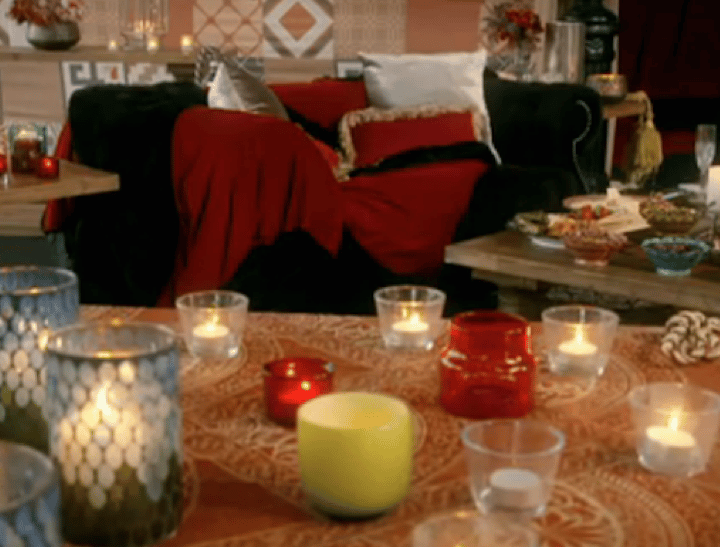 Ohhh, except this isn't a Magic Sex Couch conversation, this is a 'I fell in love with Lana yesterday and would like to offer her my peen forever so now I'm hinting as hard as a I can that we will never work out' conversation.
He's all, "I know that I've been obsessed with you, but like, don't you live in Perth with a daughter called Chicken? And also LANA I WANT LANA SHE SPEAKS SPANISH AND KNOWS COLCHA THINGS AND I BET HER VAGINA IS FLUENT IN FRENCH."
He tries to look very concerned about whether they have a future together or not, but it all backfires when Parmigiana tells her family and friends how little she loves them on national TV and immediately says she'd leave everything and move to Melbourne to be with him.
More feelings/emotions/talking etc. She leans in for a kiss, which he rejects, even though just weeks ago he basically creamed himself just from looking at her. Lana is all powerful.
Cut to the next morning at the Girl Prison, and Nina is still mad about those awful queue-jumping Intruders taking the opportunities that rightfully belong to her as a Native Original. She looks just about ready to go full Donald Trump on everyone and build a giant wall that keeps all Intruders the fuck out. Also, she wants the single date, and if she doesn't get it, Nina is pretty much going to pick up the girl closest to her and eat her face.
Nina doesn't get the single date. She has officially been clit-blocked. She has now been date-lapped by every girl in the house except Random Rachel, who's only there to make captivating Disney villain faces.
HE IS JUST NOT THAT INTO YOU NINA. YOU HAVE OFFICIALLY BEEN CLIT-BLOCKED. Move on, babe.
SINGLE DATE TIME!
Bachie Wood gives Sarah some earrings and I wish I knew where they were from but it's not really clear.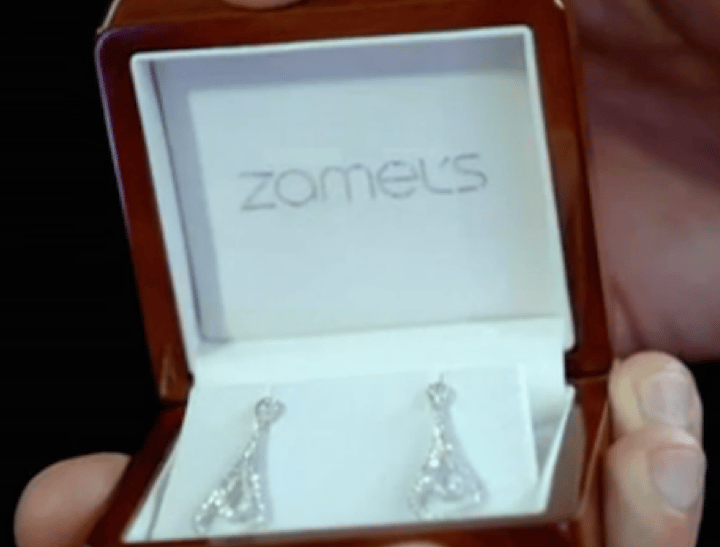 WHY WON'T THEY JUST TELL US WHERE THE EARRINGS ARE FROM?
Annnnd I think the producers have officially given up this season. It's another cheap date where they just go to a room that has a Magic Sex Couch and some cheese plonked on a board. He might as well just meet them in a Maccas carpark and ask if they wanna make-out in his car.
Talking/talking/feelings/emotions talking etc etc etc. Bachie Wood starts doing the same thing he did with Parmigiana, by pointing out all the reasons he and Sarah won't work. He mentions their age difference and the fact she still lives at home with mummy and daddy and then he brings out an opera singer because COLCHA reminds him of his one true love Lana.
This is his 'I can't believe I liked you last week now that I love a girl who can talk to my peen in Spanish' face: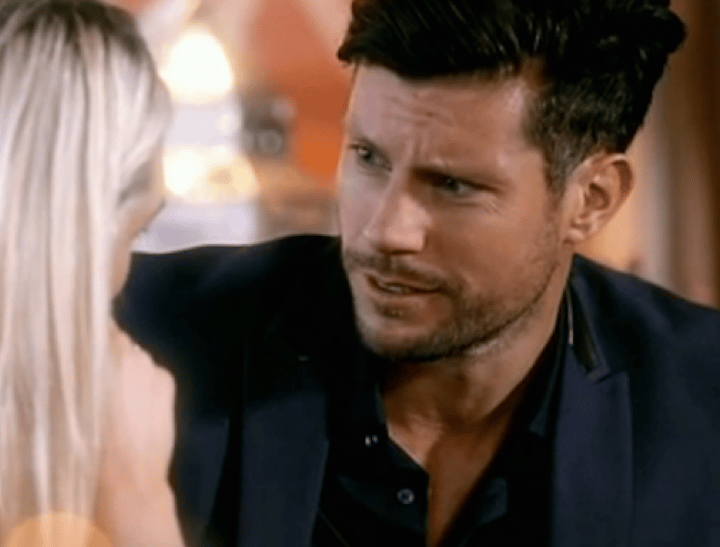 Feelings feelings emotions etc. They kiss, he gives her a rose and then goes home to dream about Lana's… Spanish skills.
COCKTAIL PARTY TIME!
Sarah walks in with her mystery-brand earrings, and all the girls squeal with absolute delight that their shard boyfriend gave her such a lovely gift: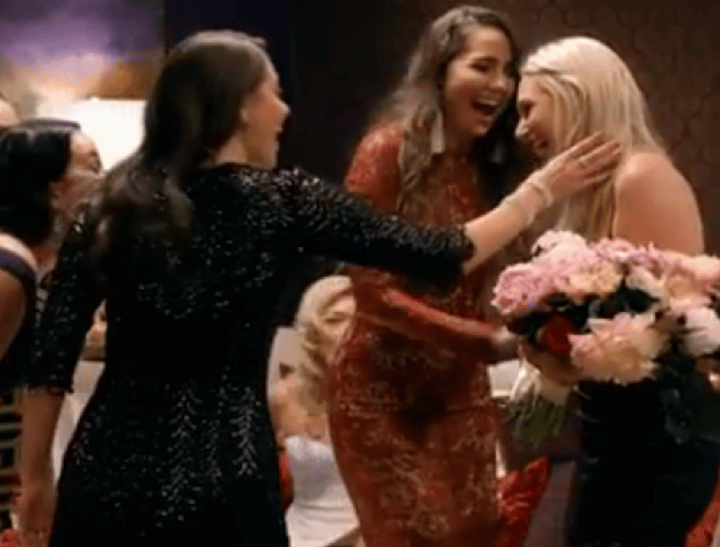 Ew. The transition to Sister Wives is officially complete.
Since this is an episode in which nothing is happening, this is also a Cocktail Party in which nothing is happening. Intruder Rachel provides the class, by basically calling Nina a fat troll who doesn't deserve Bachie Wood because she's not a size 6 and dares to eat junk food (GASP!) and now I just can't wait for her to go because she is pretty fucking nasty to be honest. She follows that gem of a conversation by asking Bachie Wood what qualities he looks for in a woman, and the only quality she respects or remembers is 'beauty'. Ugh. She is actually kind of the worst and we all know she's going so please can we just head to the rose ceremony and get this over and done with.
ROSE CEREMONY TIME.
I just want Oshie's Hair to walk in, point at Rachel and say, "Yeah soz, it's obviously you."
That's basically what happens.
This is clearly the Rose Ceremony that was meant to take place last night but didn't because they needed a SURPRISE TWIST ending.
Rachel is booted, and as expected, her captivating face is HEAVEN: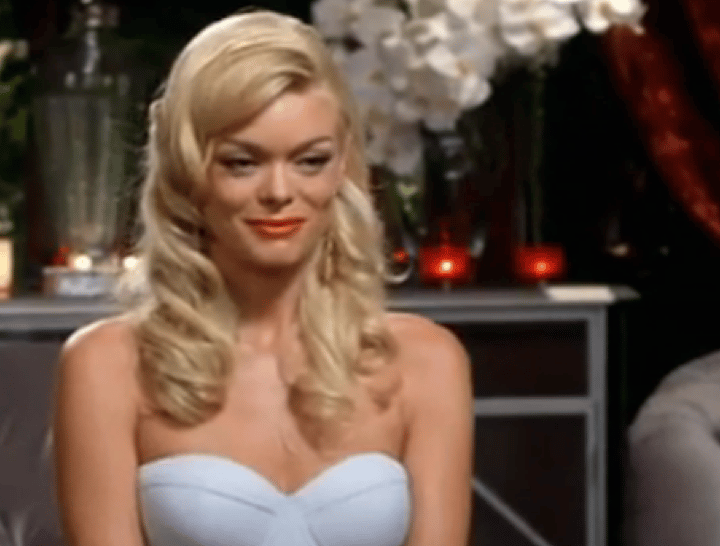 She says something about being shocked that she was expected to compete for a man, once again confirming that she probably just accidentally wandered onto the set while chasing something shiny.
SOME ACTUAL DAMN DRAMAAA HAD BETTER GO DOWN NEXT WEEK.
You should follow Rosie Waterland on Facebook right here. Also, she's written her first book (which she thinks is quite humorous) and it's coming out soon. Pre-order it by clicking RIGHT HERE. 
Missed a recap? Catch up here.