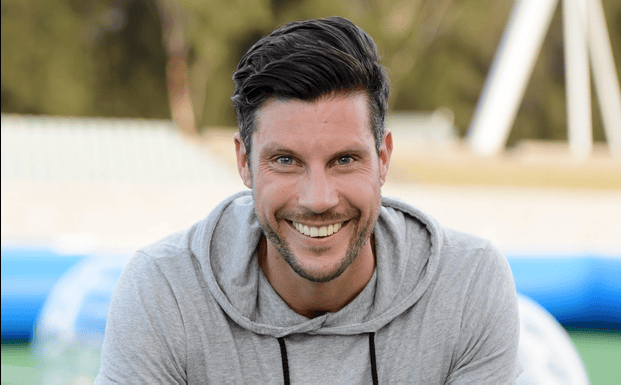 Missed last episode's recap? Get on that. Read it here.
We open on the girls in the Girl Prison this week, and there's some very serious and ominous-sounding music playing in the background, so we know that this is going to be an episode with SAH MUCH DRAMAAA. Seriously though, it had better be. I'm getting sick of this 'building up to a BIG THING which actually not even close to being a thing' game they've been playing with us this year. CAST SOME TABLE-FLIPPERS, FOR FUCK'S SAKE.
Oshie's Hair arrives with the single date card, which goes to Bec, which means she's definitely going home because the ads all week have been saying that the girl who goes on the single date tonight gets sent home. So she's basically heading into a single DATE OF DOOM. At least she'll look pretty and make her parents real proud though, right?
Single date time!
YES OMG YES FINALLY THANK OPRAH A HELICOPTER!
Queen of Channel Ten Sandra Sully must have finally loosened the budget strings, so Bachie Wood can do some of his essential travel via air. I know a lot has been invested in upgrading Oshie's hairspray machine this year, but there has been a serious fucking lack of unnecessarily expensive glamour travel this year, and I've not been impressed. This helicopter ride is but a small step on the way to redemption. And they had damn well better travel home on the Queen Mary.
Ugh. They go to an indoor skydiving place and there's much "Oh how fun! Look at the fun we're having! Oh I'm upside down this is so fun! etc etc etc blah blah blah.
Cut back to the Girl Prison, and villainous music is played as we focus on Emily because the producers are reeeeally desperate for us to understand that she has been cast as this season's NASTY VILLAIN BITCH and we should treat her as such. She doesn't do herself any favours by constantly acting nasty, but the music certainly plays an integral role. She says something bitchy about Nina, which is all the time the producers need to remind us that she is the NASTY VILLAIN, so we cut back to the single date with Bec.
Bachie Wood takes Bec to today's magic sex couch to talk about feelings. It should be noted that Bec has had a completely unexplained mid-date outfit change, keeping up with this date's trend of SPLASHING THE CASH MONEY AROUND.
Bec is so inept at human interaction that she's brought prompt cards with questions on them to try and make a completely natural conversation happen. Bachie Wood answers the first question by launching into a speech about how he's just not that into her.
He keeps hoping she'll get the hint. She doesn't. She just wants to keep playing her 'This is how you conversate' card game. WHERE IS OSHIE WHEN YOU NEED HIM TO BREAK UP WITH ONE OF YOUR GIRLFRIENDS? Arrrggghhh this so painful.