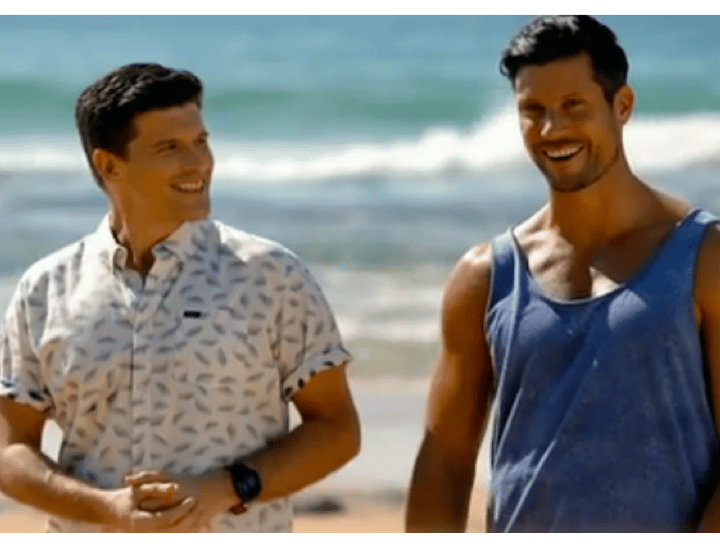 Missed last episode's recap? Get on that. Read it here.
Alright people, episode 4. LET'S DO THIS.
Oh how Laid Back and Cool. We open on Totally Laid Back Cool Girl Heather sitting in the sunshine and sketching in a hipster notebook. I bet she's drawing sneaky peens to show Bachie Wood that she can just 'hang' and be 'fun' etc etc etc. Ahhh, I see. She's planning her date. For those not up to speed – Totally Laid Back Cool Girl Heather was deemed worthy of the WHITE ROSE back in the first episode, which means she now has permission to take Bachie Wood on a date of her choosing (#girlpower yay!).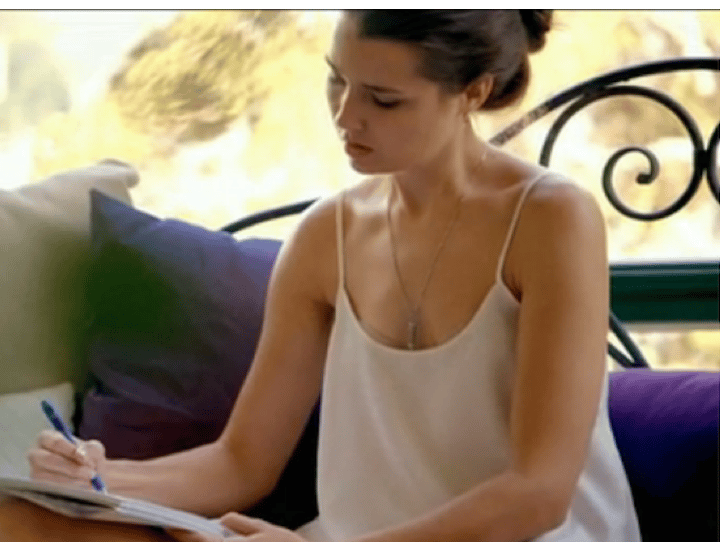 I'm kind of hoping that she just plans a wedding date and locks this whole thing down today. That, or locks him in a secret sex den where she can manufacture Bachie Wood Pube Loofahs for eternity.
She 'sneaks' off to find her man, and Oshie's hair comes in to break the news to the other ladies.
HOLD. THE FUCK. UP.
Looks like Oshie was feeling some serious emotions last night. Some serious hair jealousy emotions. It must be making him uncomfortable that Bachie Wood is a legit competitor in the glorious locks department, so today he isn't taking any chances. He just turned up in the most brilliant Oshie shirt I've ever seen: