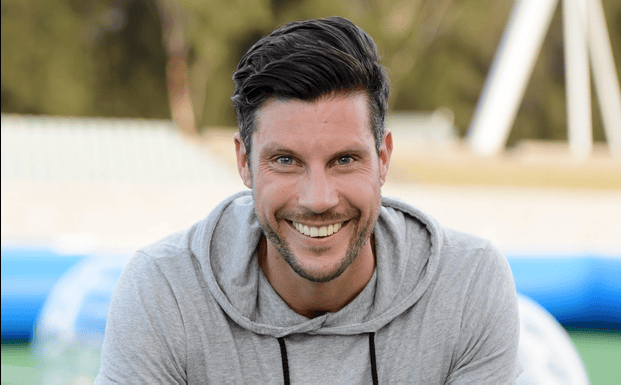 Introducing Mamamia Live – a frank conversation between two of Australia's most outspoken women

Mia talks to Rosie about her best-selling new memoir The Anti Cool Girl and of course, The Bachelor. It will be as raw and moving as it is hilarious and you can meet Rosie in person afterwards as she signs copies of her book (which will also be available to buy if you haven't got one yet!).

Catch them at the Intercontinental Sydney Double Bay on Monday 14th September at 6pm. Grab your tickets here.
Missed last episode's recap? Get on that. Read it here.
We open on the girls just casually hanging out being casual at the Girl Prison. You can tell by the ominous music that the producers are going to try really hard to make it seem like there's SAH MUCH DRAMAAA between the Originals and the Intruders. Unfortunately for them, the only one who seems really bothered by the new girls (Heather 2.0 and Rachel) is Ebru, which is odd since she's only ever said about 7 words to Bachie Wood in group settings. She insists they have a 'special connection' and the Intruders are like, totally ruining it or whatever. Oh, Ebs. Well, at least the producers have someone bitchy to focus on tonight.
Oshie turns up with – GASP! – not one, but two date cards, and the amount of emphasis put on this MASSIVE TWIST tells us that this is going to be one of those episodes where nothing is happening, while the clever editing and music tries to convince us that something is actually happening. Allow me to do my part: SHUT THE FRONT DOOR AND CALL ME OPRAH! Two date cards! TWO? This show is just a mile a minute, a rollercoaster of confusing emotions! Two minutes in and something exciting has happened! etc etc etc.
Ugh. Here's a pic of Oshie anyway, to pass the time:
The first single date goes to Totally Laid Back Cool Girl Heather, which is very awks since that is TLBCG Heather's second single date, and Ebru hasn't even had one. That's basically the equivalent of being lapped in a race. YOU HAVE BEEN DATE-LAPPED EBRU YOU AINT GONNA WIN THIS THING GIVE UP NOWWWW. Seriously though, why is she still there? Oh well – she says she's happy to be patient and spend her time leading the rebellion against the Intruders who are trying to steal the man who has so far tried to avoid being alone with her. #TRUELOVE
GROUP DATE TIME!
Before we continue, please let's acknowledge tonight's edition of HAIR WARS:
I think Oshie wins this one. And can I please just take a moment to say, I heard all of you LOUD AND FUCKING CLEAR last night when you expressed your shock and disappointment that I didn't comment on this situation:
Yes, I will admit, that was a rare slip up on my part. Now let's never speak of this again.
Oshie gives a ridiculously long and detailed explanation about the history of anthropology in order to explain the 'meaning' behind today's group date. What he's really saying is, "Soz – this is totes going to be another budget date, but if I give it a complex theme about love or whatever it makes it seem really legit. Now haul arse to the bus stop because we couldn't afford transpo."