First, Hillary Clinton delivered some of the best smackdowns we've ever heard during the first US Presidential debate.
Now, actress and comedian Rosie O'Donnell has taken on Donald Trump (again) and reminded us why the business mogul should never be President.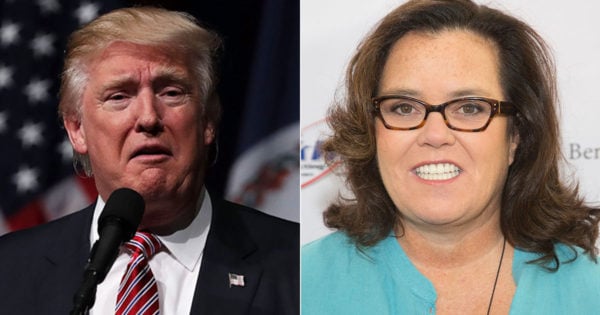 While the 54-year-old proclaimed she wouldn't be watching the debate, when she heard that Donald Trump had once again brought up their long-running feud, she couldn't help but respond.
"The five mins orange anus can't seem to get over --- tell the truth - shame the donald," Rosie wrote on Twitter after the debate, including Hillary Clinton's hashtag, "#ImWithHer".
O'Donnell reminded her followers why Trump has such a vendetta against her, posting a video to a segment on The View where she sarcastically labelled Donald the "moral compass" for twenty-year-olds.