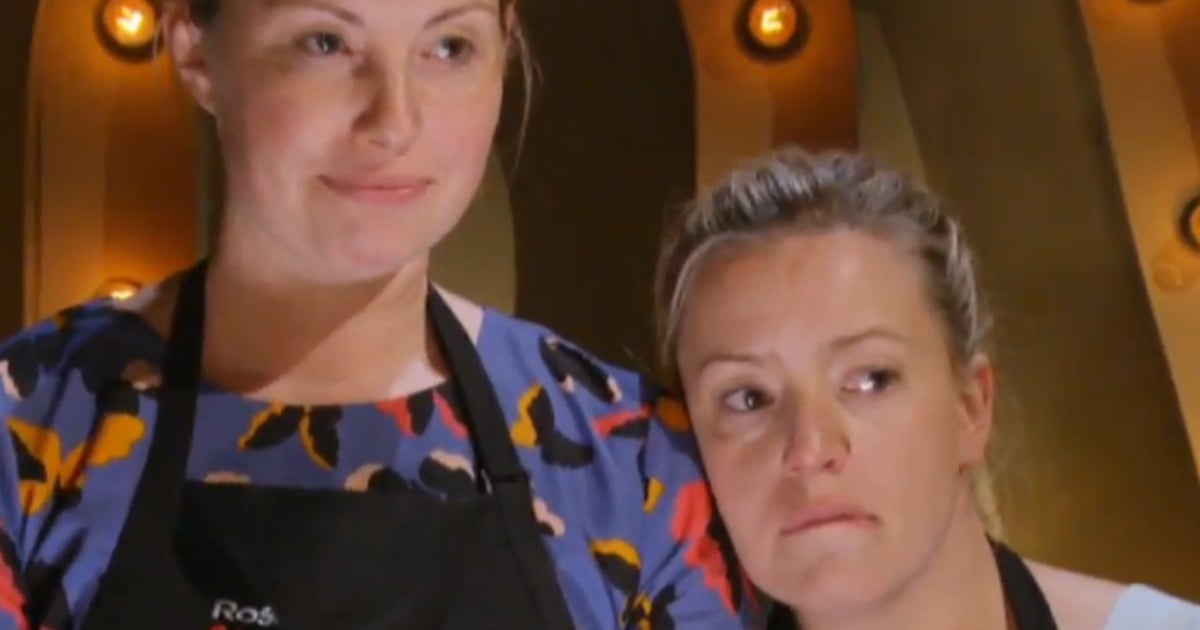 A camera crew in your kitchen.
Two celebrity judges in your living room.
Thousands of viewers watching you from their living rooms.
And you, a non-professional chef, sweatin' and bakin' and racin' against the clock to whip up something fancier than instant macaroni in your non-professional kitchen for guests who are waiting to rip you to shreds.
Stressful, right?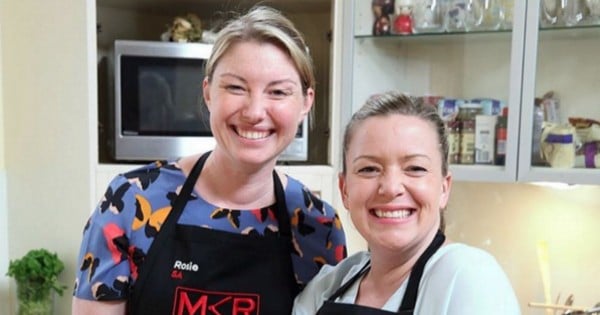 My Kitchen Rules little rays of sunshine Rosie and Paige showed us in last night's episode just how stressful the show can when they had a meltdown of the non-cheese variety.
On the latest episode of The Binge Rosie spoke to a former MKR contestant who spilled A LOT:
In true prime-time fashion, a slight stumble grew into a full force collision when their lamb backstrap with pickled beetroot entree was followed by a TWO-HOUR WAIT and then a main course… which was, um, a pie. And apparently, not a very good pie.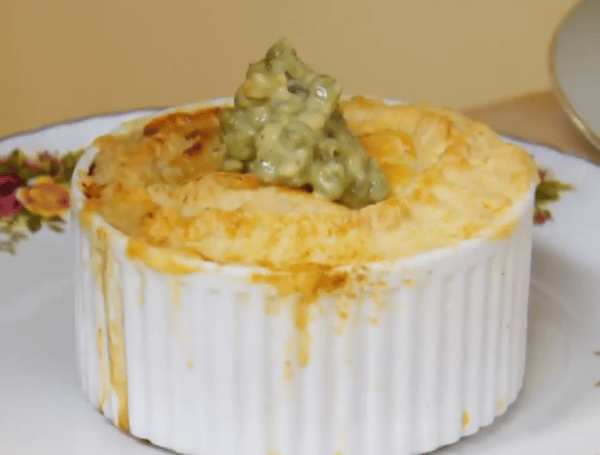 This was the pie, FYI.
The pie that made the judges ask why.
Two hours had ticked by?
Which then made the girls cry,
And the contestants sigh,
As they refused to eat their chicken pie.
Manu was not pleased, saying:
"When the pie was placed in front of me, I was very excited — crispy, crunchy, buttery puff pastry. You've done a great job with it — it really puffed very well.

"Except I felt the filling was a little like baby food because everything's been chopped small. And when I bite into a pie I like to have chunks.

"We waited two hours, basically. And after waiting so long, I was expecting something more — perfection."
Buuurrrnnn.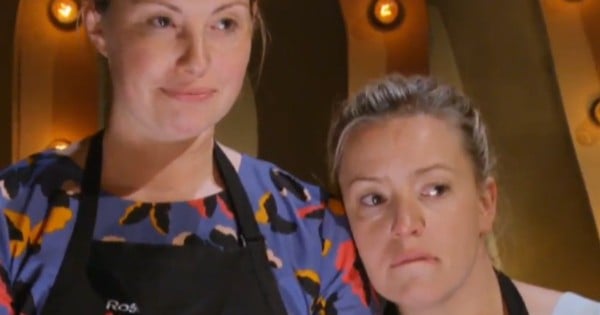 Anyway, after a disappointing response to their hard work, Rosie and Paige did what any of us would have done (far earlier): had a bloody good cry.
ಥ_ಥ
Luckily, their slightly underwhelming meal won't be sending them home, with their final score of 59 keeping them in the competition above Cheryl and Matt.
KEEP GOING GIRLS. WE THOUGHT YOUR PIE LOOKED LOVELY.