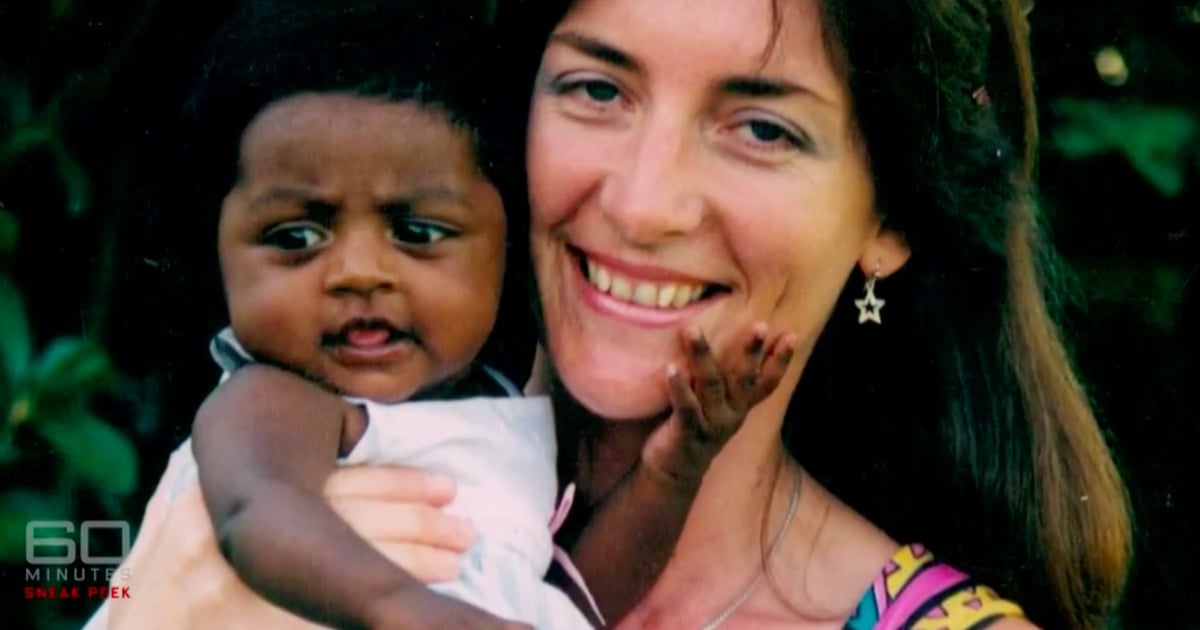 When Bruce and Narelle Priddis adopted a baby girl from Sri Lanka in 1987, they were already having doubts about whether or not it was the right thing to do.
They loved their daughter, Roshani, with all their hearts, but they also knew that the circumstances of her adoption were far from ideal.
Roshani was given up for adoption by a birth mother who couldn't afford to keep her. Poor and unwed, Violet had no choice but to relinquish her baby girl to the Australian couple.
For the first 28 years of her life, the only memory Roshani carried of her Sri Lankan mother were photographs taken on the day of her adoption.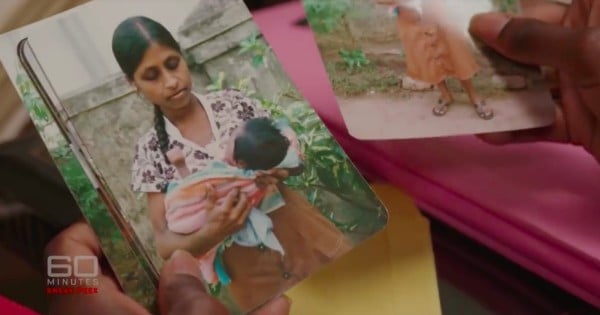 Despite her loving childhood in Australia, Roshani has always knew there was someone missing from her life – and tonight, on 60 Minutes, she was finally reunited with her birth mother.
Although she had always dreamed in abstract about meeting the woman who gave her life, it was only when Roshani's adoptive mother Narelle passed away that Roshani took up the search in earnest.
Narelle died tragically in 2010 after three year battle with cancer – and it was her dying wish that Roshani meet her birth mother.
It's a blessing Roshani will never forget, describing her adoptive mother as "the driving force" behind her desire to reconnect with her birth mother.
"Her interest in this doesn't stop just because she's crossed over," Roshani told 60 Minutes host Allison Langdon.
"She's very much behind this."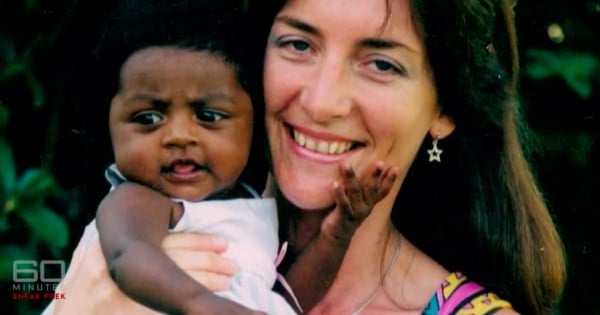 But Roshani quickly discovered that deciding to look for someone and actually finding them are two very different things. She hired a private investigator to speed up the process, but it was years before she found Violet: alive, living in Sri Lanka, and married with two other children.
"It was amazing," says Roshani of the discovery.
"To be honest, it was almost enough to just know that she existed and she was happy and she was healthy and she had a home."
When Roshani's investigators approached Violet, she knew immediately that they were bringing news from her long-lost daughter.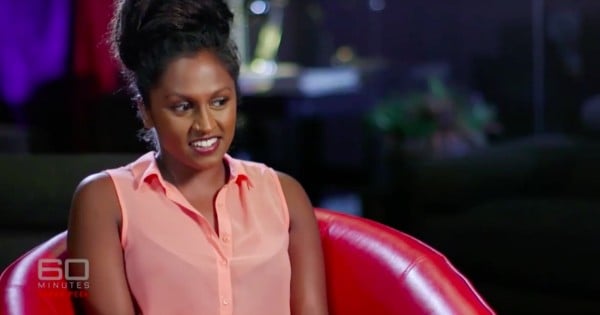 "Apparently she knew straightaway," Roshani told 60 Minutes.
"She was very emotional, but she was really, really happy, and said 'Yes' straightaway."
Roshani travelled to Columbo in Sri Lanka with the team from 60 Minutes. In the van on the way to their chosen meeting place, she was completely overwhelmed.
"It's amazing that I'm going to meet my mother," she said.
"I look at these beautiful women, and I think how I see my mum in them, and I haven't even met her, it's just…yeah, it's overwhelming.
"Being in this van, on this road, so close, it's actually finally starting to hit, like, 'Wow – I'm about to meet my mother.' It's…um… Yeah, it's crazy."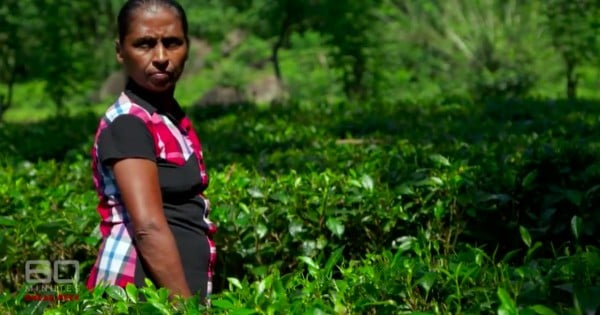 After 28 years apart, Violet and her daughter are finally reunited.
"I feel a great happiness," Violet says of the moment she first laid eyes on her adult daughter.
"Now that I've met her, my fears about what might have happened to her have disappeared."
Roshani, for her part, is almost beside herself with joy.
"That first moment, locking eyes with her and realising that she was standing there was like… It's like time stood still and…oh, it was just so emotional. It's just…oh, was like instant familiarity, 'cause I didn't know what to expect, and then just… It was like, pow, like straightaway."
For Roshani and Violet, with all the time that has passed, there is no time left to be wasted.
"It's just nuts," Roshani says of the emotional experience.
"Oh, I can't believe it. Feels so good. I didn't know how good it was going to feel, and now that we've reconnected,  It's an incredible feeling."