She was 15 and her school was having a Tea Dance. There would be music and pretty dresses and the hallways of the Sacred Heart Convent boarding school in Rhode Island were filled with excited, teenage chatter about the event.
Rosemary Kennedy was probably excited, but she wasn't a part of the chatter. She took her classes separately from everyone else. She was 15 but her reading, writing and mathematics were reported to be at a fourth-grade level. This was why she was kept separate. Not because she couldn't keep up, but because nobody could know she was mentally impaired.
Her father was determined at least one of his sons would become the country's president. In the 1930s, mental illness would be a mark against the family name. How could a Kennedy be president, when the family was being punished by God?
To make sure she appeared "no different at all", Rosemary's older brother John accompanied her to the Tea Dance. It's difficult to be an excited 15-year-old girl when you're being baby sat by your 16-year-old brother.
In reality, God had nothing to do with it.
Rose Marie (known as Rosemary) Kennedy was born to Rose Fitzgerald Kennedy and Joseph Sn. on September 13, 1918. The birth was at her parents' home in Brookline, Massachusetts. But the doctor was late.
The nurse couldn't deliver the baby so she ordered Rose to keep her legs crossed. At times, she placed her hands inside the birth canal, to stop the baby from coming out. Little Rosemary was trapped, with limited oxygen, in her mother's birth canal for at least two hours.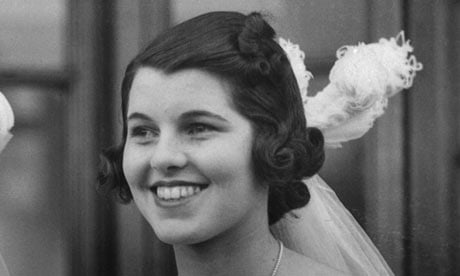 At first, there wasn't much difference. Rosemary looked very similar to her siblings but she was a quieter baby, a little slower, not as active. She was one of nine, the first daughter and third child. Her elder brothers were John F. Kennedy and Joseph Kennedy. Her younger siblings were Kathleen, Eunice, Patricia, Robert, Jean, and Ted.
Soon, it became more obvious. Rosemary couldn't progress from kindergarten. She failed the Binet intelligence test that was mandatory in the State of Massachusetts. She started having seizures and, while her body grew up, her IQ remained somewhere between that of an eight and 12-year-old's.