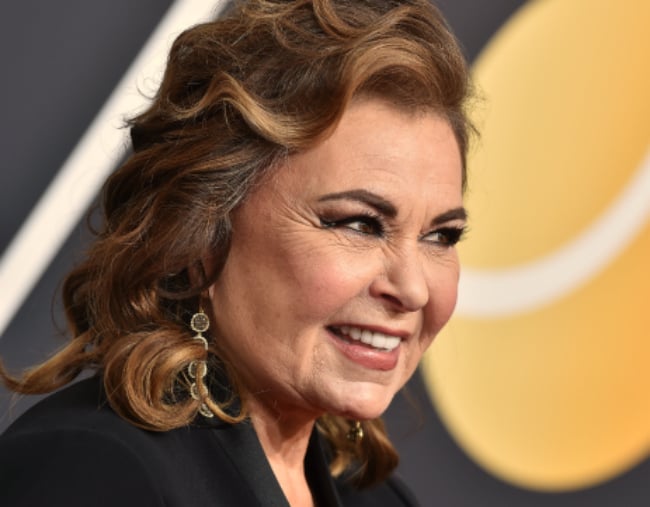 Roseanne Barr is hot again. Her sitcom Roseanne has just been revived after a break of 21 years, and is a massive hit in the US, with the season premiere rating better than any other scripted TV show in years.
Barr is also making headlines for her support of President Trump. In 2018 she told Jimmy Fallon on the Tonight Show that she knew people were mad about it, "but you know, I don't give a f**k".
Love or hate her politics, Barr is a woman who has triumphed against the odds, surviving terrible trauma to reach the heights of fame. Barr grew up in a working-class family in Utah.
At the age of 16, she was walking to school on an icy morning when she was hit by a car. Her skull was cracked and she was dragged 10 metres along the road.
"I died, and I came back changed," she told The Daily Beast. "I did that whole tunnel, white light deal."
After the accident, Barr needed skin grafts and plastic surgery. She couldn't sleep and had memory problems. She also began suffering auditory hallucinations.
Her parents decided she needed to be institutionalised, so they sent her to the Utah State Hospital. She stayed there for eight months. In Barr's words, she "went nuts".
"I probably would have remained 'sane' and never gone off the deep end, off the edge, into the abyss, off my rocker, out of my tree, off my nut, if I would never have been hit by the car," she told People magazine.
When Barr was 17, she fell pregnant. She originally planned to keep the child, but struggled to get by on her own.
"I got on welfare and rented a room for 50 bucks a month," she told People. "I turned on the water, and cockroaches came out of the spigot."
Barr ended up in a home for unwed mothers, then gave up her baby to a couple in Denver, whispering to her that she would see her when she was 18.
Life got better for Barr. She fell for a motel night clerk, Bill Pentland, then married him and had three kids. Working as a cocktail waitress, one of her customers told her about a nearby comedy club, and her career as a stand-up comedian began.
In 1988, she scored her own sitcom, Roseanne.
After the first season, Barr was contacted by the National Enquirer.
"A tabloid called to tell me, 'We found your daughter,''' she later revealed. "I was stunned. They had gotten hold of the birth certificate of the baby girl I bore out of wedlock and gave up for adoption after nine days in Denver when I was 18. I was so pissed off."
The Enquirer had found out where her daughter lived, and had told the teenager that her mother was "someone famous". Barr begged them to stay away.