WHAT IS IT? 
The Showstopper Sequin Maxi Skirt in rose gold, from Society Plus.
WHY DO I NEED IT? 
Um, hello — festive season! Sequins are a must-have for Christmas parties, New Years Eve parties… just parties in general, really.
It's lightweight and perfect for the Aussie summer. This is one of those items where you'll have people asking where it's from every time you wear it. Keep your secrets close…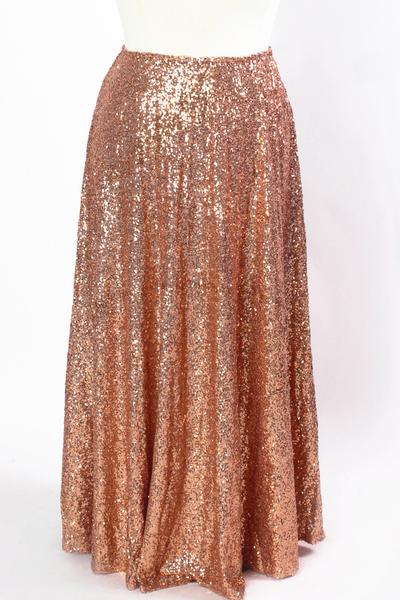 WHAT WILL I WEAR IT WITH?
OK, so the modern sequin isn't what it used to be. These days, it's all about clashing the super dressed up, with the super dressed down - so throw on the skirt with a plain tshirt in white or grey marle.
Pair it with some tan flat sandals, a messy up do, and you have glam Aussie festive season sorted.
DOES IT COME IN ANY OTHER COLOURS?