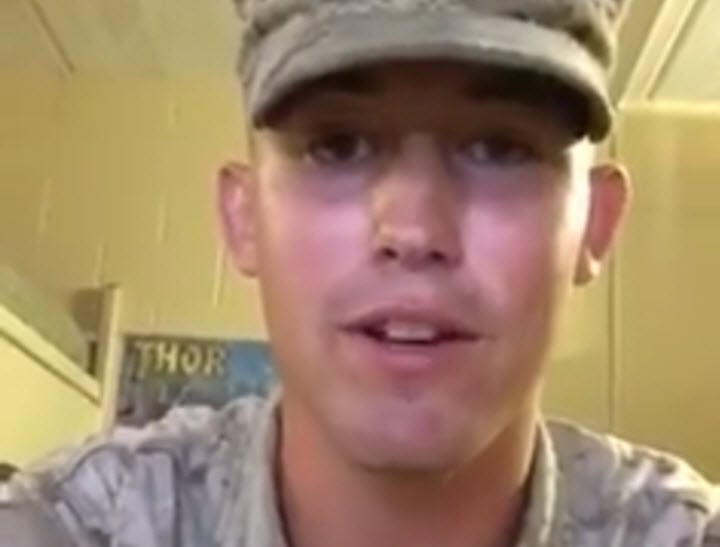 She's been clear, though: no funny business.
When US Marine Jarrod Haschert made a video asking American UFC fighter Ronda Rousey to attend his Marine Corps ball, he didn't expect for her to see it, let alone say yes.
But after heavily promoting it across news stations in America and clocking up over five million views and half a million shares, 28-year-old Rousey saw it.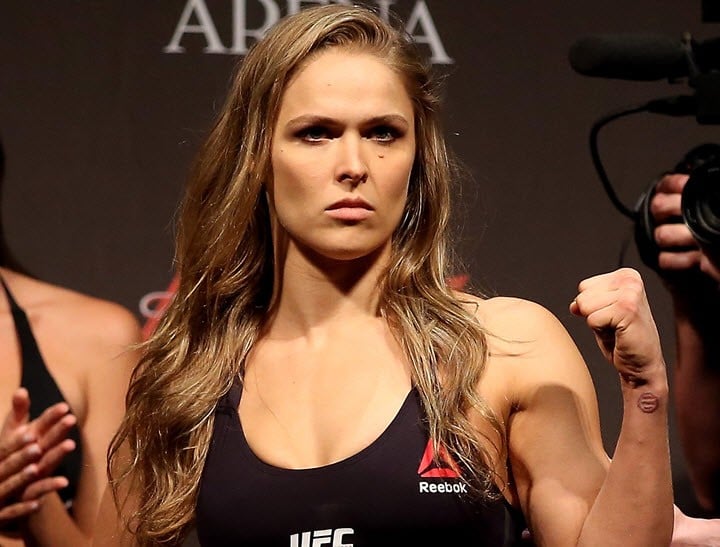 In the 34-second video, Haschert professes his undying love for the champion fighter, cementing his position as the  man that every person in the world now wants to date.
"You are my celebrity crush," he says in the video.
"I love everything you do and I think that you are a phenomenal person. Which is why it would be my honour to take you to the marine corps ball on December 11th. I hope you take this into consideration because if you do you will truly be making my dream come true."
It's ridiculously sweet. And if Rousey hadn't seen it, we would have been more devastated than the moment Bennifer broke up.
You can watch the video invitation below. Post continues after video.
Luckily, after a few days of heavily promoting the video on US news stations, a TMZ reporter found Rousey on the street and asked her about the video.
Thank God for TMZ. 
"Have you seen the video?" the reporter asks.
She has. Well, she's seen screenshots of the video and thought the marine looked pretty cute. (she's not wrong there.)
Rousey says she'll absolutely go with Haschert to the ball but she doesn't know how to contact him. And she's a bit nervous that she'll be just like Josie Geller in Never Been Kissed and almost get stood up by the man of her dreams until she doesn't (spoiler alert).
And with that perfectly placed '90s Rom-Com reference, Rousey cements her position as our favourite human being.
Luckily, this reporter works at TMZ and knows a lot of people. "Don't worry, I'll sort that out," he says.
You can watch the moment Rousey graciously accepts the invitation below.
TMZ kept its promise and got in touch with Haschert, who had one eloquent sentence to say about the date.
"Oh my God, no way!"
We're pretty excited to see how their first date goes.
Have you ever tried to ask a celebrity on a date? 
Click through the gallery below to see more photos of Ronda Rousey.