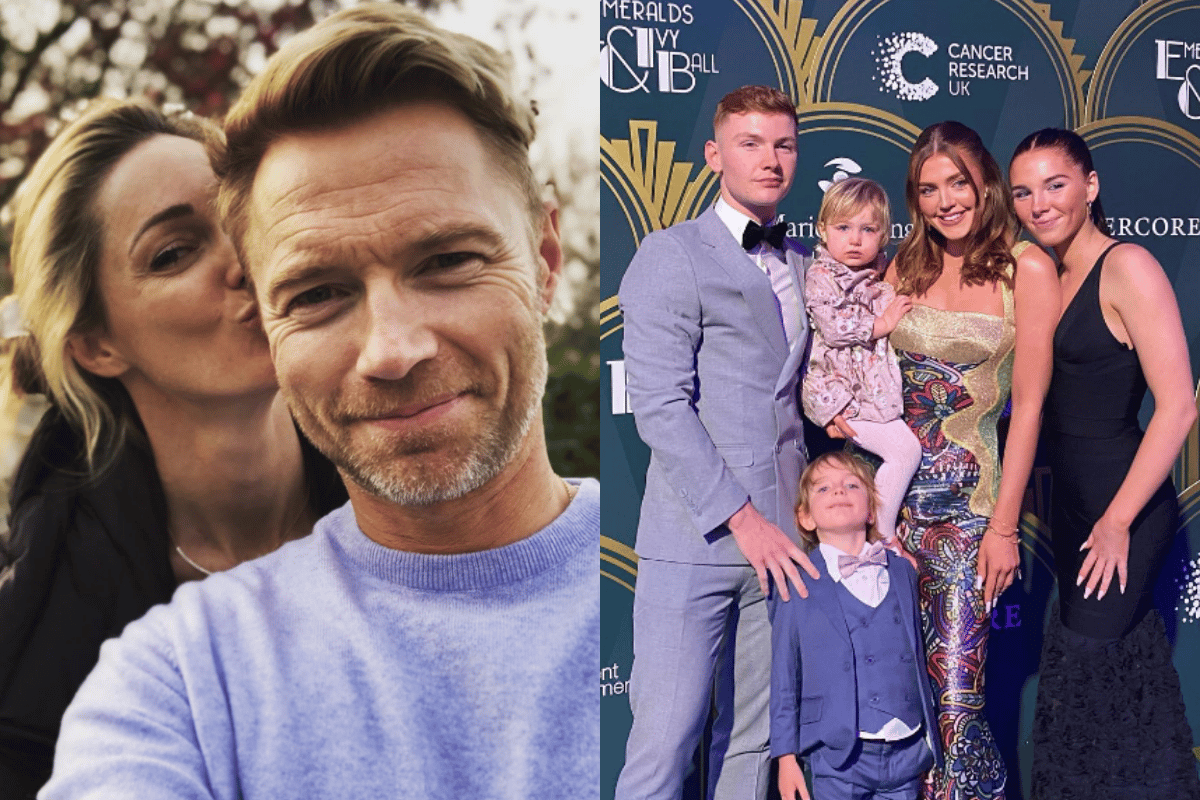 Ronan Keating is an Irish singing icon. In the early 90s, he rose to fame with the Irish boy band Boyzone. But it wasn't until 1999 that his celebrity status rocketed to the next level.
He gained worldwide attention when his single 'When You Say Nothing at All' was featured in the film Notting Hill, reaching number one on the charts in several countries.
And of course with fame comes interest - especially when it comes to a star's home life. 
So when news broke that Keating had cheated on his first wife with a back-up dancer, the tabloids went wild. 
Watch Ronan Keating singing on The Voice. Post continues below.
Years down the track, Keating has lifted the lid on it, making some rather choice comments on the relationship, and his challenges with co-parenting.
Here's everything we know about the Keating blended family.
Ronan Keating married Yvonne Connolly - an Irish model and media figure - in 1998. 
The couple went on to have three children together - Jack, 23, Missy, 21, and Ali, 16.
While Keating's career was taking off, Connolly's career was put on the backseat. Reflecting on that, Connolly said she lost herself during this time in her marriage.
"I made the decision not to work, to step away from the limelight when I had my first child. I turned down a lot of work during those years," she told Image Magazine.
"In hindsight, I feel I lost my identity as a woman, as an individual. I was very happy to take my husband's name. We all think when we marry that it will last forever. I do wish that I'd kept working though, that I'd had more confidence in myself, as a mother and as a woman."