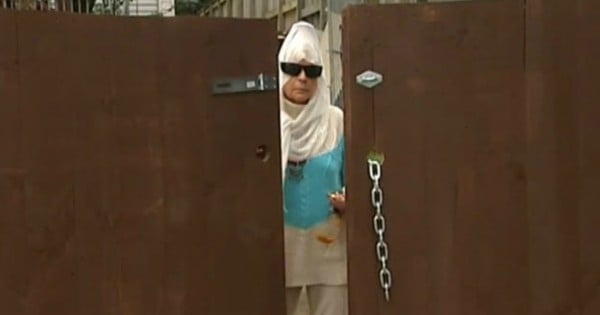 For more than two decades Ronald van der Plaat's kept his daughter as his sex slave.
Tanjas Darke was just 9-years-old when she became a victim of her father's "indescribable cruelty".
She was kept her tied up their home in Vanuatu and later Auckland. There she was beaten, raped and sexually tortured. She did not escape her father's torture until she was 32-years-old.
"It happened so quick I didn't even have time to turn around and wave goodbye to my childhood," she told the New Zealand Herald in 2001, soon after he was jailed for his crimes. "It was like being on a ship at sea. You could see the land but you couldn't touch it."
Dutch-born Van der Plaat is considered one of New Zealander worst ever sex offenders and has spent the last 15 years and 10 months behind bars.
Today, at 82,  he was released – back into the same community and the same house where he committed his crimes.
A local news report on the story (post continues after video):
Sometimes compared to Austria's Josef Fritzl, who kept his daughter captive and abused her for 24 years, Van der Plaat's preferred tools of physical bondage included handcuffs, chains and clamps.
On one occasion, he padlocked Darke's head inside a wooden box while he raped her.
In later years he forced her to cook and clean for him and at one point she fell pregnant but miscarried.
Despite his heinous crimes, Van der Plaat has reached the end of his sentence – so authorities have no choice but to release him, despite concerns raised by the Parole Board that he could re-offend.