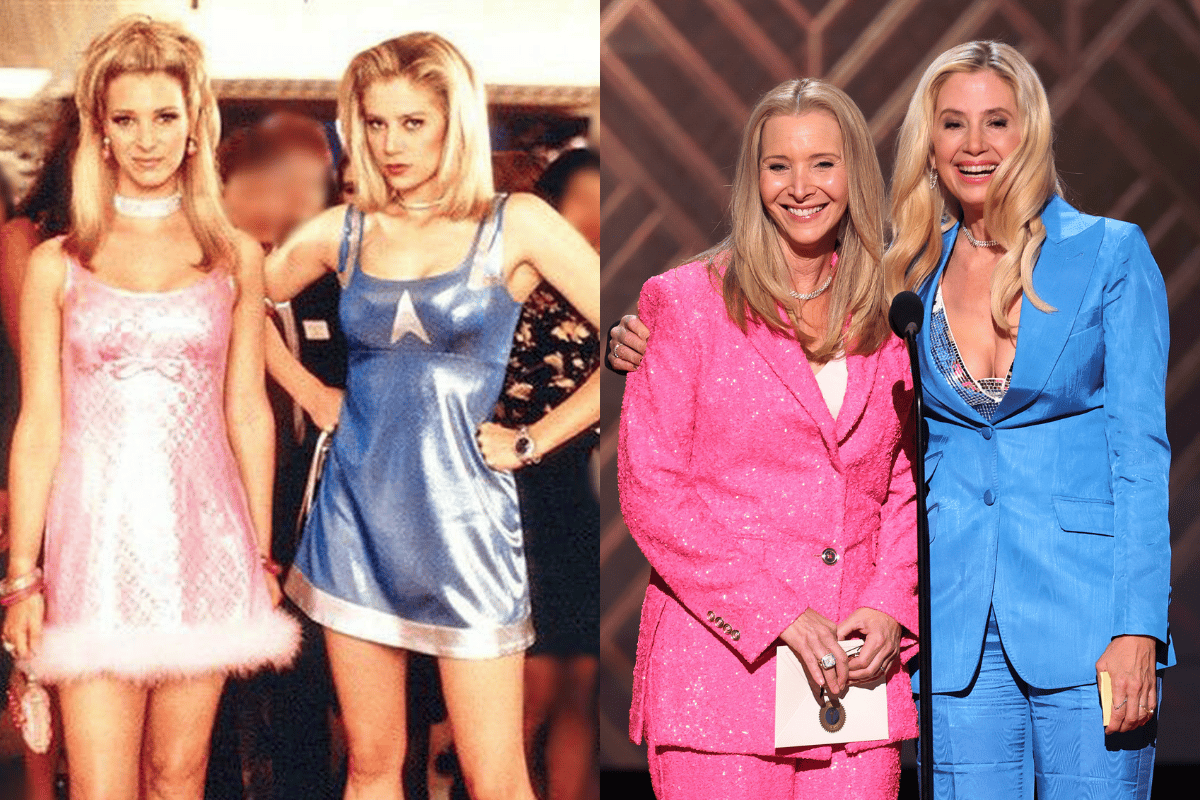 It's been 25 years since the cult classic film Romy and Michele's High School Reunion first blessed the world in 1997, but it remains as relevant a tale of friendship and self-acceptance, just as it did back then.
The movie tells the story of best friends Romy (Mira Sorvino) and Michele (Lisa Kudrow), who decide to leave their Los Angeles lives to head home to Tucson for their 10-year high school reunion. Feeling that they haven't achieved what they wanted to in the decade, and wanting to show-off to their former bullies, they decide to fake their car, clothes, and careers – even claiming that they invented Post-It notes.
Naturally, their lies are discovered. But with the help of a couple of satin mini-dresses, they discover what really matters – accepting and celebrating themselves.
And this week, Mira Sorvino and Lisa Kudrow reunited to present at the 28th Annual Screen Actors Guild Awards on Sunday to present Apple+'s Tad Lasso with the SAG for Outstanding Ensemble in comedy series. 
The pair recreated their iconic looks from over 25 years ago, with Sorvino in blue and Kudrow in pink.
While this time, we didn't get an interpretive dance, we did get to see as the duo stepped out on stage while Cyndi Lauper's 'Time After Time' blared through the speakers. 
"You look cute," Sorvino expressed in the style of the iconic Romy. Kudrow replied: "I know, thanks. So do you, of course. Do you think this is the cutest anyone's ever looked an awards show?"
"I just realised this: we're wearing great ensembles while at the same time presenting to great ensembles," Sorvino went on to say while presenting the "hilarious" casts of nominees including The Kominsky Method and Only Murders in the Building.