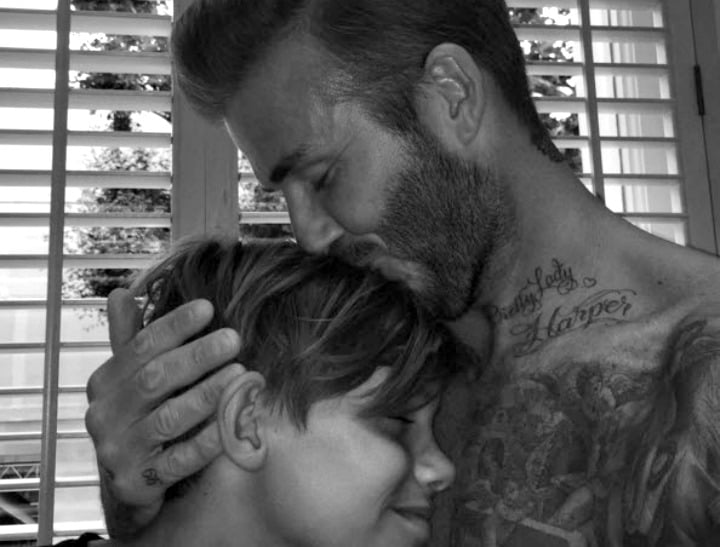 Romeo Beckham has announced he no longer plans to follow in his famous dad's footsteps and that he wants to quit football altogether.
Romeo, 13, confessed his plans to his soccer superstar dad recently.
David, 40, told the Radio Times the news had been a shock.
"The other day Romeo turned around to me and said he didn't want to play football any more," he said. "Part of me was devastated but part of me was relieved too. He's got other passions and I like that."
But while he might not share his father's sporting passion, he's definitely into fashion, just like his mum, Victoria.
He made his modelling debut for Burberry in 2012, and has just appeared in the iconic brand's latest campaign alongside Naomi Campbell and Elton John.