Watching The Bachelor can make you feel…. a lot of things. Blissfully incredulous. Happily judgemental… Weirdly romantic?
Maybe it's the roses, or the luxury lunches, or the cocktail parties or the endless flow of cheese and the wine and the hot tubs. Don't forget the hot tubs (we're not going to mention the chocolate bath because that kinda spoils the mood).
And then there's the travel. The (scandalous) proposal of Sam Frost from Blake Garvey two years ago? Sun-setting, African back drop? Get me there. now (and maybe my romance will last?).
Here are the top romantic travel destinations inspired by The Bachelor. Get your roses ready. Get your bikini's ready. Get out your Bachie towel. Your heart's about to melt.
Thailand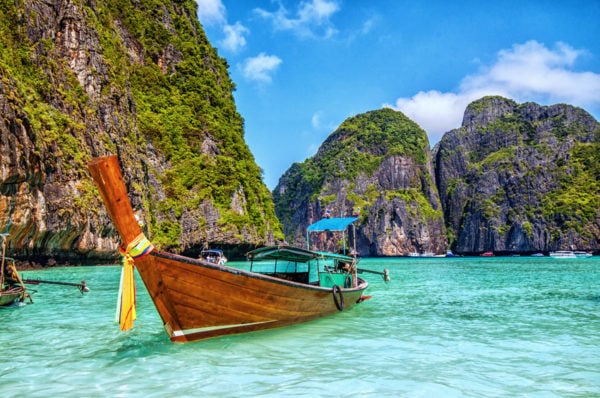 This is from season one. And it seems to be a lucky romantic destination - after all the original Bachelor Tim Robards and Anna Heinrich are still together.
"From a cruise around Phang Nga Bay to a fire twirling show, Thailand offers beautiful scenery, fascinating culture and non-stop sites for couples to discover," a press release from Cheapflights said. "On the southern tip of Railay, at Phra Nang Beach, check out Princess Cave. Packed with tributes, garlands and other offerings to a fertility goddess, it's predicted a visit will bring you potency and prosperity – essential to any date."
South Africa