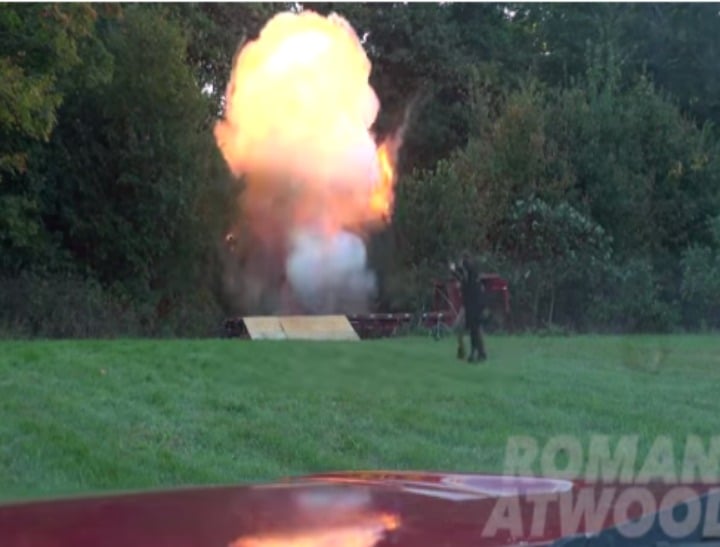 It's just for a laugh eh?
What kind of father would even pretend to blow up his own child? In front of his partner?
This guy.
The King of tasteless , disturbing practical jokes has struck again.
Roman Atwood, who we have in the past called "the biggest asshole on the planet" has released another YouTube stunt, this time where he pretends to "accidentally" blow up his three-year old son in front of his partner Brittney Smith.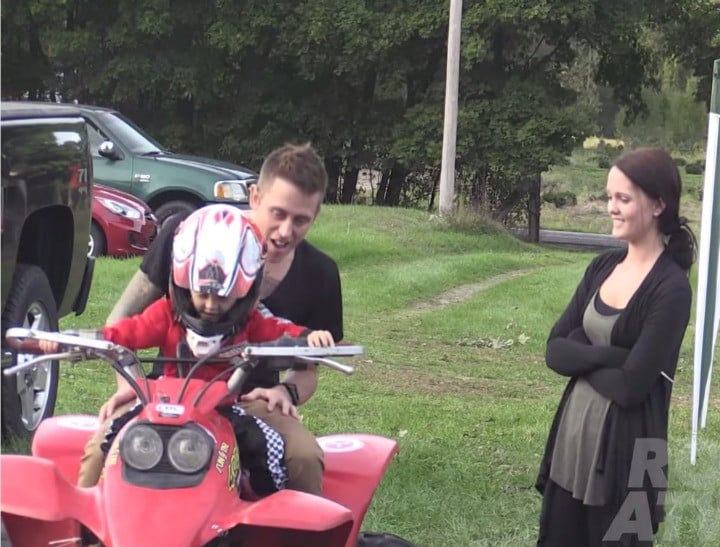 It's not the first time this joker has used his son in this manner, in his last video he pretended his son fell off a balcony so he could record his partner's reaction and make million as subscribers voyeuristically fed off the young mother's distraught reaction.
You would hope that by now she either would have ended the relationship – or at least be in on the gag, but unless she is an actress of remarkable ability it looks like neither have occurred.
In his latest prank Atwood, a 32-year old father of two ( his first wife left him and refuses to allow son Noah to be involved in his pranks) pretends to blow up his three-year old son Kane in a quad-biking accident.
The prank begins by Atwood telling Brittany that he is going to buy a quad bike and asks her to fetch their checkbook so he can buy  it for their son.