We're only a few weeks in, but there are already plenty of standout stars on Australian Survivor.
Like Lee.
And Lee's abs.
Also Chester the chicken, and his other poultry pals that keep the tribes company while they are stranded on the Samoan island.
So when we caught up with male model Rohan, who was eliminated (or as he calls it, "completely blindsided") in a dramatic tribal council last night, there was only one thing we wanted to know:
HOW ARE THE CHICKENS COPING?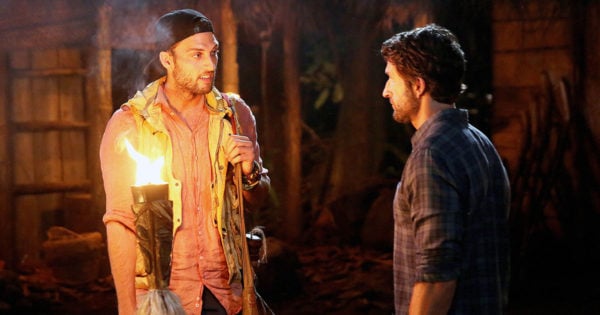 And he confirmed our worst fears, telling us that the chickens aren't just there for protein-rich eggs and company: they're also a valuable source of food.
"Oh, you can kill them, for sure," Rohan revealed when Mamamia spoke to him.