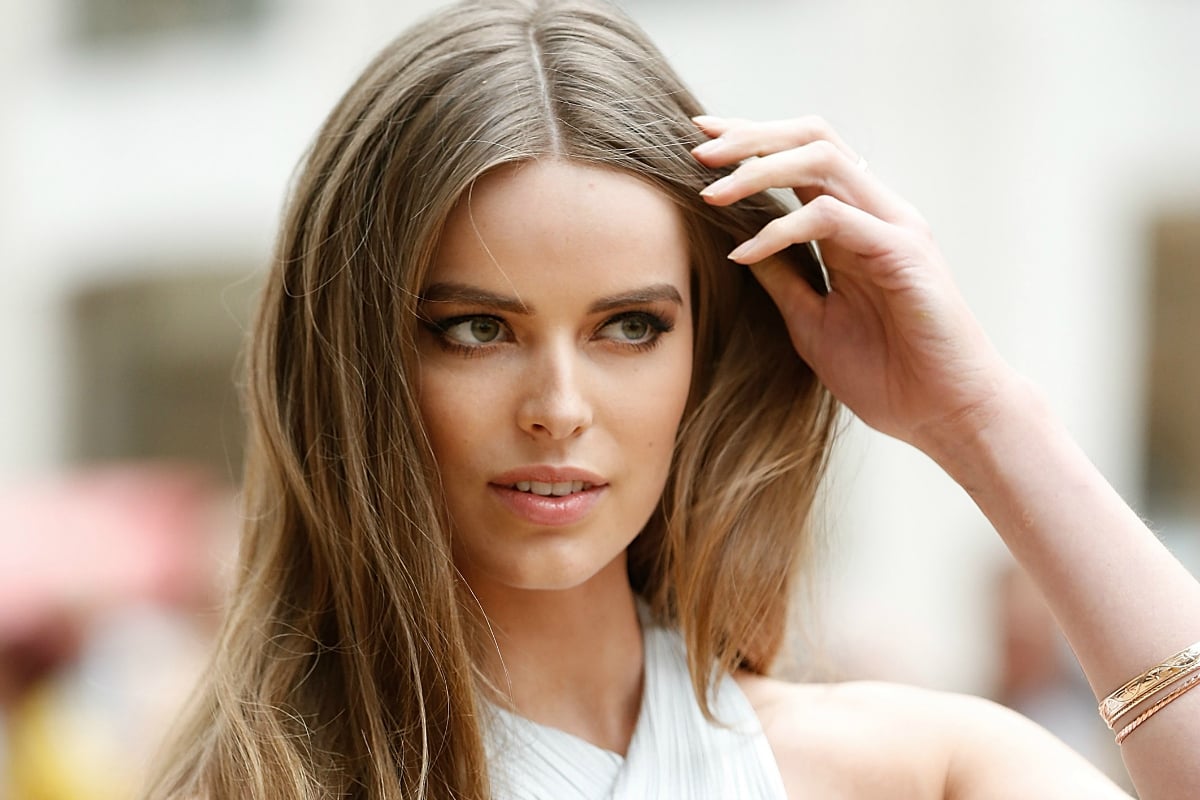 At size 14, Robyn Lawley is what the fashion industry calls a plus-size model. But the in-demand Australian prefers another term: curve model. Or better still, just model.
After all, she's appeared in campaigns for Ralph Lauren, within the pages of Vogue Australia and Italia, the Sports Illustrated's swimsuit edition and on the cover of Cosmopolitan.
But there are some brands who remain strangely reluctant to reflect the 29-year-old's body or bodies like hers. Chief among them, juggernaut lingerie label Victoria's Secret; a label famous for its big-haired, big-breasted, tiny-waisted supermodel 'Angels'.
Lawley has had enough. The Sydney-born woman recently circulated an online petition ahead of the brand's annual fashion show on November 8, which called for the public to boycott the internationally televised extravaganza.
Speaking to Mia Freedman on Mamamia's No Filter podcast, Lawley explained why it's time for fashion to change and how we can help. This is a small snippet of their chat.
***
ROBYN: I cast for Victoria's Secret six years ago. I actually was really happy that I was casting. So it was a good [step] in the right direction; I thought they were actually going to change.
MIA: What size were you back then?
ROBYN: Same size I am now, which is an Australian 14 to 16. [Former Victoria's Secret Angel] Tyra Banks was a little bit more curvy, and so I was like, 'Yeah, this is going to happen, this is going to work out.' This was just for their catalogue. I don't think it was for the show, because that's renowned and recorded, and even more embarrassing.
MIA: How do you prepare for an underwear casting?
ROBYN: You fake tan and you try to amp yourself up, like, 'You can do this'. I had everything lasered that I could think of. I was thinking that they were embracing curvy, so I didn't cut down on eating; I love food and I can't not eat, because I'm six-foot-two and need to eat every day. So I didn't do that. I worked out probably a little bit more…
I didn't book the job none the less. And they didn't use any curvy girls. So obviously it didn't go that well.
 

View this post on Instagram