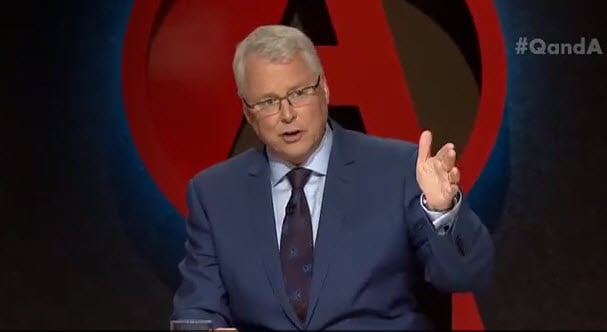 We've rounded up the biggest news stories from Australia and around the world — so you don't have to go searching.

1. A man charged with murdering his wife has taken his own life in custody.
A well-known South Australian health official who pleaded not guilty to murdering his wife on a Tasmanian mountaintop has taken his own life in custody.
Robin Michael, 63, allegedly murdered Kerry Michael, 44, on February 12 while the couple holidayed in northwest Tasmania.
After allegedly killing his wife, Mr Michael – in a lengthy note on his Facebook page – claimed his wife admitted to having an affair with a mutual friend, The Advertiser reports.
"I hold her at night and there is no drug that would deliver that same sensation to me … I thought she was my life partner and would never do me wrong. She is my heartbeat," he wrote.
"What the hell I did to drive her away I will never know, and am probably the least able to understand and accept."
The exact circumstances of Mr Michael's death at Risdon Prison Complex have not been confirmed.
Tasmanian Corrections Minister Vanessa Goodwin said a coronial inquest has commenced.
If you need someone to talk to, contact Lifeline on 13 11 14.

2. The prison-break manhunt that captivated the world is finally over.
The law finally caught up with two convicted murderers who escaped from a maximum-security New York prison earlier this month by using power tools to cut through walls and reach the sewerage system.
The three-week manhunt ended after an officer spotted David Sweat and gave chase, CNN reports.
"At some point, running across a field, he realized that Sweat was going to make it to a tree line, and possibly could have disappeared, and he fired two shots," New York State Police Superintendent Joseph A. D'Amico said.
The unarmed criminal was shot twice in the torso and is now in custody.
Fellow escapee Richard Matt was killed in a police shootout on Friday.

3. Yooralla manager jailed for sexually abusing a woman in his care.
A Yooralla manager has been jailed for four years after being busted sexually abusing a disabled resident at the care facility on a hidden camera.
A staff member placed the camera in 52-year-old Timothy Hampson's office after becoming suspicious of his behavior, the Herald Sun reports.
Hampson told police he asked the woman – who has low-functioning autism and a reduced intellectual capacity – into his office for a hug and sexually abused her on May 16, 2014.