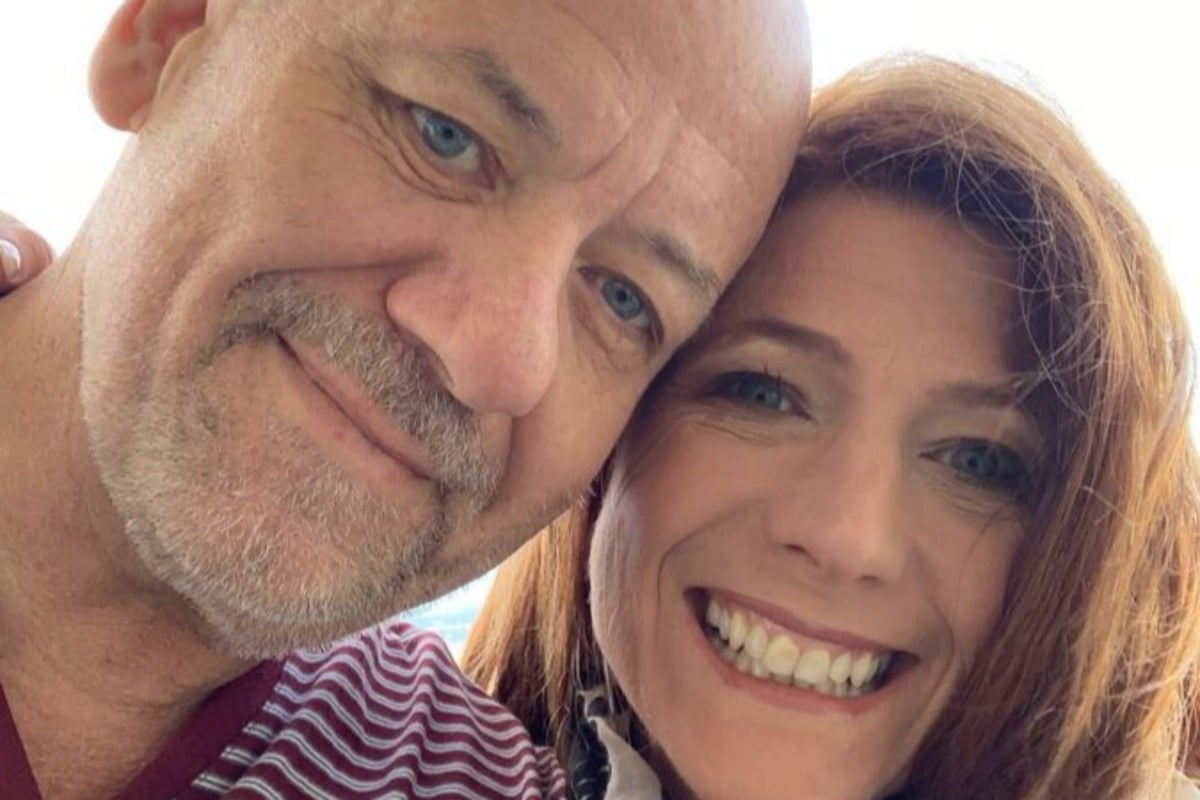 On Thursday morning, Sean Pickwell passed away at home surrounded by those who loved him.
He had been diagnosed with terminal liver cancer in 2017.
His wife, former Triple M breakfast presenter Robin Bailey, announced the news to her followers on Instagram.
"What can I say… my big beautiful panda has gone," she wrote. "He died as he lived… his way… at home with us holding him… early this morning.
"In this moment there are no words or feelings that can truly express the love and gratitude I have for my husband Sean Pickwell. He came into our lives and healed us. He loved me so hard and taught me so much and now whatever life throws at us we will be stronger, wiser and more fierce because of him," Robin continued.
"He was my absolute soul mate , the true love of my life and whatever I do from now on he will be in my heart and in my corner cheering me on.
 

View this post on Instagram

 
"Sean will be remembered at a memorial for family and friends in the coming weeks but if his journey touched you or you want to reach out for us I ask you to do two things.
Give blood. It's life saving for so many people and it's easy and pain free and can do so much for so many.
"Plus donate or support Karuna. This most amazing non-profit organisation gave us the support and means to grant his final wishes to die at home surrounded in love with the people."
Robin had her final day on air last Friday, after telling The Courier Mail she was resigning to spend more time with her husband.
"We were told [Sean] had six months [left to live] 14 months ago, and that in itself is wonderful it wasn't the case, but we spent a fair bit of time searching for or believing there was going to be some cures – medical or alternative – and we're not saying that doesn't work for some people but he has gotten to a critical point in his journey," she told the publication.