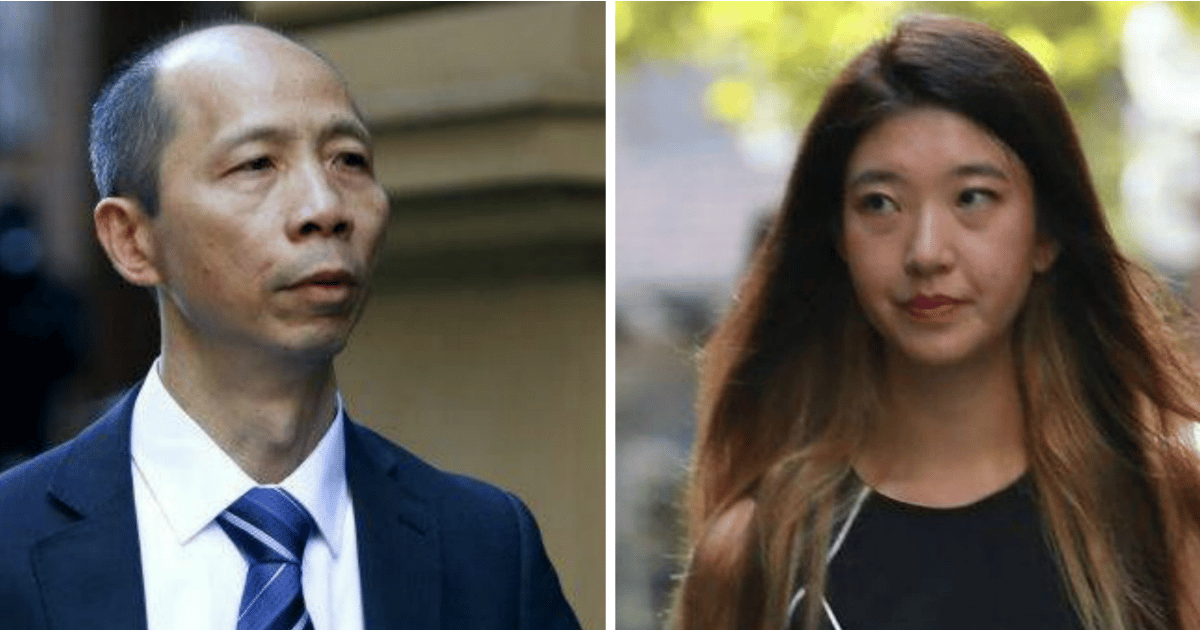 A week ago, Robert Xie, 53, was sentenced to life in prison for murdering five members of his family in their Epping home in Sydney in 2009.
Now, a surveillance video has been released that shows Xie "uncomfortably touching" his niece Brenda Lin – the only surviving member of his brother-in-law's family – while she was living with him after the murders, the Daily Telegraph reports.
It's footage from invisible "pinhole" cameras that were planted by police inside Xie's home to help build a case against him.
Lin, aged 15 at the time of the murders, was out of the country the night Xie crept into her family home and bludgeoned to death her mother, father, two brothers and an aunt.
She stayed with her uncle during the police investigation, which eventually led to his arrest. She was unaware he was the main suspect in the case of her family's murder.
The surveillance footage shows what police have described as "uncomfortable touching", reports the Daily Telegraph.
For example, Xie was seeing putting his hand on Lin's shoulder while she was sitting at the desk studying. It was not molestation, but clearly unnecessary lingering.
The police watched Xie's treatment of Lin closely for any signs of sexual assault. They doubted, however, that she was in danger.
"If he wanted to harm her he could have committed the murders when she was in the house as well," a law ­enforcement official said.
Ultimately, police made the decision to keep Lin in the dark about her uncle's suspected guilt. The investigation lasted several months.
Making A Murderer's Ken Kratz on Brendan Dassey walking free. Post continues below.

Lin did eventually testify to a number of indecent assaults, at the hands of Xie, during his first trial in 2014. She told the court these assaults had started before the murders and escalated once she moved in with Xie and her aunt.
She did not come forward before the trial because she did not believe her uncle was involved in the murders.
Lin's identity had remained suppressed until she agreed to an exclusive interview with Channel 7's Sunday Night, which will air on February 26.