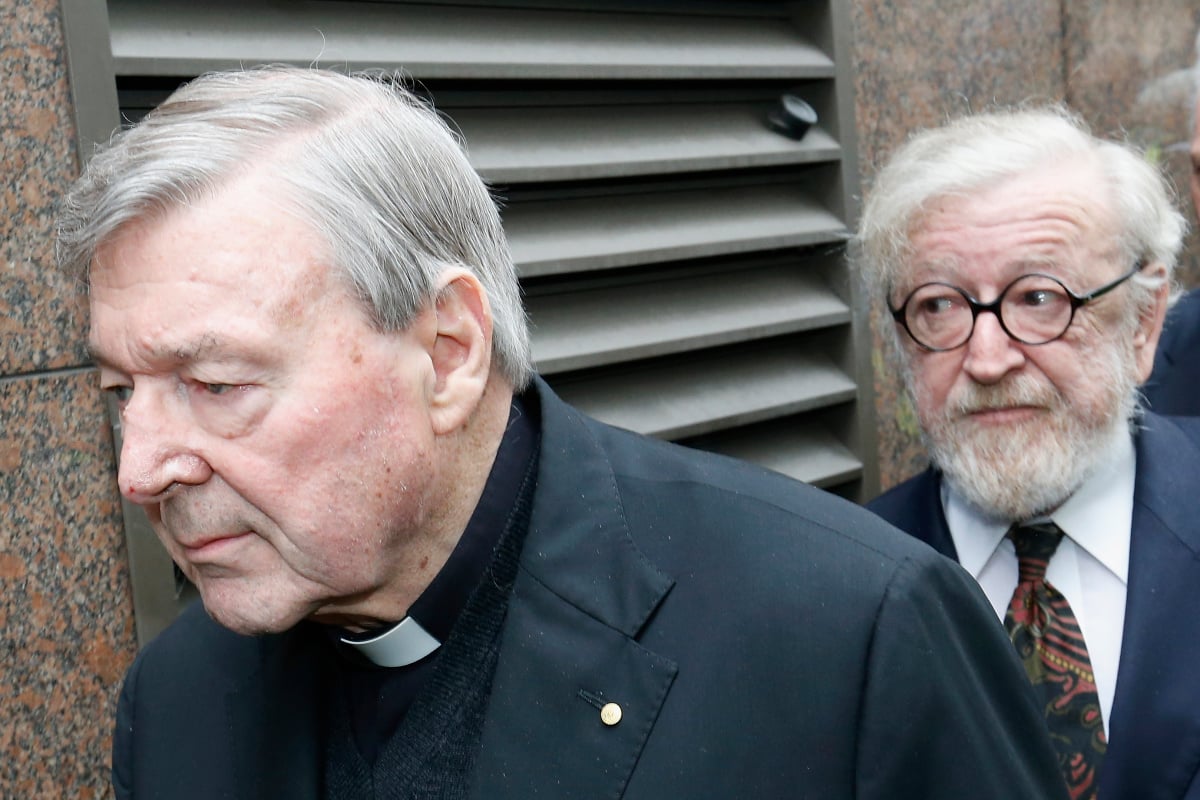 Warning: This post features details of child sexual abuse that could be triggering for some readers. For 24-hour support, please call 1800 RESPECT. 
In describing his client's offending, George Pell's lawyer Robert Richter QC said it was "vanilla".
Cardinal Pell was found guilty in December of five child sex offences, including orally raping a 13-year-old choirboy and molesting another after Sunday mass at St Patrick's Cathedral in East Melbourne in 1996.
Pell's legal team tried to argue for a lower-end sentence in court on Wednesday, armed with a binder of character references for the convicted child sex offender including one from a former Australian prime minister.
Mamamia's daily news podcast The Quicky explains the George Pell case.
Richter argued there were "no aggravating circumstances" to one of the offences. He said it was a spur of the moment thing.
According to The Guardian, abuse survivors and advocates present in the court gasped as Richter made his arguments.
"This is no more than a plain vanilla sexual penetration case where a child is not volunteering or actively participating," he said.
It was a comment met with outrage. From commentators and social media users, from those present at the hearing and crucially, from chief judge Peter Kidd.
There is no such thing as a 'vanilla' case of sexual abuse. It is just sexual abuse.
Claiming otherwise is dangerous, ignorant and a cruel slap in the face for survivors.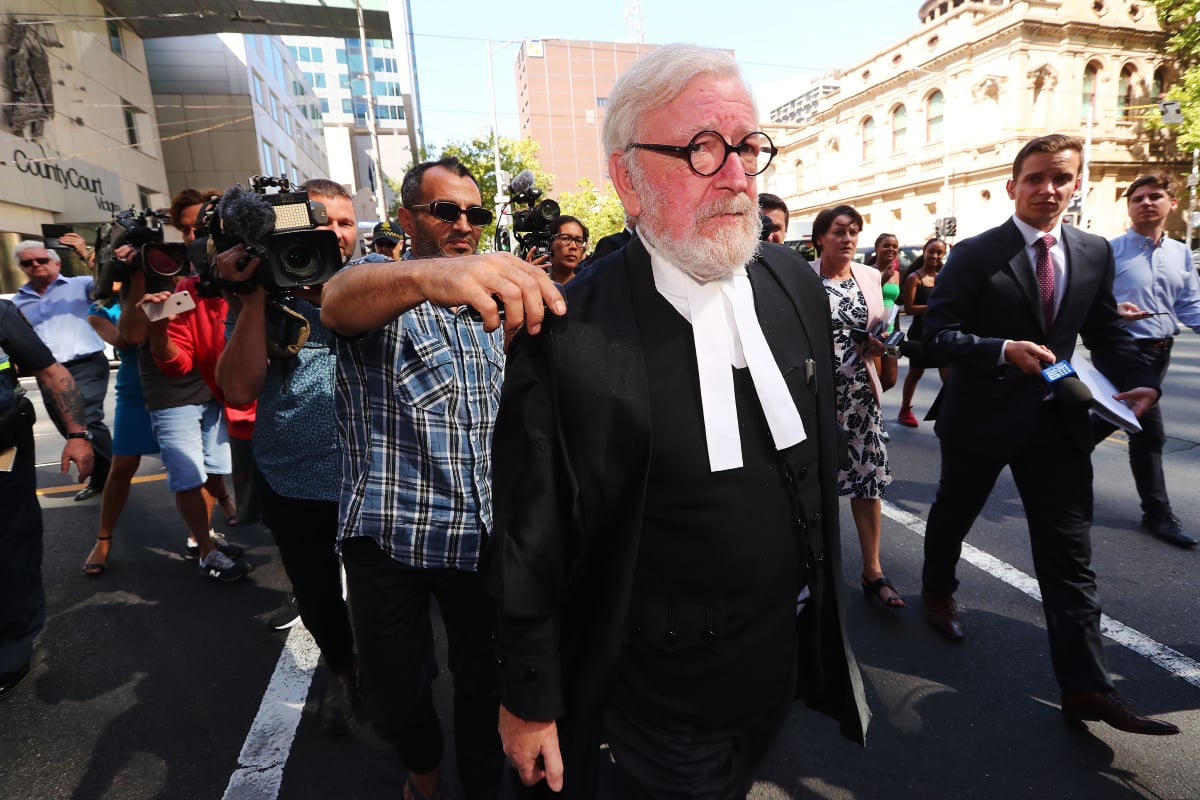 Richter also argued that an incident where Pell grabbed one of the boys by the genitals in an attack that lasted seconds was "fleeting". It was not worthy of a jail sentence, he said.
While it is Richter's job to defend his client, his comments attempt to minimise the experience of survivors. It infers that their experience is minor, something to easily move on from.
It is arguing the exact opposite of the truth.