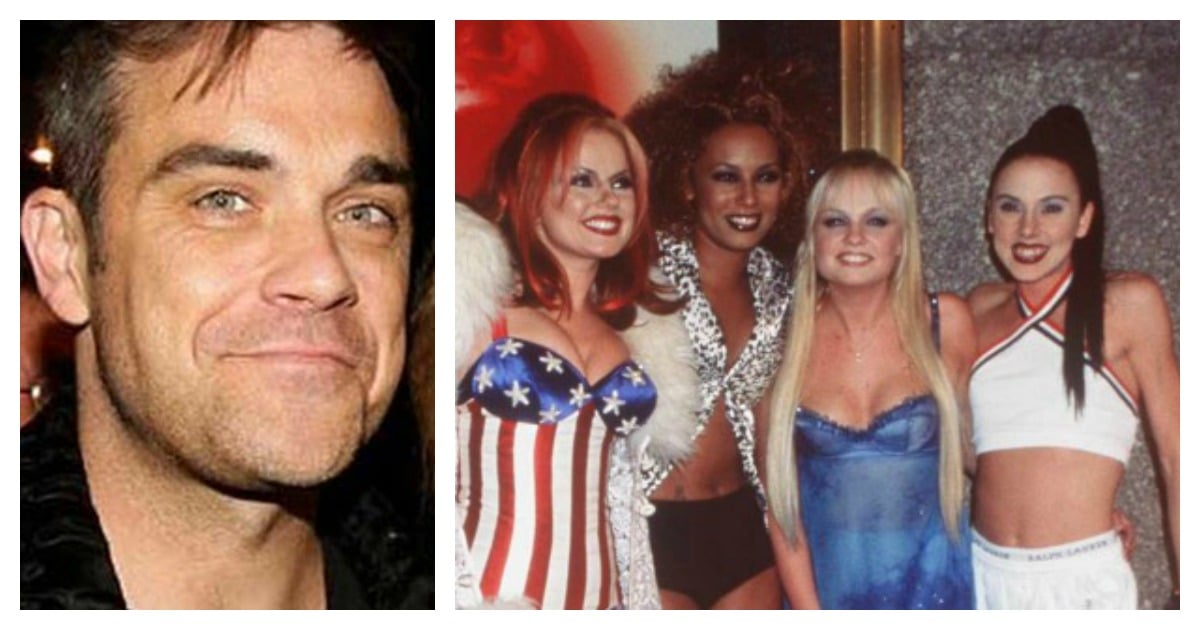 Remember the 90s? When the Spice Girls were ruling as the collective queens of pop and Robbie Williams was, arguably, the king?
Well it turns out there was more going on between the British pop idols than we thought. A lot more.
Robbie famously dated Geri Halliwell, aka Ginger Spice. But according to Robbie Williams' wife, Ayda Field, the Angels singer may have slept with some of the other Spice Girls as well.
Ayda hinted to this on UK TV show Loose Women, UK newspaper The Sun reported. And she's the one who would, know right?
Ayda and her co-hosts talk about the Spice Girls. (Post continues after video.)
The panel, dressed as the Spice Girls to celebrate 20 years since Wannabe was released, were chatting about the pop stars when Ayda was asked to confirm her husband "knew"Geri Halliwell.
"Yes, he did."
Another co-host asked her is he "knew" Baby Spice, Emma Bunton, too?
Ayda began "I'm not (saying).." but then added, looking away: "Yes he did!"
And when asked if he know Sporty? You guessed it, "Yes he did."
She was then asked if she made him "write down all the Spice Girls that he knew?"
Ayda tells them, "There is not enough paper or pens!"