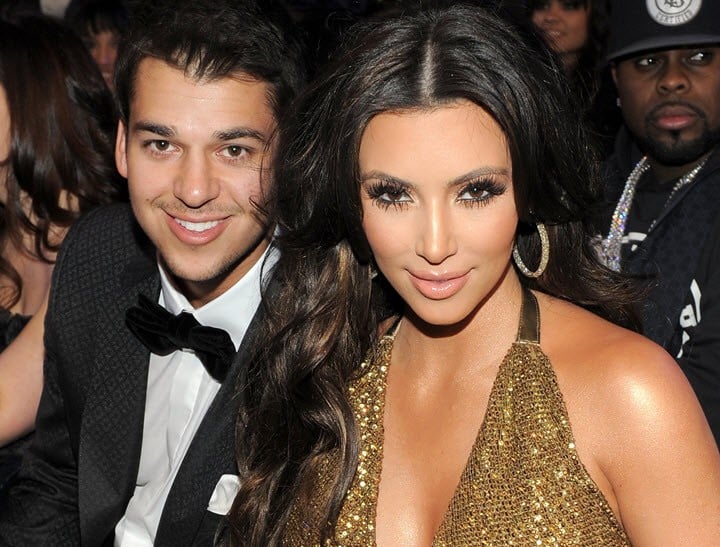 Tell us how you really feel, Rob.
You know how siblings are. Always bickering about something.
And while most of us manage to keep our brother and sisterly battles under wraps, in the Kardashian family, there's no point in making your point unless millions of social media followers are watching.
Now Rob Kardashian, the 28-year-old brother of Kim, Khloe and Kourtney Kardashian and sometime sock designer, has something to say about his most-famous sister.
He hasn't been seen in public in months and famously bailed on the Kimye wedding last year after Kim supposedly called him fat. But now, the family rift seemed to be as deep as their pockets.
He deleted all other Instagram photos on his account before leaving just one: A still of Rosamund Pike as a blood-covered Amy Elliott Dunne in Gone Girl. 
Rob captioned the photo: "This is my sister, Kim, the bitch from Gone Girl…"
If you haven't seen Gone Girl, let's give you a refresher: Amy Elliot Dunne is a psychotic murderer. So, comparing his sister to her seems a bit harsh.
Inside joke? Maybe. But probably not, since it's no secret there's some serious problems going on between Rob and the rest of the family.
Khloe has been the only person to speak publicly about Rob in recent months, saying she supports him and loves him. He hasn't posted a photo insinuating she's a psychotic killer from a movie, so we're guessing he doesn't hate her as much.