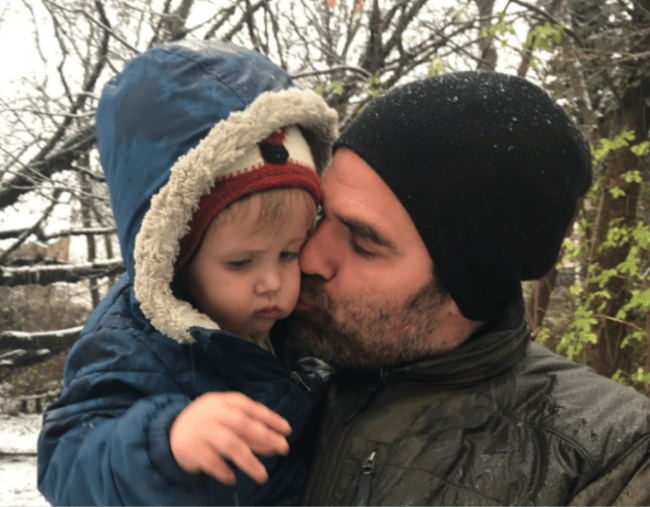 US actor Rob Delaney has been incredibly honest describing the 14 months since he lost his two-year-old son, Henry.
Henry died from a brain tumour in January last year, leaving the Catastrophe star and his wife Leah, devastated.
"I'm a mess. My child died 14 months ago and I'm basically a bag of wet rubbish," he told the Evening Standard.
"I need a lot of help. It has been very hard. It comes in waves. I've learned to not control how the waves come. Right now I'm sad a lot."
The state of his mindset and life isn't surprising to anyone who has lost a child or close loved one, but what may be surprising is how open he was about it.
The 42-year-old addressed this, saying "the reason I'm being honest with you and not trying to impress you, and make you think I'm cool or that I'm a tough guy, or maybe working through loss in an inspiring way, is that I have found that if a bereaved parent or bereaved sibling reads this, I want them to know that it's okay that they feel terrible, sad, confused and so brutally humbled".
"I've been sad and angry and I am telling you that just in case somebody else who has suffered a terrible loss reads this — so they don't feel like some asshole from TV has it all together. I am a lifetime work in progress."
Delaney made the comments while at the annual fundraiser for UK children's charity Rainbow Trust on Monday.
On Thursday, he shared a link to the interview on Twitter, saying how much the charity supported him and his family while his son was being treated in hospital. Henry was diagnosed with having a brain tumour in 2016 and received extensive treatment up until his death.
I did that interview before a @RainbowTrustCC fundraising event earlier this week. Our family support worker has helped us more than I can say. If you'd like to help families with very sick kids, Rainbow Trust is where it's at: https://t.co/mKAgqa3NbV

— rob delaney (@robdelaney) March 20, 2019