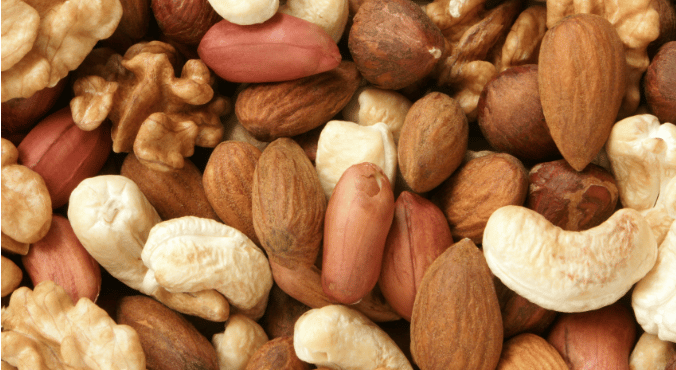 Image: iStock.
It's been over 10 years since I started working for Nuts for Life and the Australian Tree Nut Industry. At the time I couldn't get over the fact that many people thought nuts were unhealthy. I remember thinking how could anyone think something that grows on a tree could be unhealthy?!
Well fast forward 10 years and eating nuts is now a daily "must do" which is fantastic but we still get asked the odd question and the one which is popular is "I love the tasted of roasted nuts over raw but does roasting nuts doing something to the nutrients or health benefits?"
Let's take a look at what happens when nuts are roasted.
Roasting nuts
Nuts are commerically roasted in different ways. Oil roasted usually means nuts are submerged in hot oil. Dry roasting can occur either as a single layer of nuts on a conveyer belt through an oven or rolling around in a mini rotating drum like a cement mixer over flame.
Roasting nuts in general modifies some of the nutrients. For instance, B group vitamins are not heat stable so levels are reduced during roasting.However since we get most of our B group vitamins from breads and cereal products this is not usually a problem. Roasting also reduces the water content so concentrates minerals such as potassium, magnesium, manganese and copper. (Want a great and simple green smoothie recipe? Check it out in Mamamia TV's video below. Post continues after video.)
Surprisingly there are only small differences in the amount and type of fats. Nuts are so dense they can't absorb a lot of extra oil even if submerged in oil unlike potato for instance when making chips. Industry members tell me nuts absorb about 2 to 5 per cent of the oil they are roasted in.