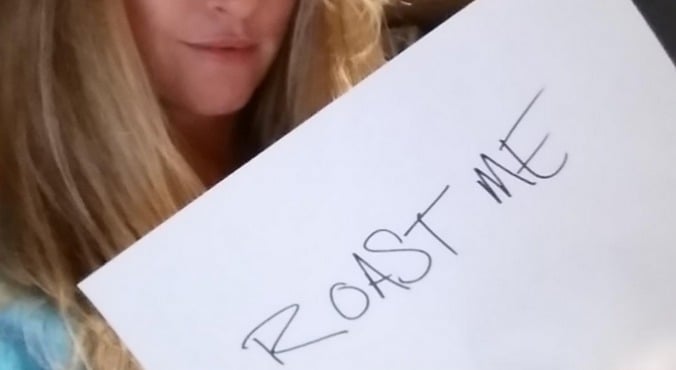 Image: Imgur
The internet can be a fairly hateful place, so would you ever actively put yourself up to be insulted by strangers online?
That's exactly what users of the popular 'Roast Me' Reddit thread do, inviting users to "roast" them with their meanest comments and insults. The subreddit has more than 100,000 subscribers and many more posters, with almost a hundred people preparing for a roast every day.
Users are required to take a picture of themselves holding a sign saying "roast me" to indicate they are willingly volunteering, post it online, and prepare for the barrage of insults and abuse. Some claim to have been dared by friends; others are doing it 'just for fun'.
Accompanying each photo is a tagline with some personal information or a plea from the poster. "Make me feel terrible please", "Just got dumped; do your absolute worst" and "Make me more insecure than I already am" are just some of the taglines present.