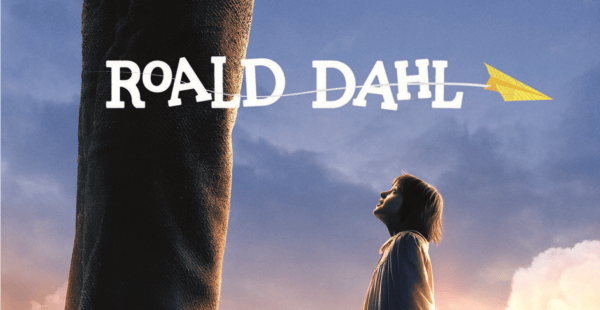 Charlie And The Chocolate Factory, Matilda, The BFG, The Witches… the books of Roald Dahl have been loved by kids since the 1960s. Dahl himself had a life that was stranger than fiction. To celebrate 100 years since the great children's author was born – on September 13, 1916 – here are 51 facts about him and his stories.
When Dahl was three, his seven-year-old sister Astri died from an infection following a burst appendix.
His father Harald was overwhelmed with grief and died from pneumonia just weeks later, aged 57. His mother Sofie was left with five children to look after and pregnant with a sixth.
Aged eight, Dahl and his friends put a dead mouse in a jar of gobstoppers at a Cardiff sweet shop. There is now a plaque commemorating this event at the shop.
At boarding school, he and his fellow students were used as taste testers by a chocolate company.
Dahl trained for the Royal Air Force alongside 15 other young men. Of those, 13 were killed in the air in the following two years of WWII.
He crash-landed in the Libyan desert, causing a back injury that left him suffering pain all his life.
Dahl spent part of the war as an undercover agent attached to the British Embassy in Washington. He seduced many wealthy and powerful American women.
In 1943, his story The Gremlins was published. Before then, the word "gremlins" was barely known outside the RAF.
His first novel, 1948's Some Time Never: A Fable For Supermen, was about nuclear war. Dahl later said it was a "ghastly book".
His first wife was Oscar-winning actress Patricia Neal, whose previous lovers had included Ronald Reagan and Gary Cooper.
In 1960, his four-month-old son Theo suffered brain damage when his pram was hit by a taxi. He developed hydrocephalus, aka "water on the brain".
Dahl helped invent a shunt to drain excess fluid from the brain, later used in thousands of operations.
A classic: Charlie And The Chocolate Factory. Photo via Penguin. 
A cherry tree in the orchard of Dahl's house in Great Missenden inspired the idea of a story about a massive piece of fruit. He considered pears and apples, but ended up writing James And The Giant Peach.
In 1962, his seven-year-old daughter Olivia caught measles at school, which developed into encephalitis. She died.
Many years later, Dahl wrote a letter, urging British parents to vaccinate their children against measles.
In Dahl's original draft of Charlie And The Chocolate Factory, Mike Teavee was called Herpes Trout. Veruca Salt was Elvira Entwhistle.
When the book was published in 1964, the Oompa Loompas were described as "amiable black pygmies". Following criticism, the 1973 edition was revised to describe them as having "rosy white skin" and "golden brown hair".
In 1965, Neal, then pregnant, suffered three strokes and was in a coma for three weeks. She recovered, with Dahl's help.
Her medical drama was made into a telemovie, The Patricia Neal Story, which starred Dirk Bogarde as Dahl.
Dahl's publishers didn't want to release The Magic Finger in the US because they were afraid it would offend the gun lobby. It was published four years later by a different company.
One of Dahl's wartime friends was James Bond author Ian Fleming. Dahl wrote the screenplay for the movie You Only Live Twice.
Dahl also wrote the screenplay for Fleming's children's story Chitty Chitty Bang Bang, creating the character of the Child Catcher.
A 150-year-old beech tree near Dahl's house inspired his story Fantastic Mr Fox.
The 1971 movie Willy Wonka And The Chocolate Factory was bankrolled by the Quaker Oats Company to promote its new Wonka chocolate bar. The bar flopped, but the movie became a cult hit.
Dahl wanted Spike Milligan for the role, but it went to Gene Wilder.
Sammy Davis, Jr wanted to play the candy store owner but was considered too famous. Davis later scored his only number-one hit with the song from that scene, "The Candy Man".
Dahl was disappointed in the film because it placed too much emphasis on Willy Wonka and not enough on Charlie.
The BFG: recently made into a movie. Photo via Penguin. 
Dahl was suspicious of men with beards.
Model-turned-author Sophie Dahl is Dahl's oldest granddaughter.
He named the main character in The BFG after her.
While working on the book, Dahl scribbled a list of words the BFG might use on a sheet of paper. That sheet of paper can now be seen in the Roald Dahl Museum And Story Centre in Great Missenden.
Dahl used to climb a ladder outside the bedroom of his daughters Lucy and Ophelia and pretend to blow dreams through the window, like the BFG.
While married to Neal, Dahl had a long affair with one of her friends, Felicity "Liccy" Crosland. Just months after Neal and Dahl divorced in 1983, Dahl married Crosland.
The grandmother in The Witches was inspired by Dahl's mother.
Dahl would give his children "witches' potions" before bed – things like milk, peaches and green food colouring blended together.
Dahl originally wanted Cher to play the Grand High Witch in the movie of The Witches, but was satisfied with Anjelica Huston.
He said the movie was "utterly appalling" because it completely changed the ending of the book.
Matilda: book, movie, musical, and soon to be musical movie. Photo via Penguin.  
Ruby Rose's ex-fiancee Phoebe Dahl is another of Dahl's granddaughters.
Dahl would demand his publisher send a Rolls Royce to his house pick up his manuscripts.
He was a chocoholic. He kept the silver wrappers from chocolate bars and rolled them into a giant silver ball which he kept in the garden hut where he wrote.
His garden path contains a piece of jade that a child in Australia sent him.
When he was in hospital, terminally ill, he sent Felicity out to buy new clothes for all the nurses.
The graveyard where Dahl is buried has a memorial bench with a poem from The Giraffe And The Pelly And Me. BFG footprints lead from the bench to Dahl's grave.
Director Tim Burton visited Dahl's house while researching Charlie And The Chocolate Factory, and burst into tears on the lawn.
Jim Carrey and Adam Sandler were both considered for the role of Willy Wonka before Johnny Depp was chosen.
While Wes Anderson was writing the screenplay for Fantastic Mr Fox, he stayed at Dahl's house with his widow Felicity.
Mrs Fox doesn't have a name in the book, but Anderson called her "Felicity" in the movie.
Dahl's grandson, Luke Kelly, now oversees the Dahl literary estate. There are 23 TV, film and stage projects in development.
The estate's office has Dahl's bad school report cards on the walls and negative reviews of his work stuck up in the bathroom.
A movie version of Matilda The Musical, with songs by Tim Minchin, is on the way.
A Roald Dahl children's clothing line launches in the US next month. Anyone for Mrs Fox dungarees?
Were Roald Dahl books a big part of your childhood?